We've done it again at Needlepoint.Com… we have a new online class for you all! "Perfectly Tailored Stitches" is a technique class full of stitches for clothing.
The new online class is packed full of ideas for everything from Santa's suit and hat, to wedding dresses, knitted scarves and mittens, jewelry and so much more.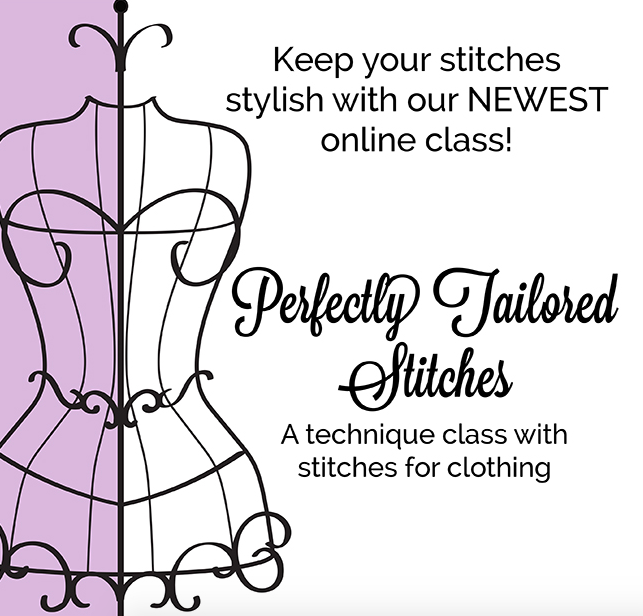 If you've never had an opportunity to take a class on clothing, this is a great opportunity to do so. I'm honestly surprised there aren't more classes being taught elsewhere on this subject! Clothing is such a great place to add fun stitches to your canvas to bring it to life!
Your class purchase includes printed stitch guide, blank canvas, thread pack, needles, a Needlepoint.Com logo bag and year long access to our online video instruction. As always, if you need more than a year to complete the class, we are happy to extend your time limit!
Now is the perfect time to place your order, since everything ships free this weekend!
You can find all our online technique classes here:
Hope you all have a wonderful Labor Day Weekend!