Wow! What a wonderful day we've had at the .Com!
Friday's schedule included a myriad of different classes that our Retreat attendees had the option of taking.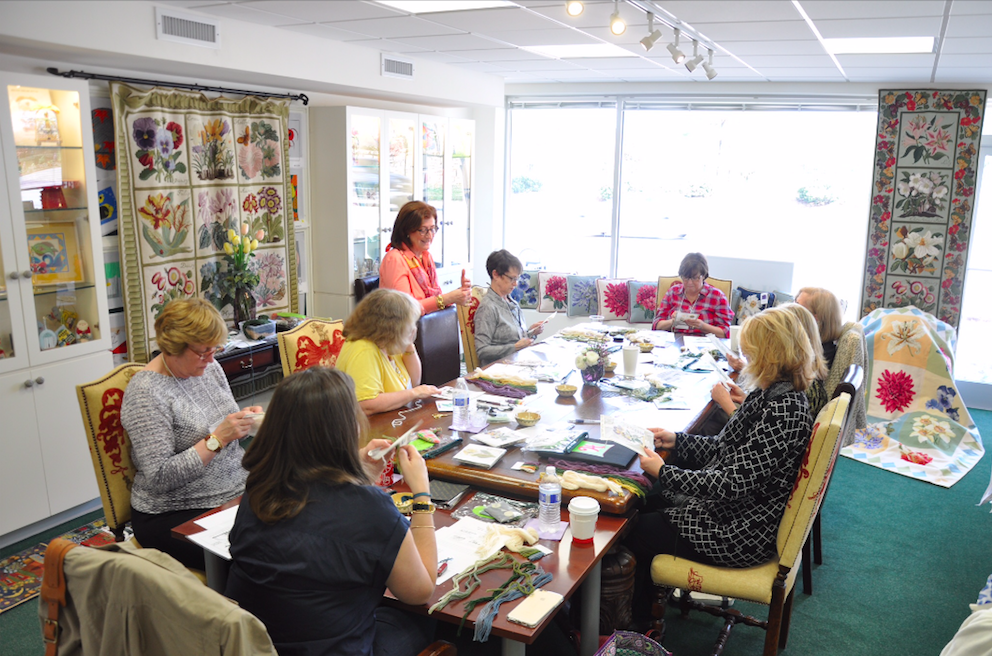 We kicked off the day with an Elizabeth Bradley beginner class, taught by none other than Nancy Young. We had originally scheduled only one E.B. beginner class for later in the afternoon, but when that sold out and we were still getting requests for spots, we decided we really had to offer another! Nancy teaches all the master joining classes both in the United States, as well as overseas in UK and has stitched so many incredible rugs and pillows over the years. If you want to learn the E.B. technique- she's the one to study with! I know all of our stitchers had a wonderful time in the class- they were all so anxious to pick out more kits to take home!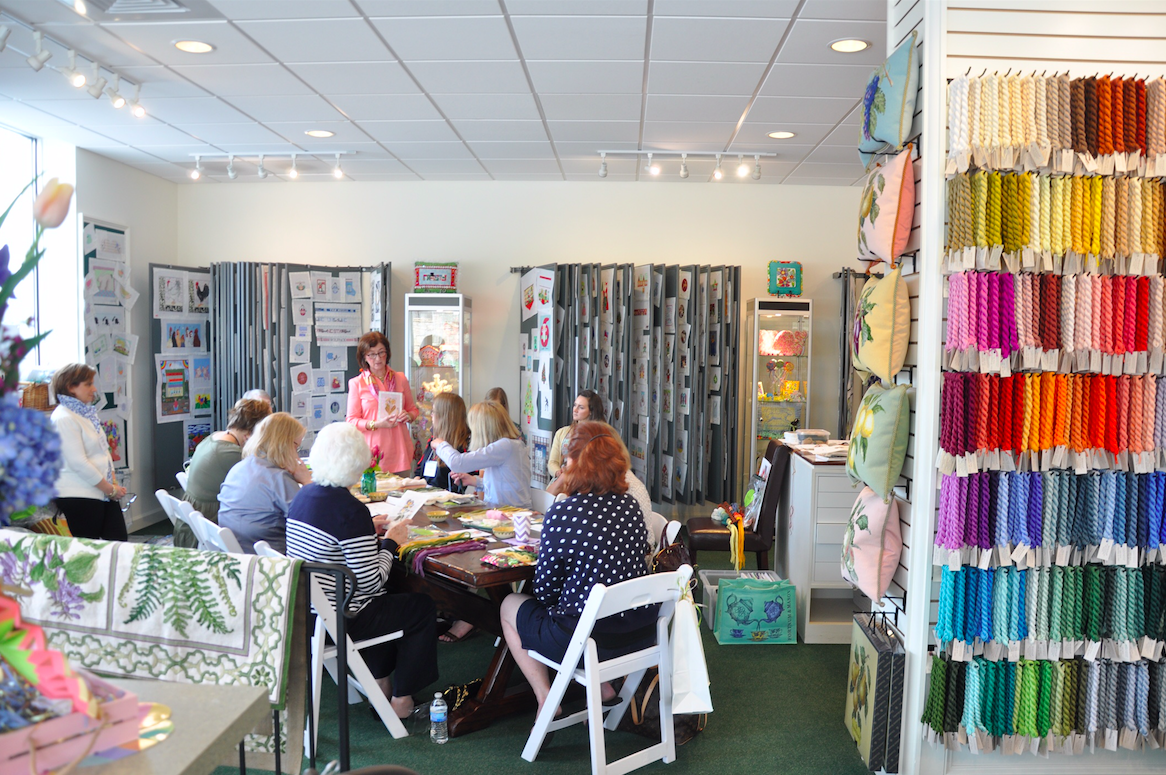 Later in the afternoon, we were lucky enough to have Joan Lohr join us to teach her Kirk and Bradley Snow Cone. She had previously taught this piece at the TNNA show this past January when Kirk and Bradley released their six new snow cones. Joan is such a beautiful stitcher (and that snow cone is so gosh darn cute!) that of course we decided she HAD to come to Needlepoint.Com to share the class with us too. It seems people just can't get enough of these little guys!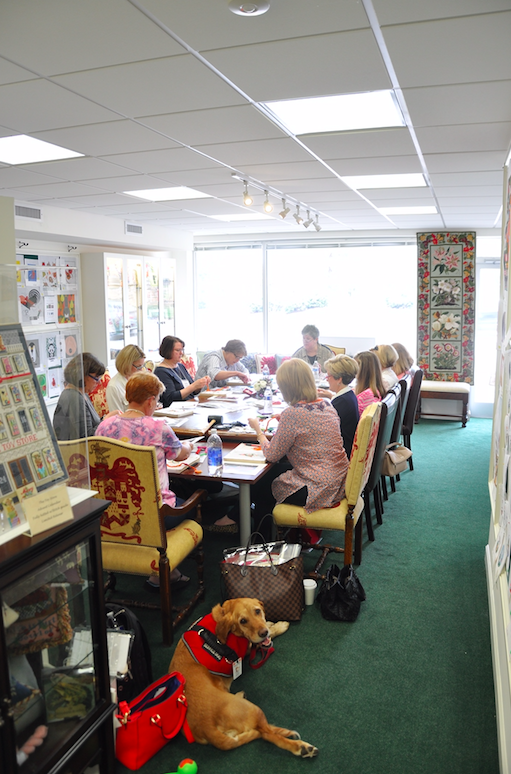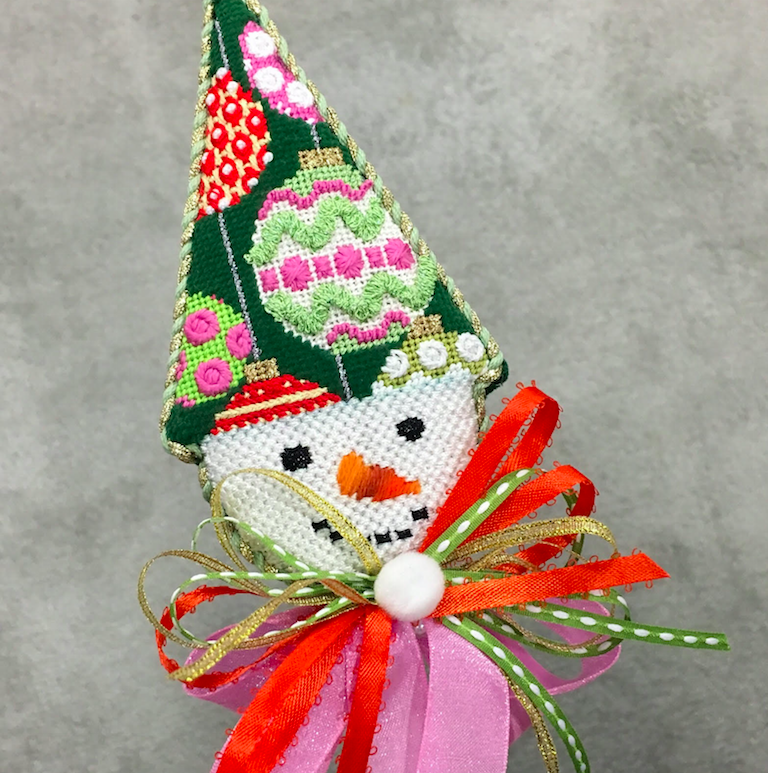 I spent my afternoon teaching this darling little Kirk and Bradley ribbon work canvas, and I wanted to share some photos with you all from our workshop. I had the best group of stitchers in my class. They all picked up the new techniques so quickly, and were so eager to learn! Ribbon work can be tricky, but everyone worked so hard to master all the new stitches!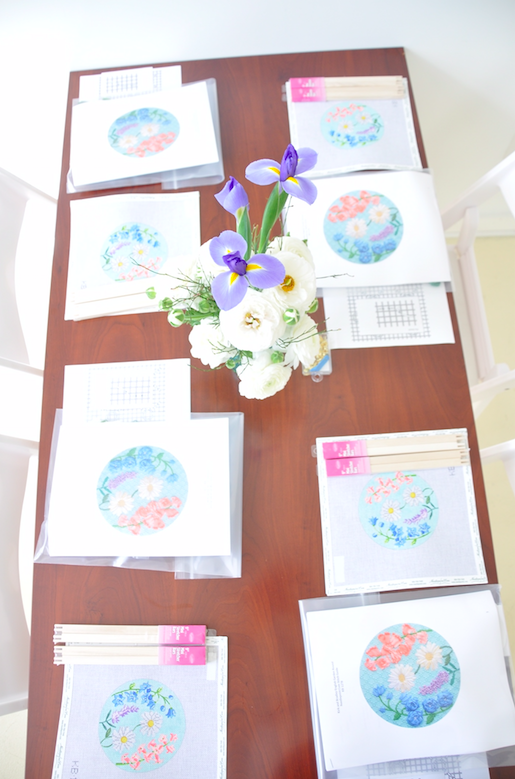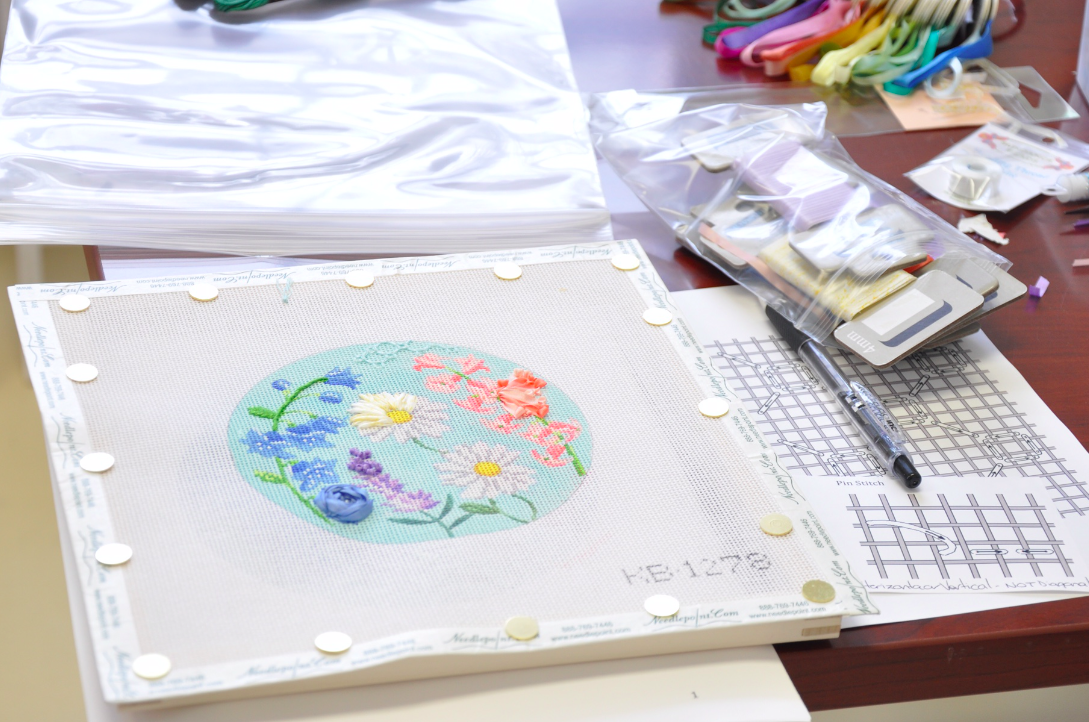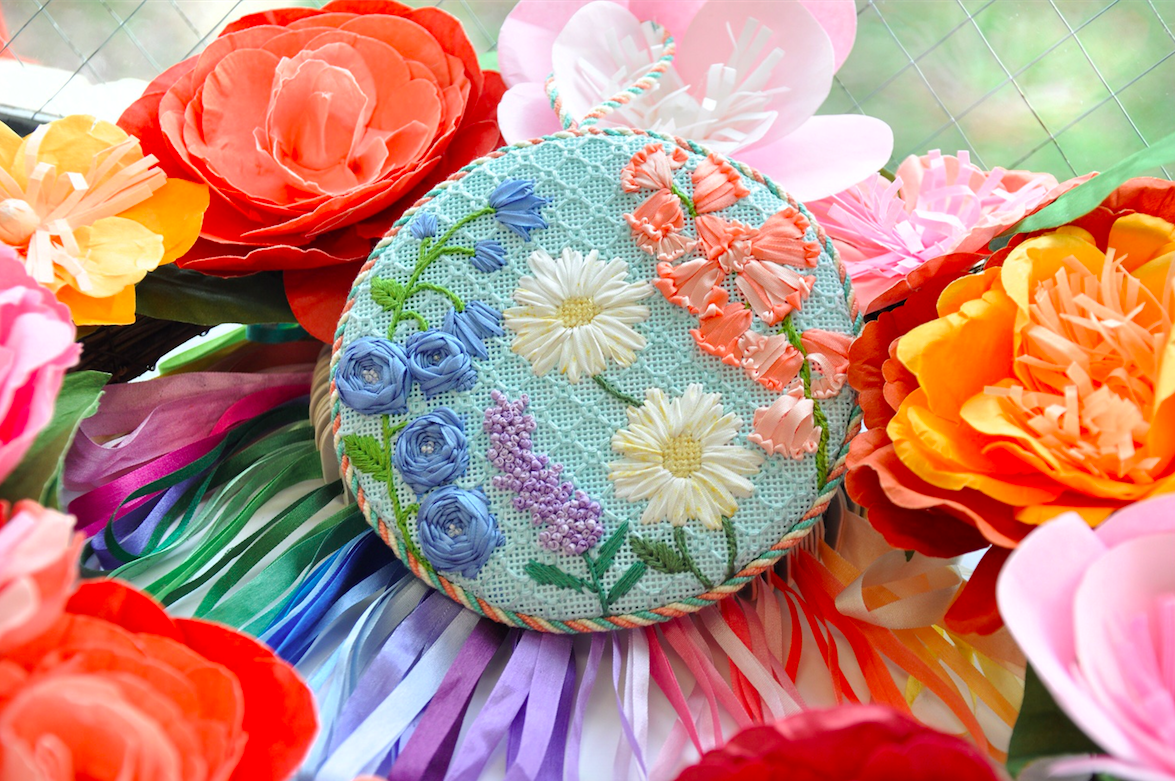 Kits for the ribbon work canvas are available for purchase online here. 
Anyways… I'm off to bed now, but I can hardly wait to teach more. Our Hot Air Balloons are scheduled for all day tomorrow, so I'm sure it will be just as busy as today! As always, I promise more photos and updates for those of you who couldn't make it this weekend.