Hey everyone! I'm hoping you all have recovered from the wintery weather we had this past weekend! It's still freezing in North Carolina, and several schools are still closed! The weather report says we're supposed to be back up to a high of 70 by Friday- hard to believe given all the ice and snow we've had!
I know this is last minute, but I will be teaching this sweet Kirk & Bradley "Let It Snow" heart kit at Needlepoint.Com tomorrow from 10-11:30. If you are local and have some free time in your schedule, I'd love to have you join us! It really is the perfect piece to stitch this time of year! Class is geared towards an advanced beginner. We will also be talking a lot about beading- so it's a great time to brush up on your skills or learn how for the first time. If you are interested in the class give us a call at 919-828-5538.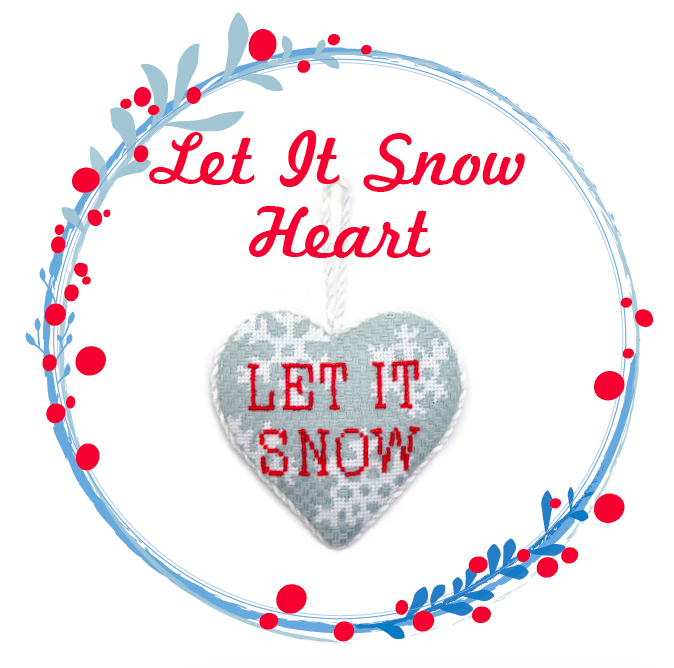 Alternatively, if you aren't local, or can't make it tomorrow, consider taking our online class version! Class includes all threads, canvas, beads, beading thread, a Needlepoint.Com logo bag and a printed copy of the stitch guide and one year access to our online videos! It's a really nice and easy way to brush up on your skills at your own convenience.
You can order your own kit online here.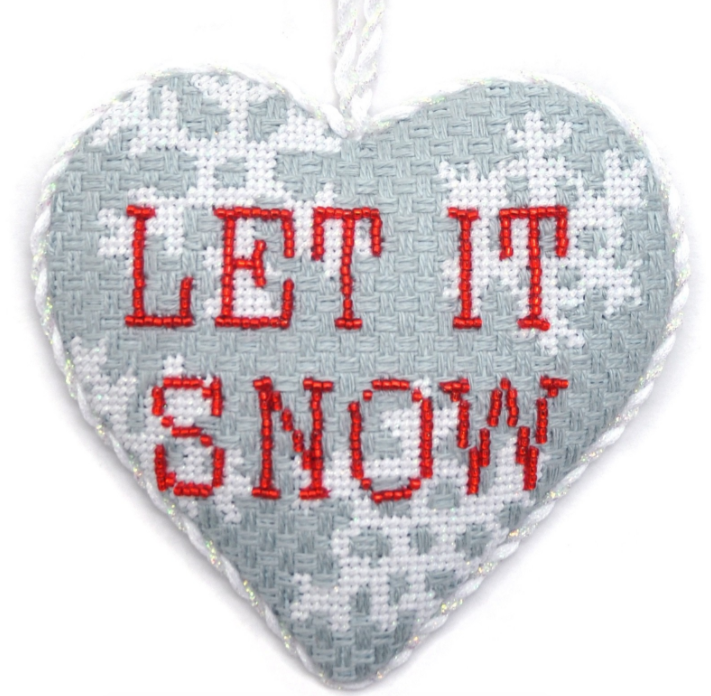 Stay safe and stay warm everyone!
For more Stitch Style fun, be sure to subscribe by email in the box on the right and follow along on Facebook, Instagram, Twitter, Bloglovin' and Pinterest so you don't miss out !