Kirk & Bradley released these canvases back in January/June and I could hardly wait to see them stitched. They read "Life is better by the sea" and "In the garden." We've been working away at Needlepoint.Com and they are back from the finisher and available as kits.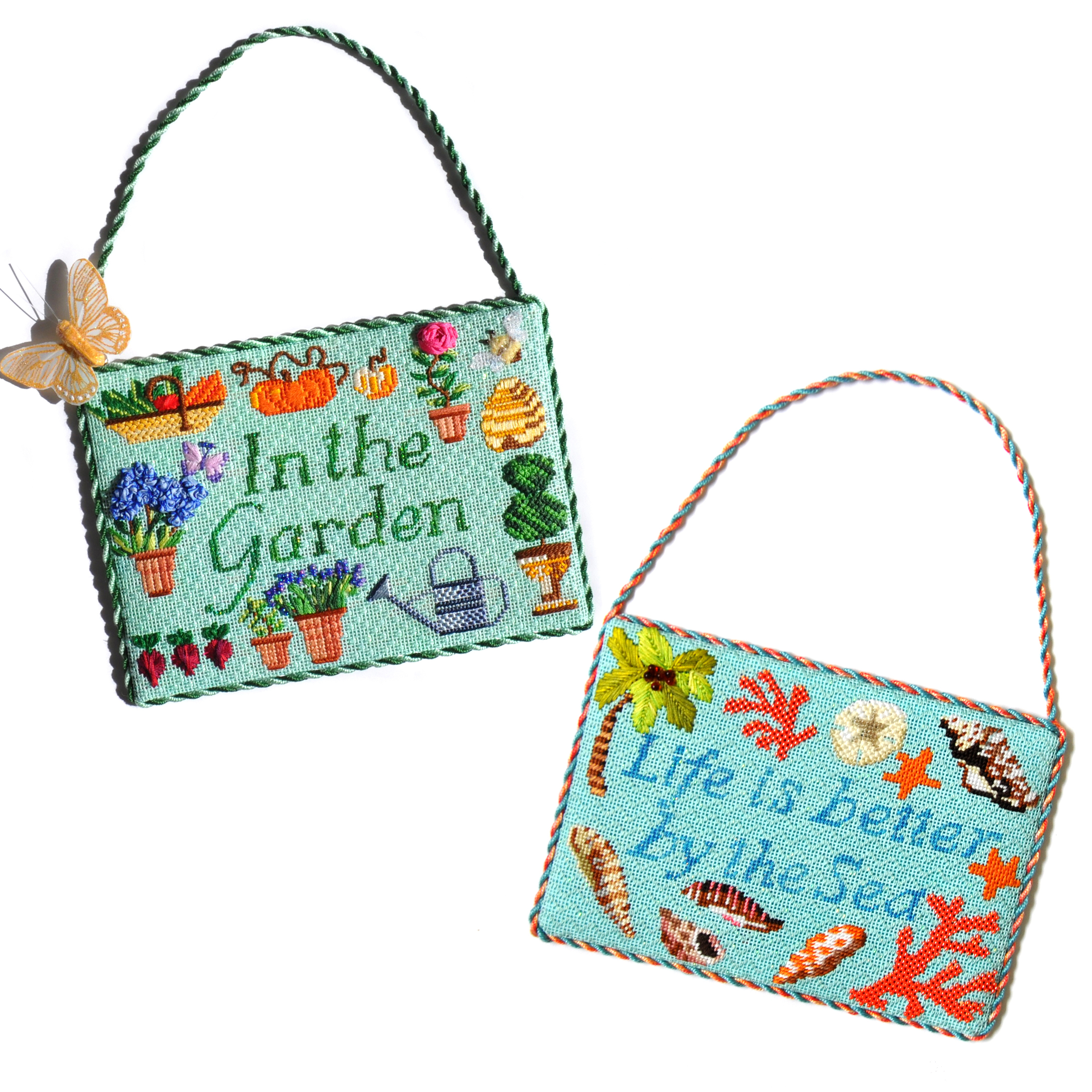 Whenever I'm picking a background stitch, I like to try and choose something that fits with the theme of the piece. We ended up deciding on a Trellis background for "In the Garden" and a Bargello Pattern that mimics waves for "Life is better by the sea." They definitely help capture the feeling of the design. On another note, the text of both of the signs is stitched in a Threadworx Overdyed Metallic Braid.  It's basically an overdyed Kreinik #8 Braid. This is one of my favorite threads to use- it is so easy to work with and gives such a cool effect. If you don't have any in your stash- you need to get some!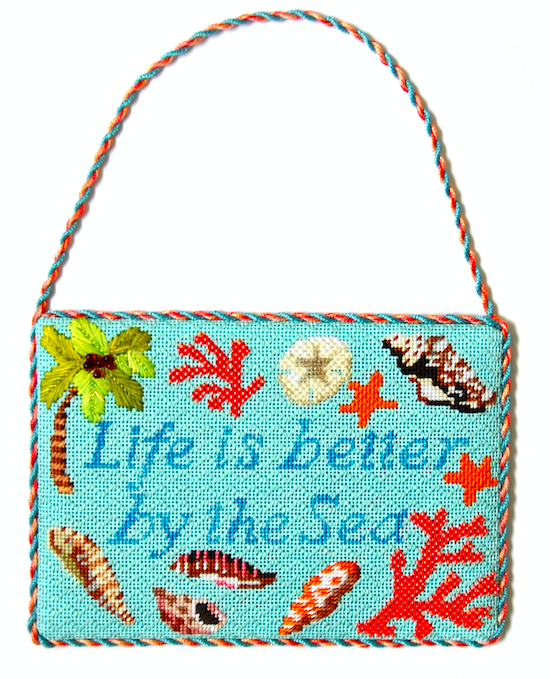 While we finished both of these canvases as hanging signs, I would love to have also seen them as easel backs like the nativity I just finished. I also think they would make lovely pillows, if you finished them inset with 2″ of fabric around the entire design.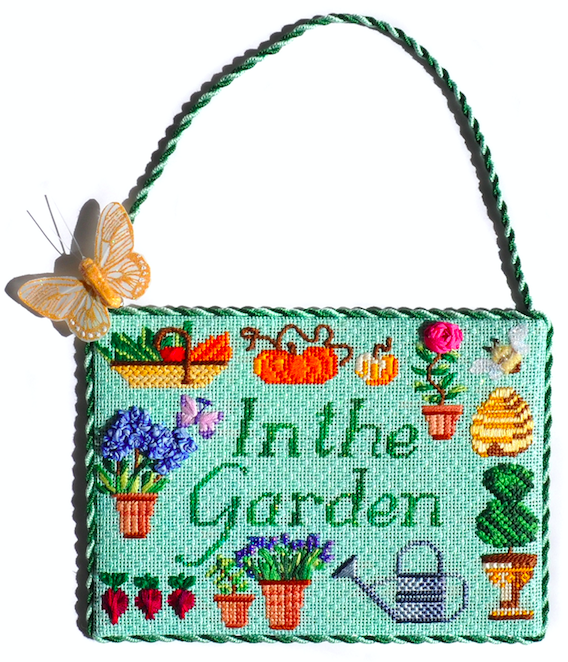 You can shop the two kits online here:
Life is better by the sea
In the garden
PS. Monday is the last day to get 25% off in stock holiday canvases… including travel rounds!