Hey everyone! Happy April Fools Day! I wanted to write a quick post to share our upcoming "Freshly Picked Classes" at Needlepoint.Com with you all! We're going to have a very busy spring full of lots of different opportunities to work on your stitching… or maybe even learn from scratch if you're new to the craft!
Here's our upcoming schedule. Classes fill up quickly, so mark your calendars, and give us a call today!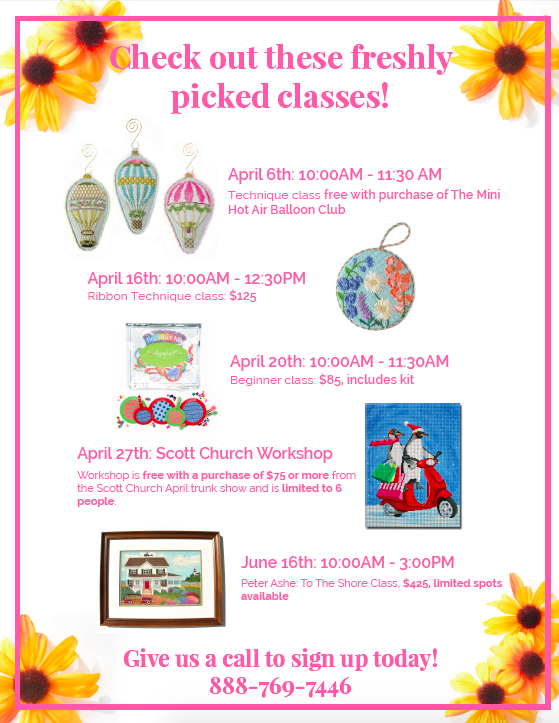 For more Stitch Style fun, be sure to subscribe by email in the box on the right and follow along on Facebook, Instagram, Twitter, Bloglovin' and Pinterest so you don't miss out !