The last few weeks have been crazy busy! James was away for a month of training at Sapper School, in the woods of Fort Leonard Wood, Missouri (which meant that I had lots of time to stitch… promise to share more of those projects soon!) But it's meant that our regular routine (and my blogging schedule) got turned a little upside down.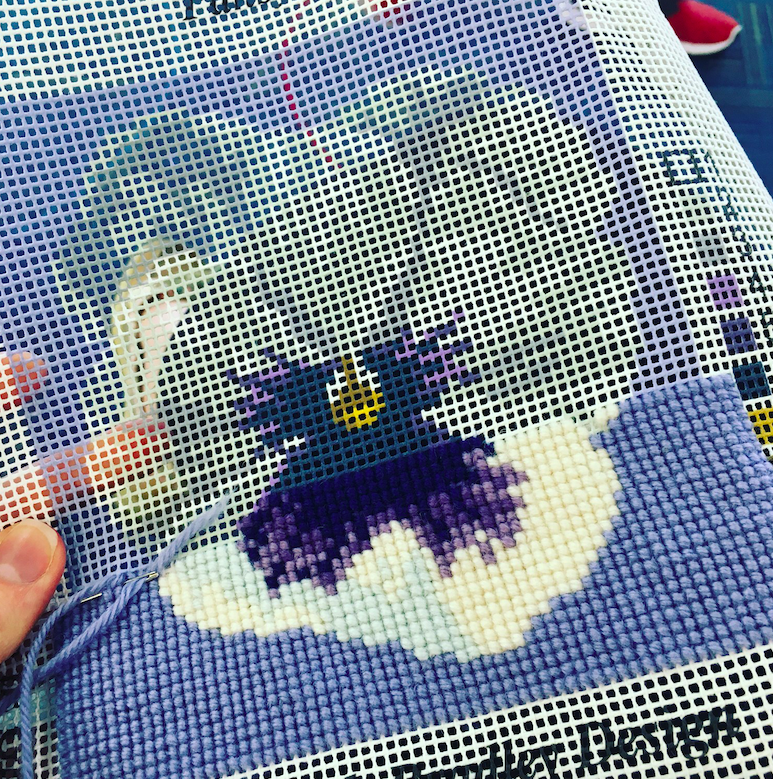 After a month of intense training and lots of hard work on his part, I was so happy to see James graduate Sapper School.  On my flight out to Missouri I worked on this Elizabeth Bradley Pansy Mini Kit. I loved that it included all the "ingredients" I needed to get stitching. Not only do EB Kits include your canvas, color card and needles, your threads are even precut- so no need to even fuss with bringing scissors through security! As much as I love my decorative stitches, when I'm traveling I don't like to be doing anything that I have to pay too much close attention to counting canvas threads. Elizabeth Bradley Kits are traditionally worked in a Victorian Cross Stitch. It's such a relaxing, rhythmical way to stitch that it made the perfect project to work on while I was on the road…. And certainly helped me keep my cool while I took this tiny eight person flight on to the base!
Sapper Graduation was such a cool experience! The Secretary of the Army happened to be visiting FLW that week, and was there to congratulate all the newly tabbed Sappers.
Just after taking this picture, we hit the road and began driving back to Fort Bragg. Rather… I did the driving and James slept about 12 hours of our 14 hour trip! After not eating or sleeping very much for two weeks straight he was beyond exhausted.
Needless to say… I didn't get much stitching done on the way back home!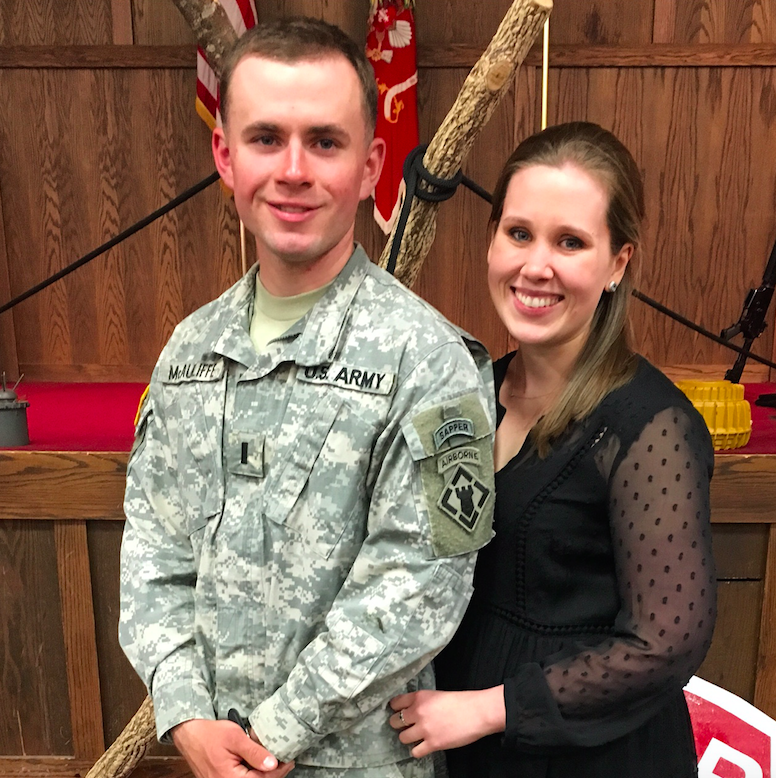 For more Stitch Style fun, be sure to subscribe by email in the box on the right and follow along on Facebook, Instagram, Twitter, Bloglovin' and Pinterest so you don't miss out !