Wow! What a wonderful week it has been. Friends and family visiting… lots of delicious food… tons of stitching! This evening I'm sharing what's on my mind today.
1. My Festive Owls… This afternoon, I worked on the background on my Festive Owls by Vicki Sawyer (Melissa Shirley Designs). I promise to share the finished product, as soon as they're done!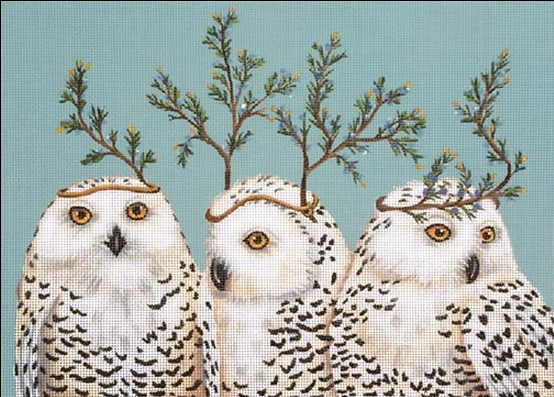 2. Chilly Hollow Blog… Last night Stitch Style was added to the list of blogs on Chilly Hollow. I'm over the moon!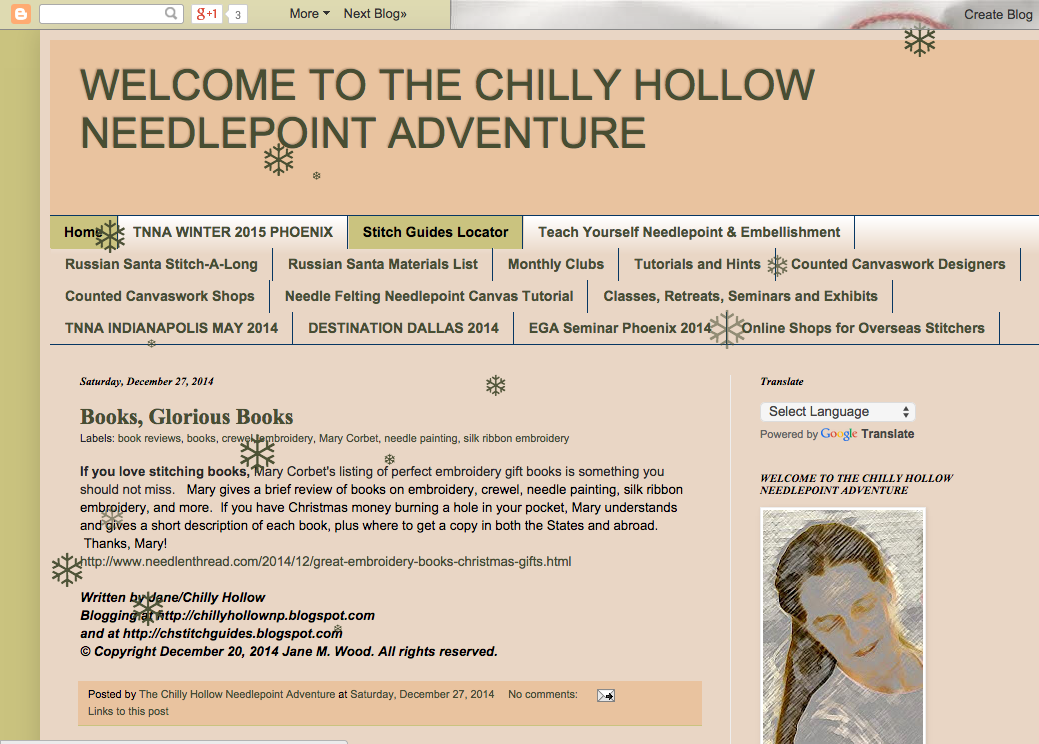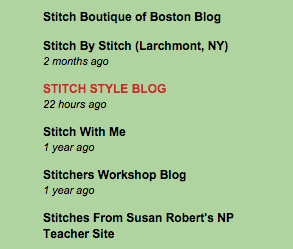 Welcome to any new readers who found me via Jane's blog. You're always welcome here!
3. 12 days until we head to market! 15 days until I turn 23!
4. My stitching buddies… Meet Dilly and Mimi, my yellow and black labs.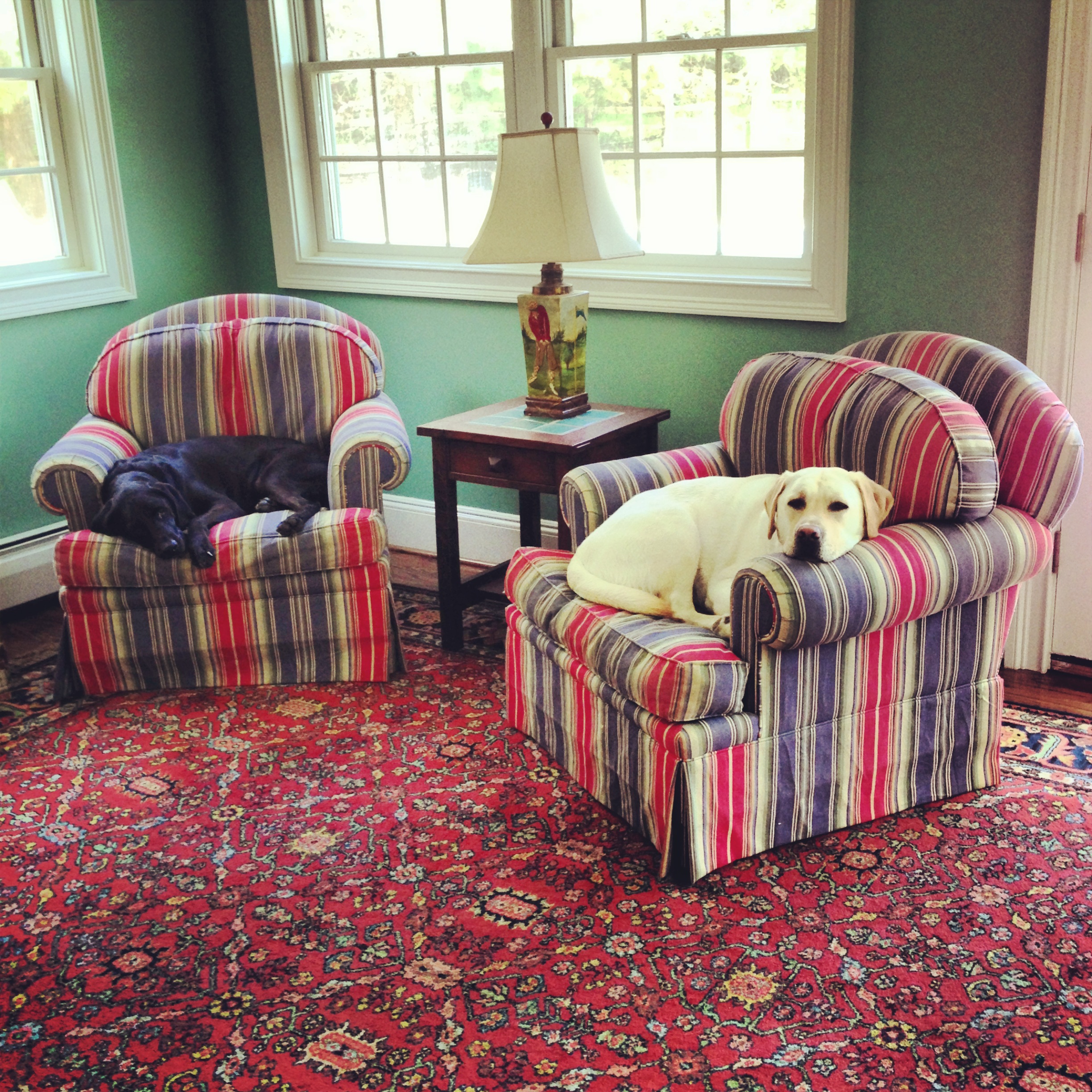 They're both total snuggle bugs, and can often be found curled up next to me while I stitch. I'm sure they'll be making repeat appearances on the blog, too!