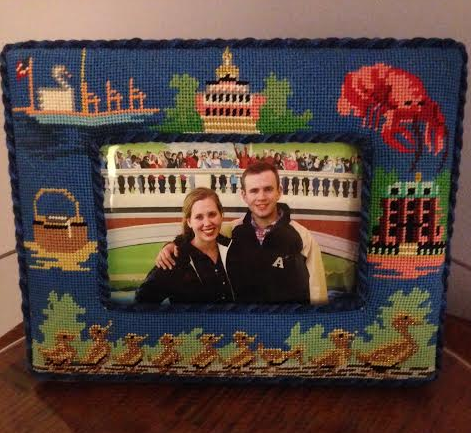 I love practical needlepoint!
Ok… scratch that… there's nothing truly practical about this hobby…
I love needlepoint that "does" something. That can be left out to be enjoyed year round, and serves a purpose!
That's why today on the blog I'm sharing my Boston Needlepoint Picture Frame.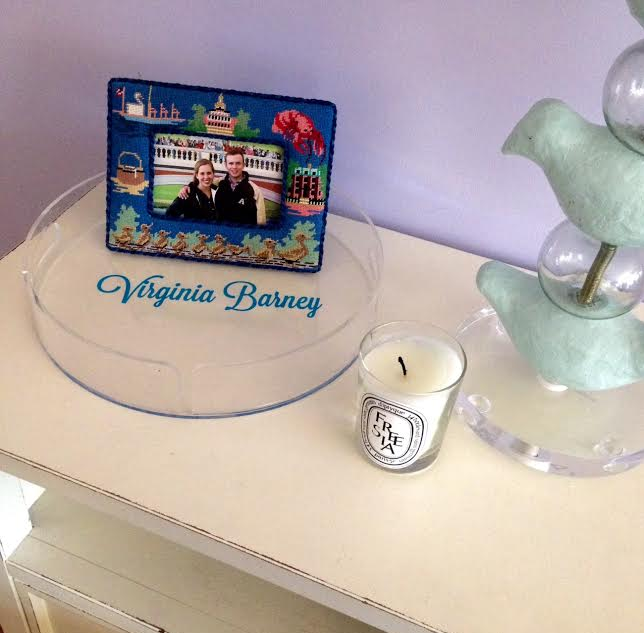 As some of you may know, this past spring I graduated from Boston University. I found this picture frame at Knit & Needlepoint on Newbury Street, in the Back Bay area.
I picked this piece for the New England theme… Nantucket Baskets, Back Bay town houses, lobsters, the Massachusetts State House, and of course, the swan boats and the duckling statues that can be seen in the Boston Public Gardens.
(The statues are based on the book "Make way for Ducklings" written by Robert McCloskey).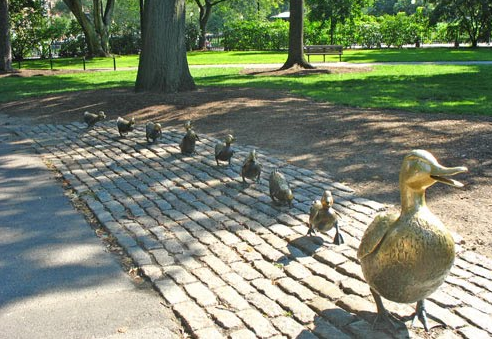 I put a picture of James and me at the Head of the Charles Regatta in it- another special "Boston" event.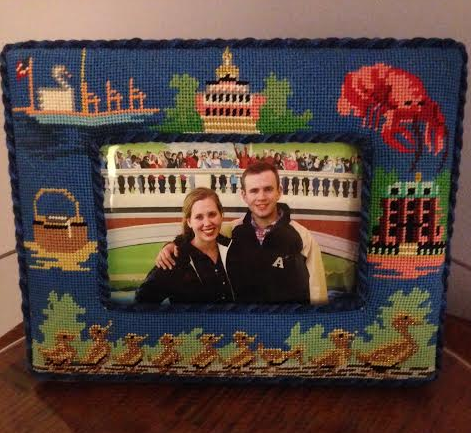 I have many fond memories of my time in Boston, so this picture frame was the perfect way to commemorate my four years there.
What pieces have you all stitched to remind you of special life events?