Happy halloween, everyone! I hope you all have something fun planned for this evening. To be honest, we're having a very low-key halloween. I bought candy because for the first time ever, I thought we might have trick or treaters where we live. We're headed over to friends' house tonight to share some chili and watch their kids get dressed up!
Needlepoint.Com is celebrating halloween by offering 31% off in stock halloween canvases. And boy are there some cute ones to choose from. You can shop them online here! My favorite sale of the day is our Hexes and Hats kit. These spooky ladies are 31% off, today only! I think they are so fun! Definitely whimsical and a little silly- I mean, look at that hair!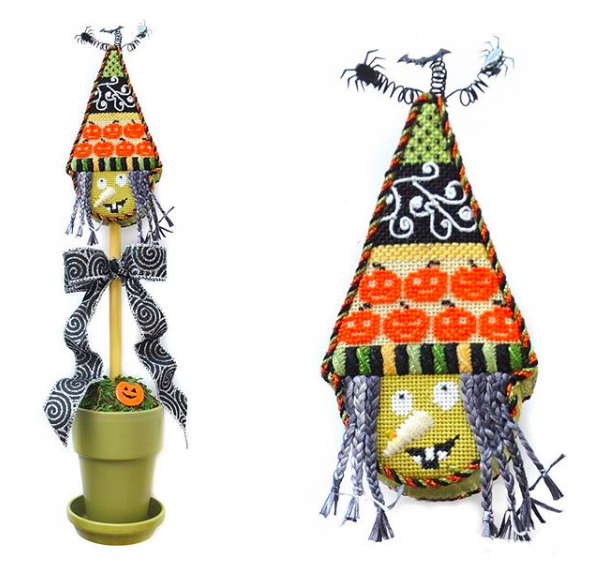 The kit includes six canvases, thread pack, printed stitch guides and access to online class that never expires!

To save simply enter code SPOOKY31 at checkout. Don't miss out- that's a savings of $150! Sale is over at midnight! Click here to order.