Happy Mother's day, everyone! I hope you all are able to spend some quality time with your families today. I'm so excited that we're taking my mom out to dinner at Quattro Pazzi, this evening- and of course I already brought her a bunch of hyacinths this morning!
(They smell so good!)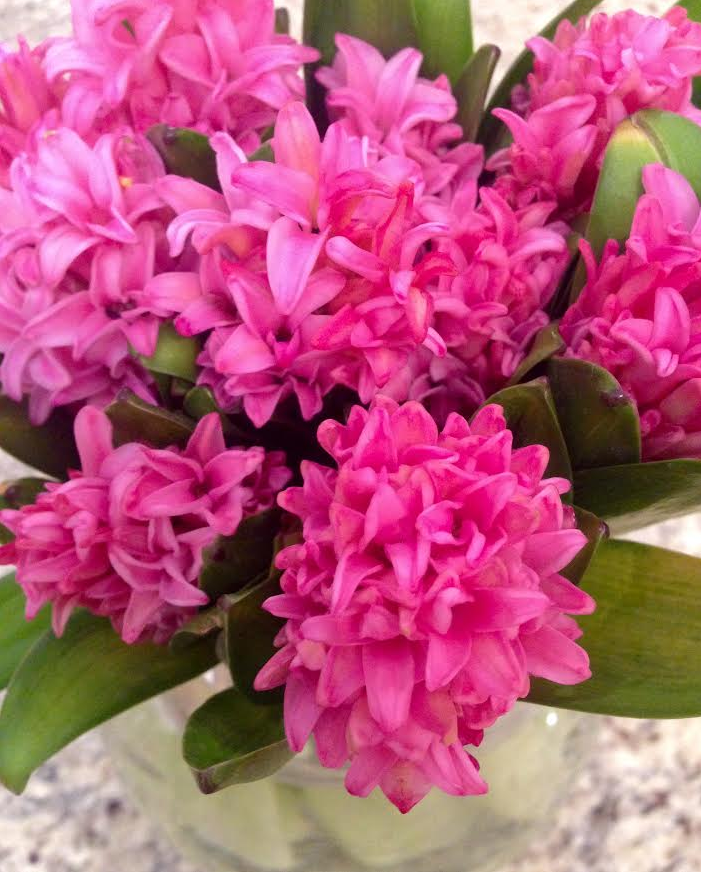 Today on the blog I'm sharing this piece my mom has been stitching by Associated Talents. Isn't it fun? And such a great opportunity to learn new stitches and techniques on the different stripes and letters. (Check out "Joy" and "Be Jolly" designs too!) The great thing about so many of AT's designs have free stitch guides that can be found here on their website. My mom has loved this design since it came out with it. She gives so much of her time and energy to her family, and friends, that I'm really glad she's taking time to stitch this for herself.

I know I've mentioned it before, but my mom is the one who taught me to stitch so many years ago! She's always there to lend a helping hand when I fall behind shipping guides and get overwhelmed. But more than that she's always been my number one supporter- I'm so lucky to have her in my life!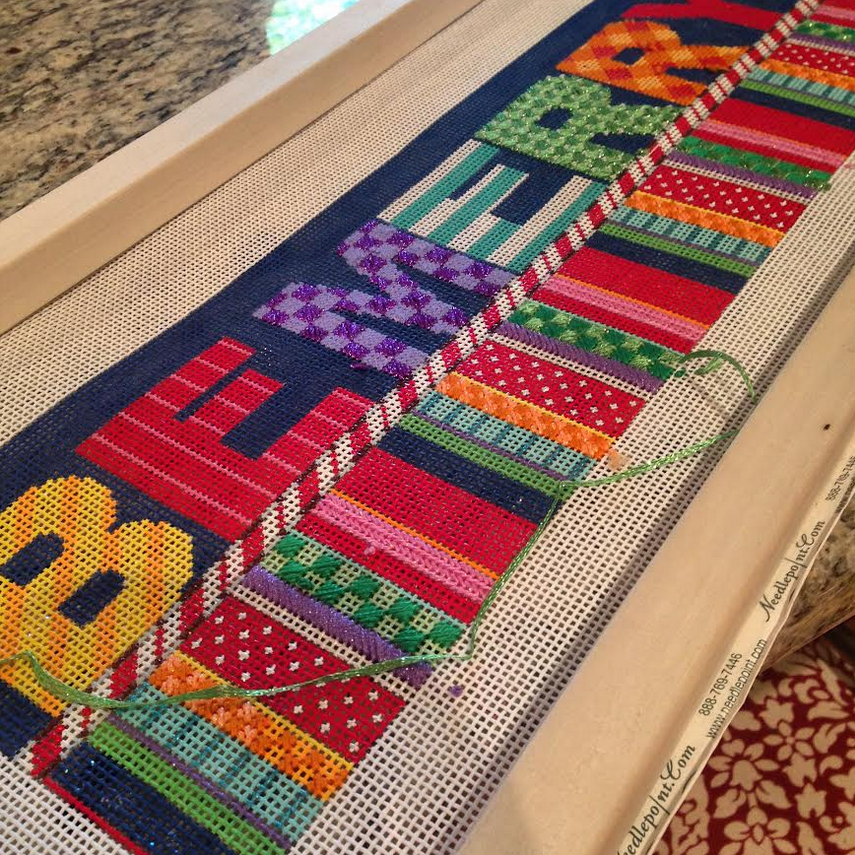 For more Stitch Style fun, be sure to subscribe by email in the box on the right and follow along on Facebook, Instagram, Twitter, Bloglovin' and Pinterest !