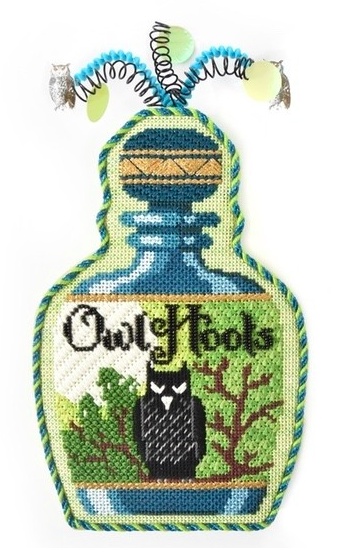 Hey everyone! It's crazy to believe that our annual A La Carte Retreat is finally here this weekend. This is seriously one of my favorite weekends of the year. It is such a whirlwind, but so fun! We can't wait to welcome stitchers from all over the country to Raleigh, NC this weekend. We are lucky enough to have Joan Lohr coming in to teach this poison bottle this weekend. Owl Hoots- I just love the name! It was designed exclusively for this weekend. If you've never taken a class with Joan, you are seriously missing out. She is just about the most patient teacher around and is an absolute wealth of knowledge!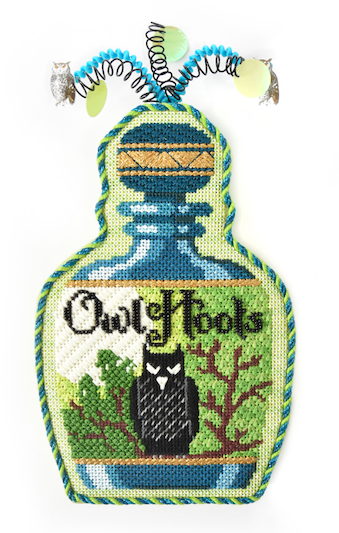 We have a few kits left over from the class that are available for purchase online. They include the canvas, stitch guide, and all the threads you will need to complete the project.
You can find this kit online here!