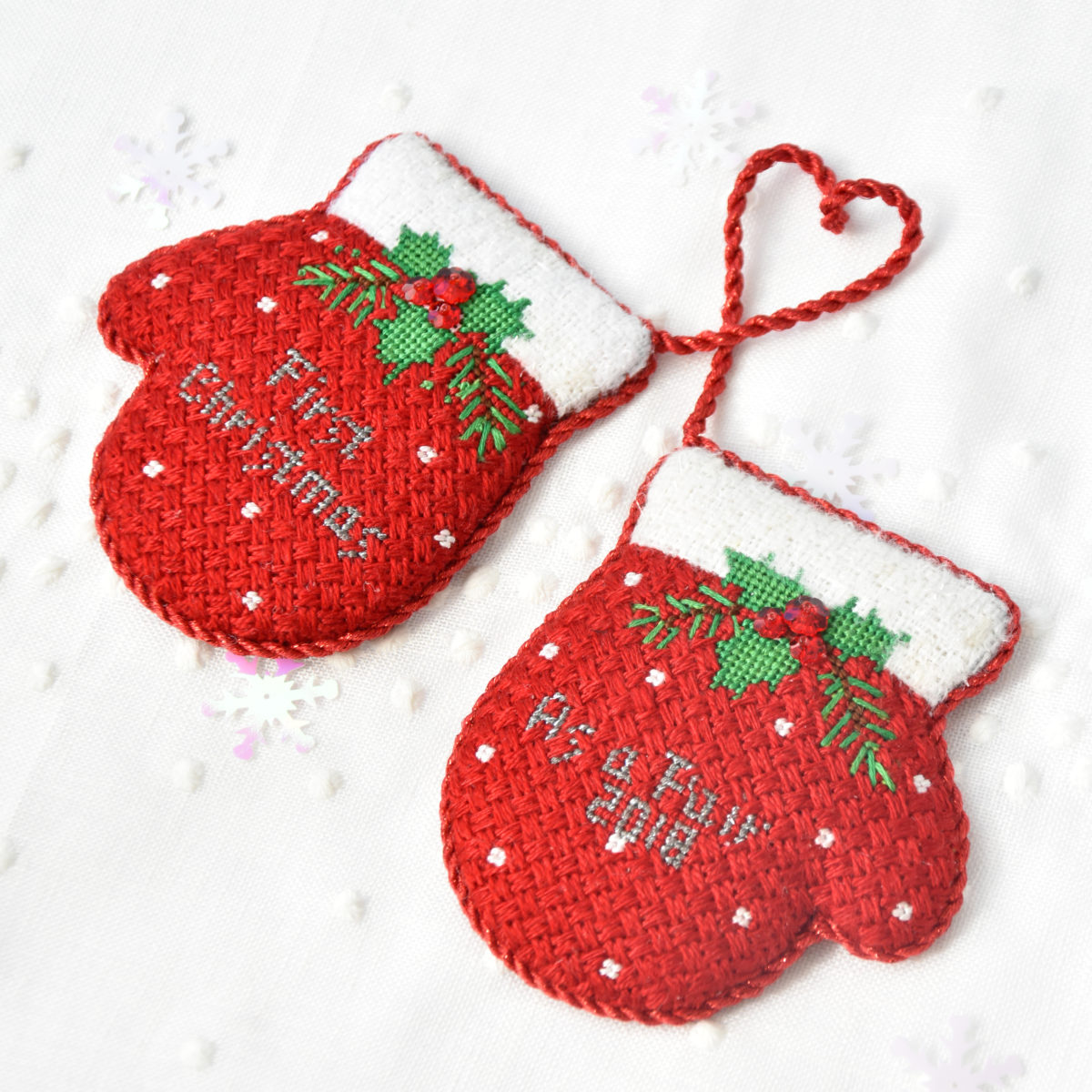 It seems like every day now we are opening up another box of customer finishing. I absolutely love watching customers come into the shop and see their handiwork completed! Everyone just lights up! It's really the best time of the year.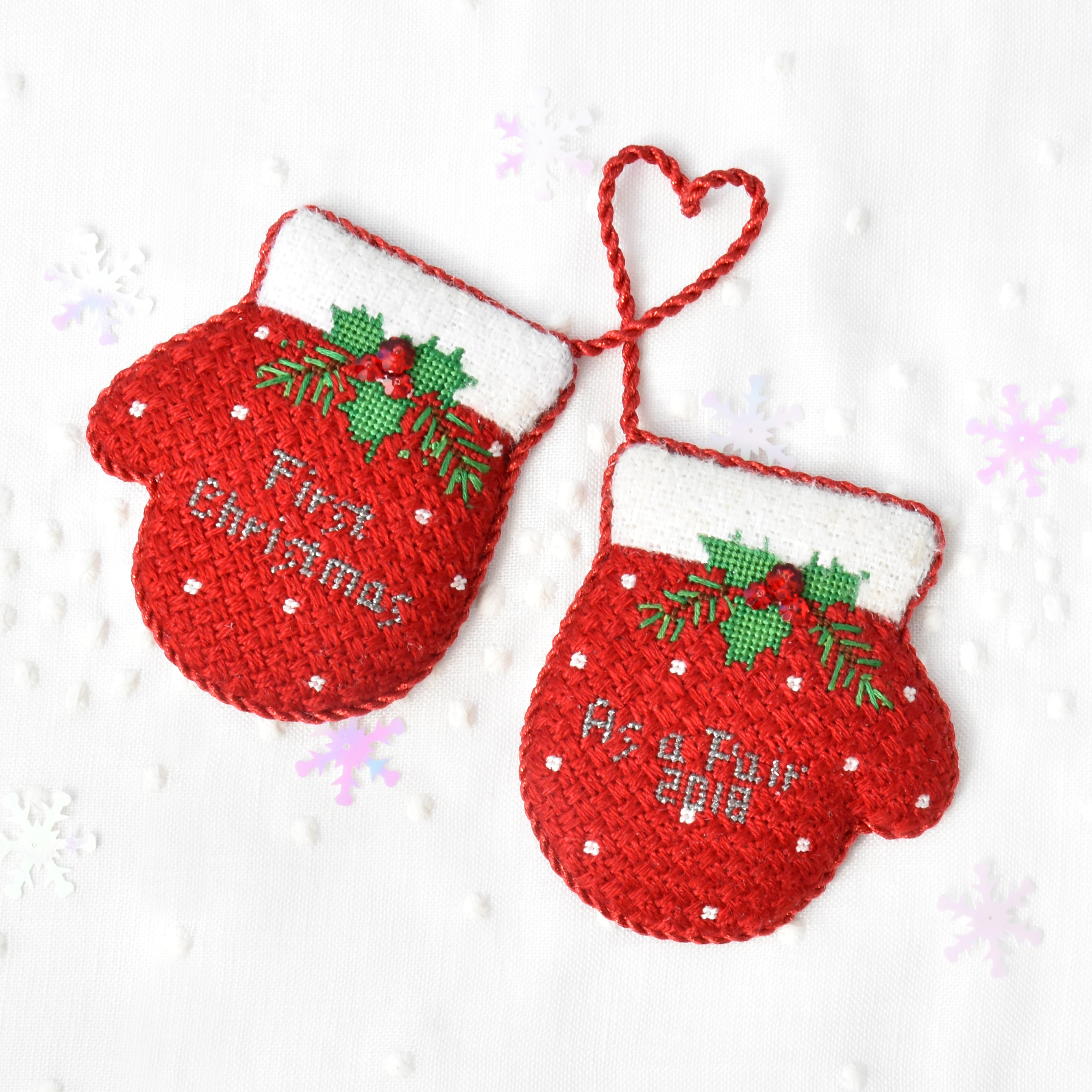 I was so excited to get this ornament back yesterday. The canvas is by Pepperberry Designs. If you follow along regularly, you may remember when I was working on it earlier this year. I saw the canvas at the January show and knew that I had to stitch it. I ended up deciding to add the year we are getting married to the canvas. It was really easy to chart!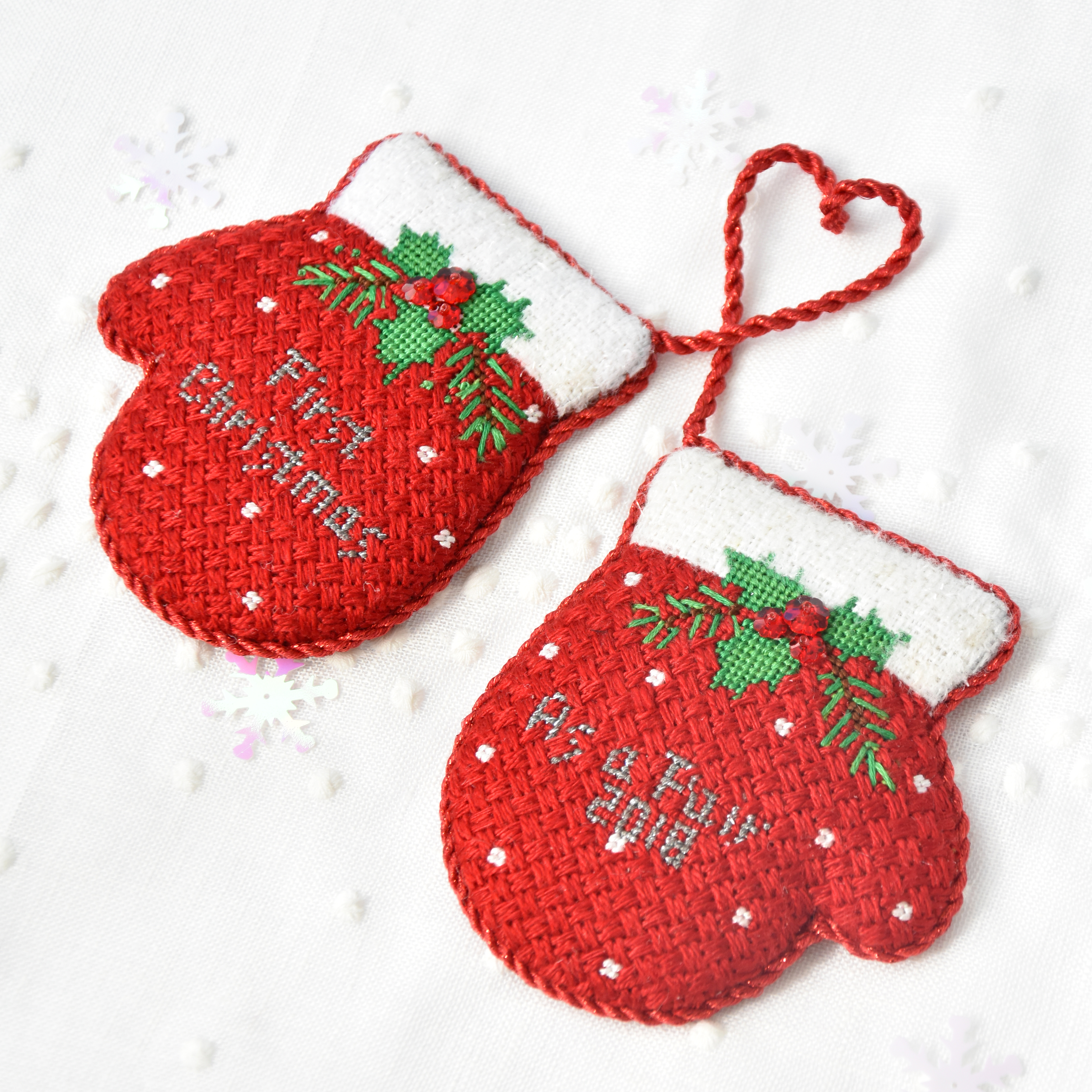 I ended up doing a Woven Trellis Stitch for the background and used Pepper Pot Silk #16- Tomato. This is one of my favorite threads to work with. It's single strand and so easy to stitch with. One skein was more than enough to stitch the pair of them.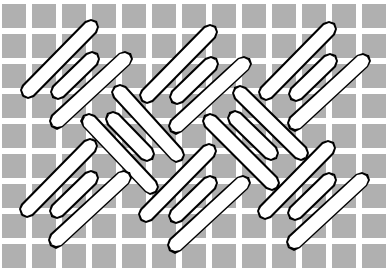 For the top of the mittens I decided on a Double Hungarian Stitch and used one strand of Fuzzy Stuff #FZ26. Between the two mittens I had quite a lot of area to cover, and didn't particularly want to fill it with French Knots, since they are more labor intensive. I thought this provided a nice alternative and still gave a nice effect. This would also be a really great stitch for a larger Santa's Beard!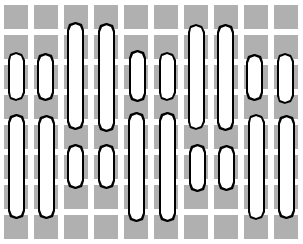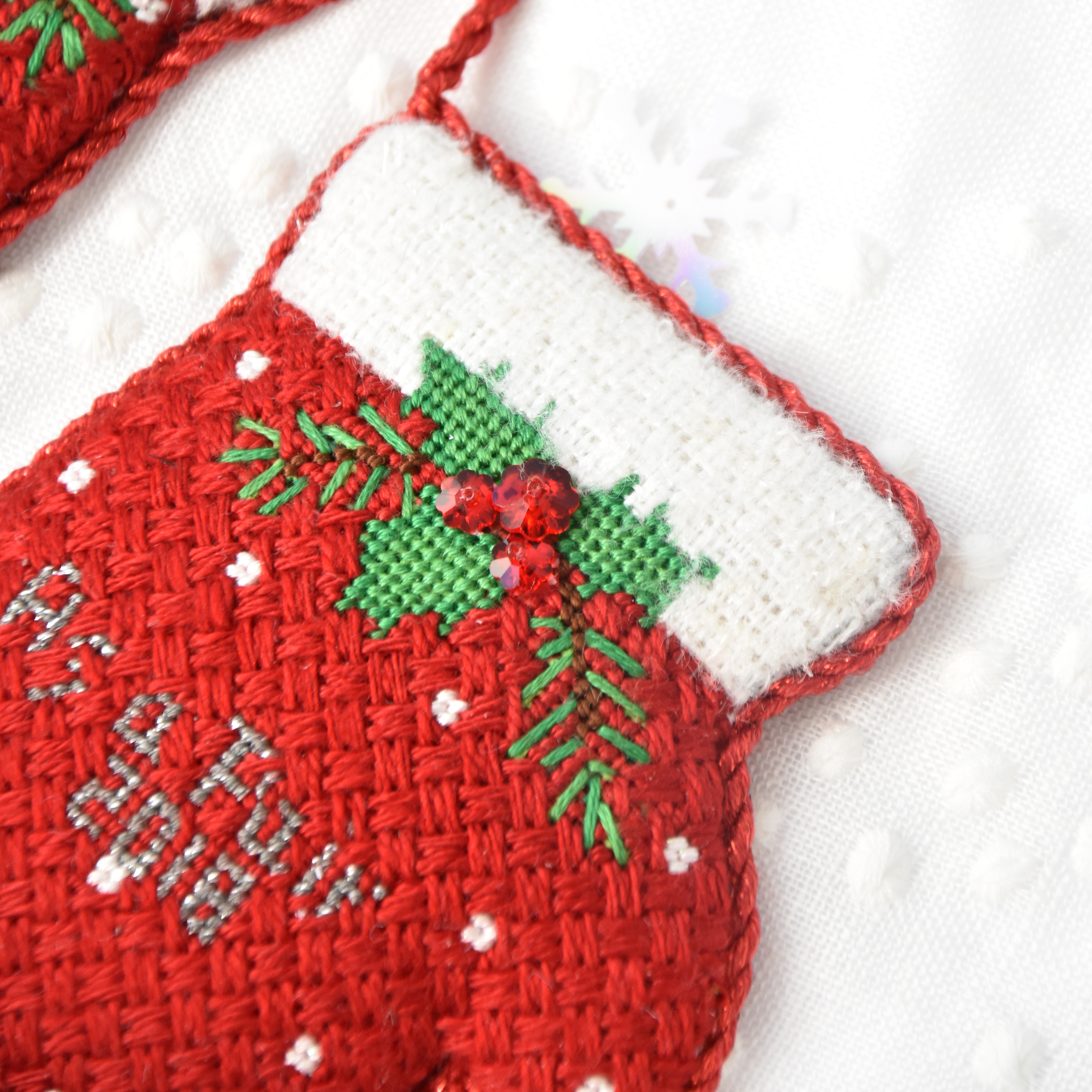 If you're looking for a canvas to give to a pair of newlyweds, this would be the perfect gift.
Shop online here to order it for yourself.