Good morning, everyone! Happy Thursday!
Today on Stitch Style I wanted to share my latest piece back from the finisher. This Kirk & Bradley Scotland Travel Round just arrived back at Needlepoint.com yesterday! The design was one of K&B's latest addition to their Travel Destination series this past January at TNNA in San Diego. They also released New Orleans, too!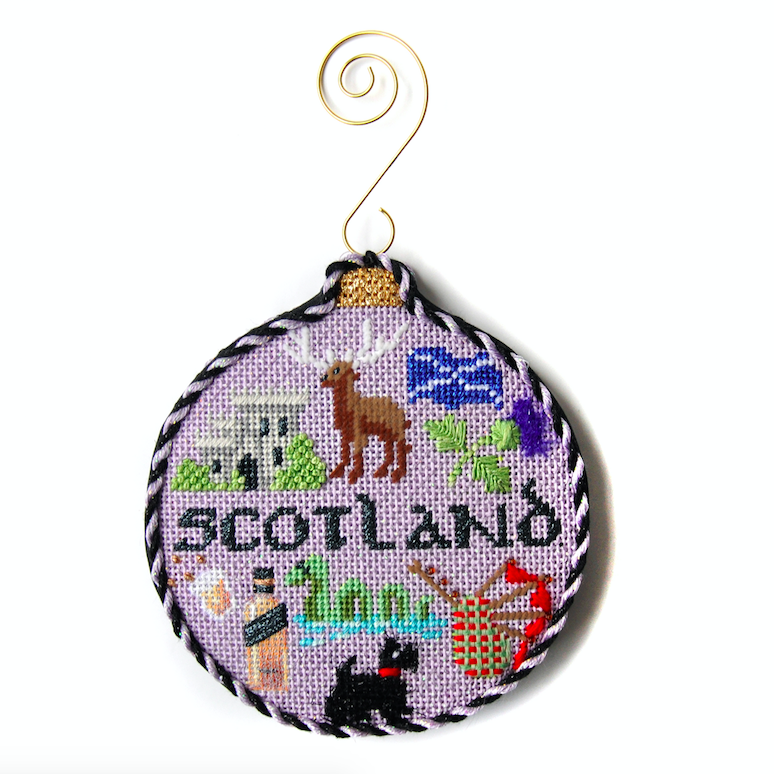 I've finished writing the stitch guide for this cutie, and it is now available automatically with your purchase from Needlepoint.com– like the other travel rounds in the series!
New Orleans is available for order and comes with a free stitch guide too.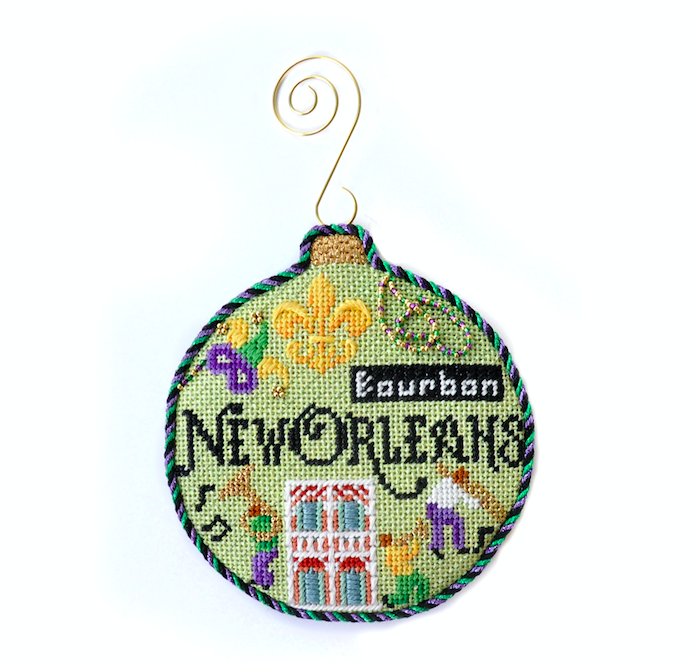 I will be teaching a combined class on all our Travel Rounds at our March A La Carte Retreat. There are still a few spots left in the class, so call us to reserve your spot if you haven't already!  919-828-5538
A list of available cities includes:
New York
London
Paris
Rome
Chicago
San Francisco
Boston
Texas
Miami
Scotland
New Orleans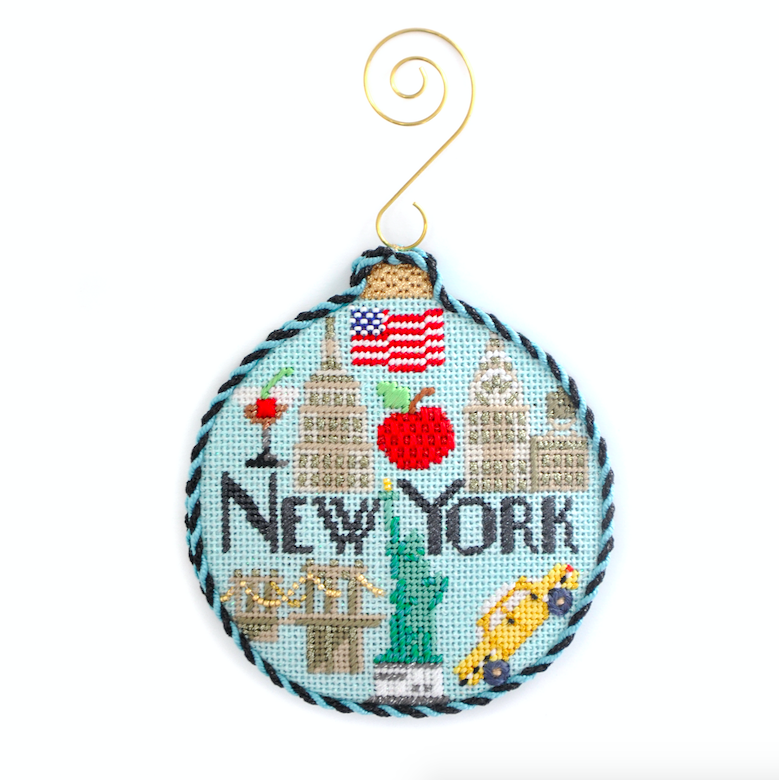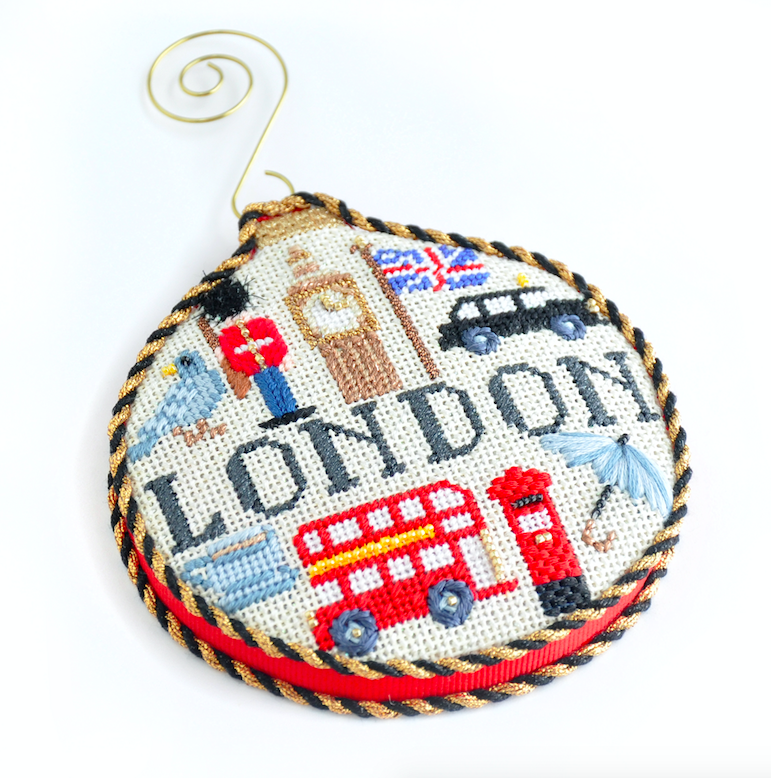 I hope you'll join us! Can't wait to see you there!
For more Stitch Style fun, be sure to subscribe by email in the box on the right and follow along on Facebook, Instagram, Twitter, Bloglovin' and Pinterest !