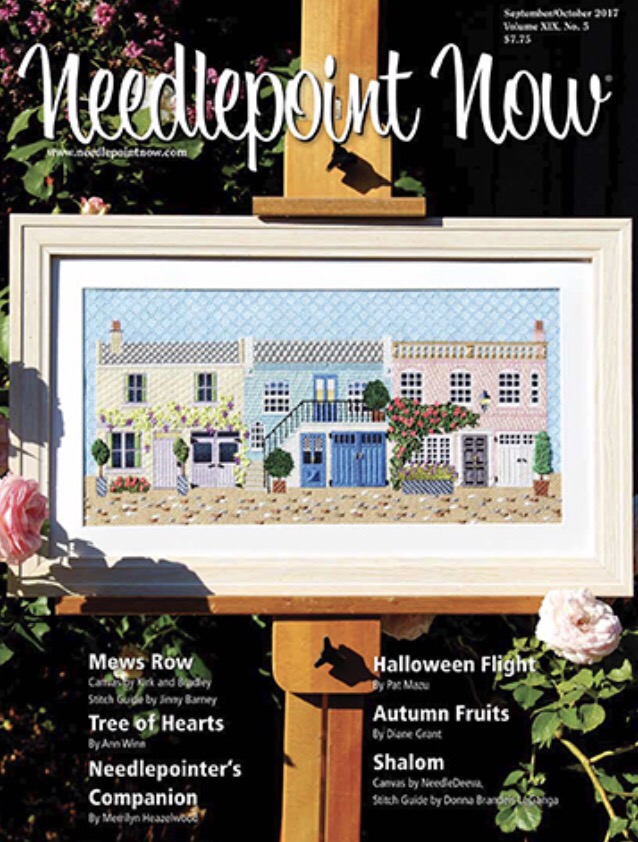 Happy Friday, everyone! I have some very exciting news to share with you all! Remember the Mews Row canvas that I taught at TNNA last January and at Needlepoint.Com's retreat last March? Well, I'm thrilled to share with you all that it's featured on the front cover of the September/October issue of Needlepoint Now!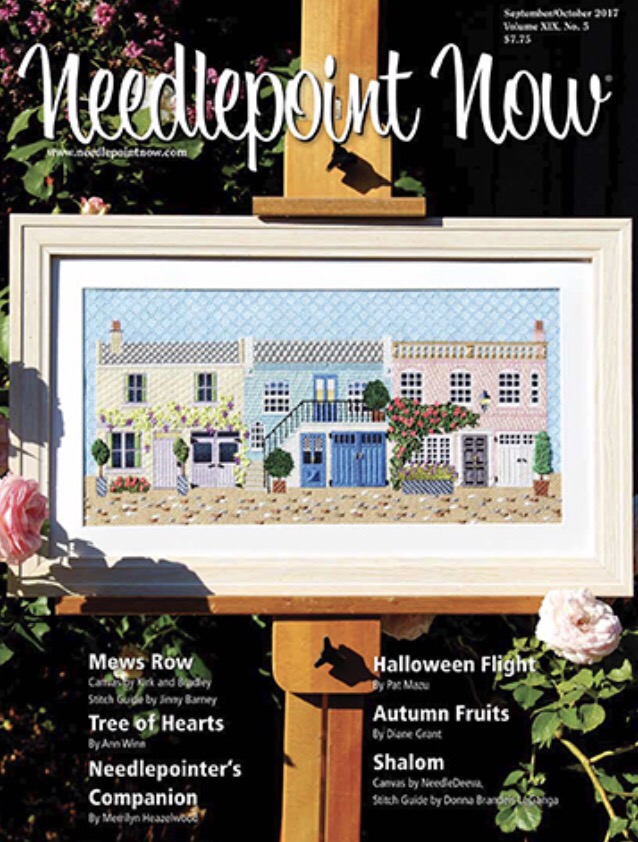 It is always such a joy to collaborate with Needlepoint Now. The article shares my stitch guide for this canvas and a bit about my experience teaching at TNNA for Kirk and Bradley for the first time. So fun to see my work in print! Kind of a pinch me moment!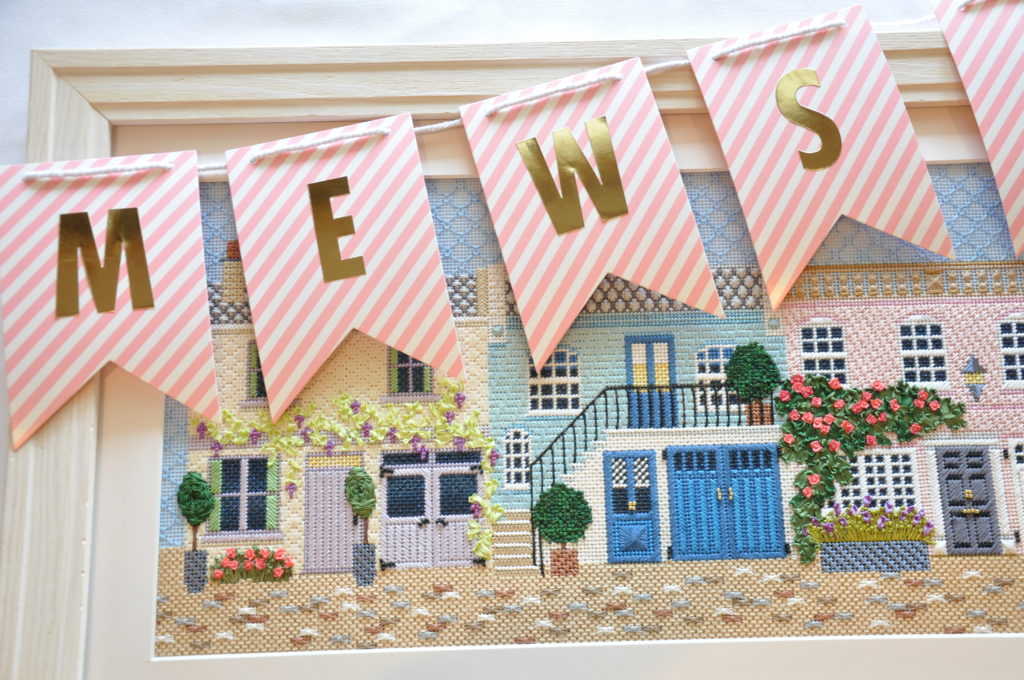 This is my second front cover with them. You may remember when Kirk and Bradley's Sights and Scenes of London was featured on the March/April 2016 cover too! (I believe we still have one or two kits left in stock of that too.)
If you are interested in stitching this canvas, we have full kits, canvases and thread packs in stock and available now at Needlepoint.Com. Call the shop at 919-828-5568 to order yours today!