Hey everyone! I know those of you who follow along on with my Instagram page have seen the progress that I've made on this Kirk and Bradley English Ribbonwork Landscape, but I haven't had a chance to write a blog yet. Here it is: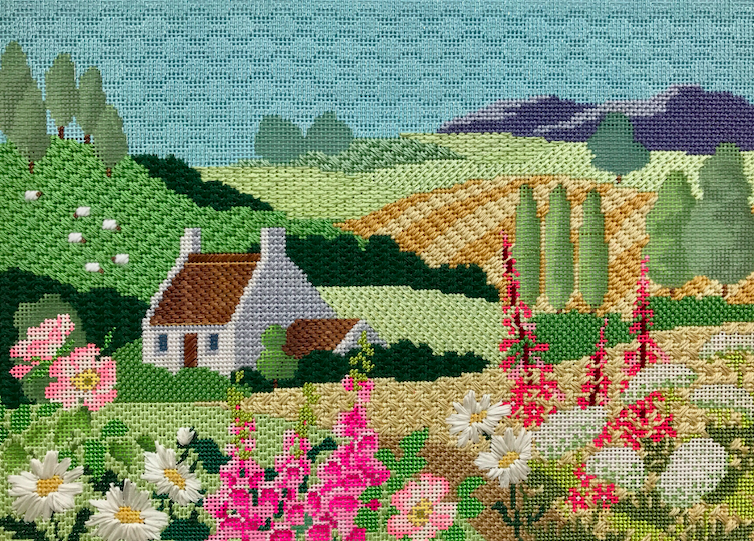 This is the last piece I had to stitch that I will be teaching at the retreat. It's going to be a packed weekend for me with the Nativity Class on Friday and our Travel Round Class on Sunday! I'm working as quickly as I possibly can to get it finished up!
I've just had the best time stitching this landscape. I love the way Vernon designed it to be a bit like a sampler. You have really clearcut areas for each stitch you choose.He intentionally left the background somewhat blurry so that the flowers pop out in the front. just waiting on an order of River Silks Ribbons (my favorite!) and then I'll be able to get it finished up! You know I love any opportunity I can get to work in ribbon!
Still haven't made a decision on how I want to have it finished. Maybe a pillow!? But I'd also love to have it out year round framed on the wall. What do you all think?
Call the shop at 919-828-5538 to sign up for the class.
Can't join us for the retreat? Canvas is exclusive to Needlepoint.Com so call to preorder a kit!