I'm a little delayed in writing to you all this week, and I apologize for that! But I was lucky enough to be able to get away for a few days this past weekend to see James. He's been at Airborne School in Ft. Benning, Georgia for the past month- learning how to jump out of airplanes! (Both very exciting, and nerve wracking at the same time, for me!)
He was supposed to finish school this past Friday, but due to a whole bunch of bad weather… (thunder storms… and even a tornado warning- Yikes!) James graduated this past Tuesday- the morning after I had left to go back to Connecticut. Not our original plan to say the least, but in true Army fashion we've learned to adapt and overcome when they throw curve balls our way!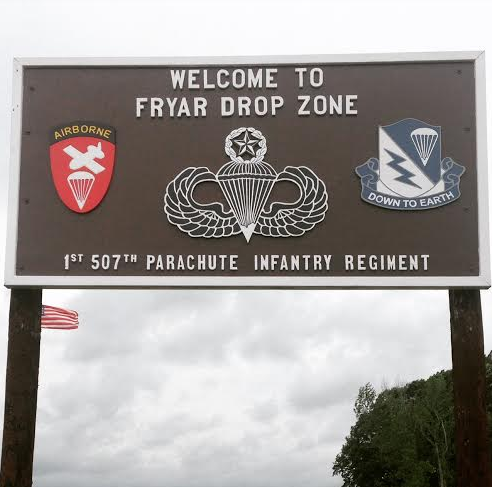 To earn his wings, James had to do a total of five jumps- the fourth of which I was lucky enough to get to see! It's a good thing I never go anywhere without a piece of needlepoint, as I spent most of Friday morning sitting in the car at the drop zone stitching away to pass the time while I waited.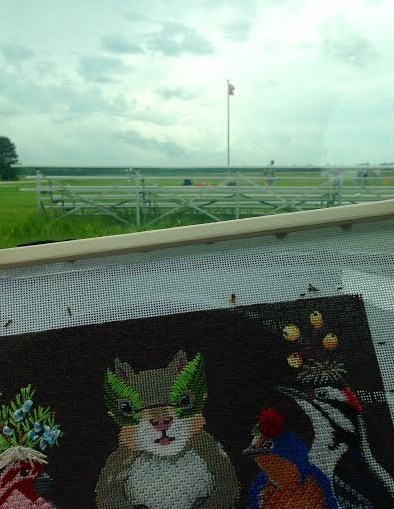 Luckily enough the cloud cover and winds did finally dissipate, and I got to see James jump! Amazing! It's pretty rare that I have the opportunity to see him in his element at work, so times like this are really special to me.
Although I don't like to admit it (and I'm sure he'll never let me live this comment down), James is really the one who pushed me to turn my blogging pipe dreams into a reality. I feel very lucky to have found someone who makes me so happy to see fulfilled, and vice versa!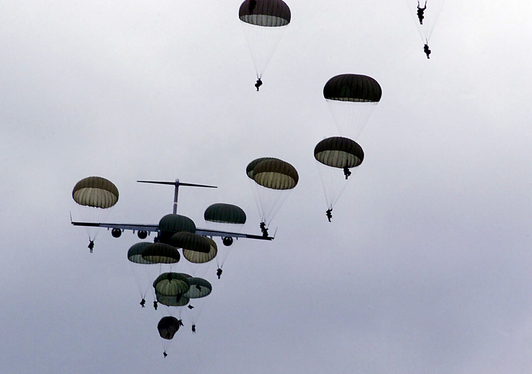 For more Stitch Style fun, be sure to subscribe by email in the box on the right and follow along on Facebook, Instagram, Twitter, Bloglovin' and Pinterest !