Good afternoon everyone!
You all should have known it wouldn't be long until I started my next big piece… I'm very excited to say that I've decided to take on these Colors of Praise Chinese Paper Lanterns. I don't have a particular affinity for Chinoiserie, but I think these lanterns are amazing! (And also pose lots of challenges… so I certainly won't get bored.)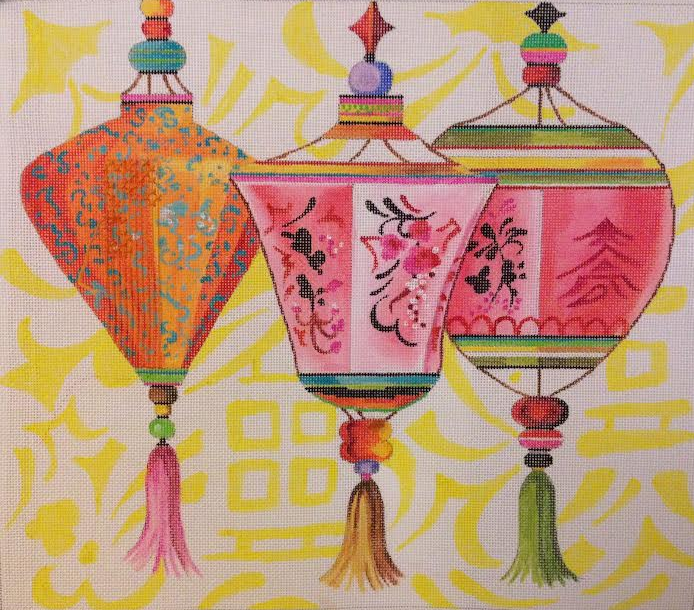 If you've never seen Marie's designs you have to check out her website. All of her canvases are incredible. So bright and vibrant. Just my style!
She is also the woman who designs these beautiful table scenes with ginger jars and tea pots. My friend Mary Susan just finished these- and they were incredible!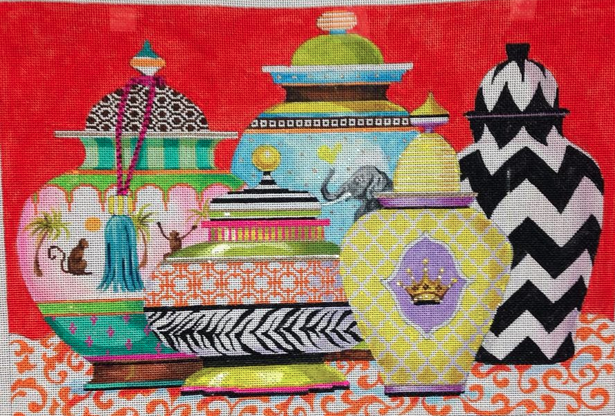 I'll be sure to post pictures of my progress with you all as I go along. I can hardly wait to get going!