Evening everyone! It would appear that spring has finally arrived here for good in Connecticut… and about time too! Now that we're half way through April, the season of weddings, christenings and graduations is quickly approaching! All of these are such major events for those involved, that I like to always try and give personalized presents when I can. What could be more heartfelt than a handmade gift, to help a dear friend commemorate one of these important life events for years to come?
That's why today on Stitch Style, I'm sharing my Needlepoint Gift Guide for Wedding Season! Here are just a few of my favorite canvases, that I think would make the perfect gift for any couple tying the knot!
1. Raymond Crawford's Ornament Wedding Ring: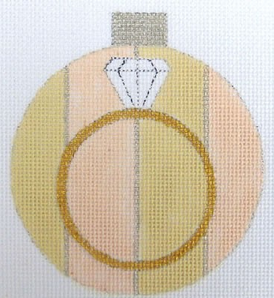 I think this would be such a fun canvas to stitch! The diamond would have to be beaded or stitched in a super sparkly Kreinik to give the right effect.
2. Elizabeth Turner Collection Wedding Chapel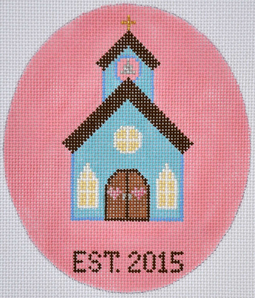 This Elizabeth Turner Collection Wedding Chapel would be just darling stitched up! PLUS you can personalize the date on the bottom too.
3. Cooper Oaks Bride and Groom Canvas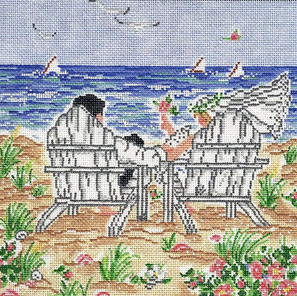 This piece is so different from any other wedding themed piece I have found. It would look amazing finished as a pillow! It remains very true to the style we know and love from Cooper Oaks.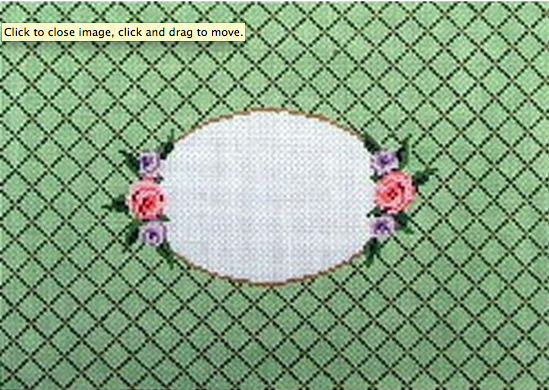 This Pillow would be the perfect design to personalize for a wedding. Just add initials or a special date!
5. Kate Dickerson Lilly of the Valley Needlepoint Frame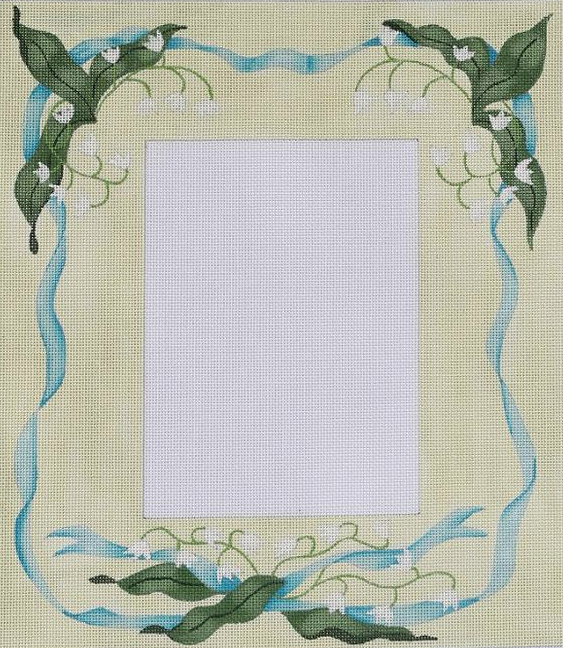 A picture frame is a wonderful idea too. Perfect to let the happy couple display a picture of their special day.
6. & More Needlepoint "Always" Canvas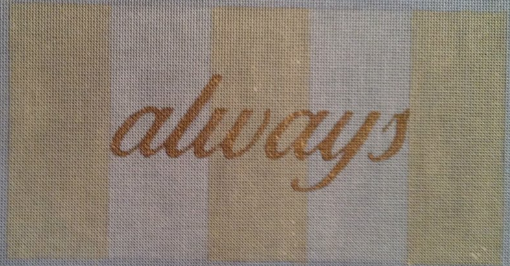 I love these simple sayings by Julia Snyder's Company "& More." I think the word "Always" is such a lovely sentiment to wish at a wedding. Plus this canvas gives you tons of room to play with different stitches.
7. Princess and Me Honeymoon Getaway Car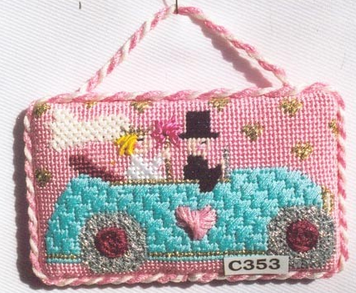 This canvas makes me smile! I learned a lot from stitching Princess and Me ornaments early on. They're great to learn from because they all come with a stitch guide. Plus they aren't an overwhelming size.
8. Kate Dickerson's Come Sail Away with Me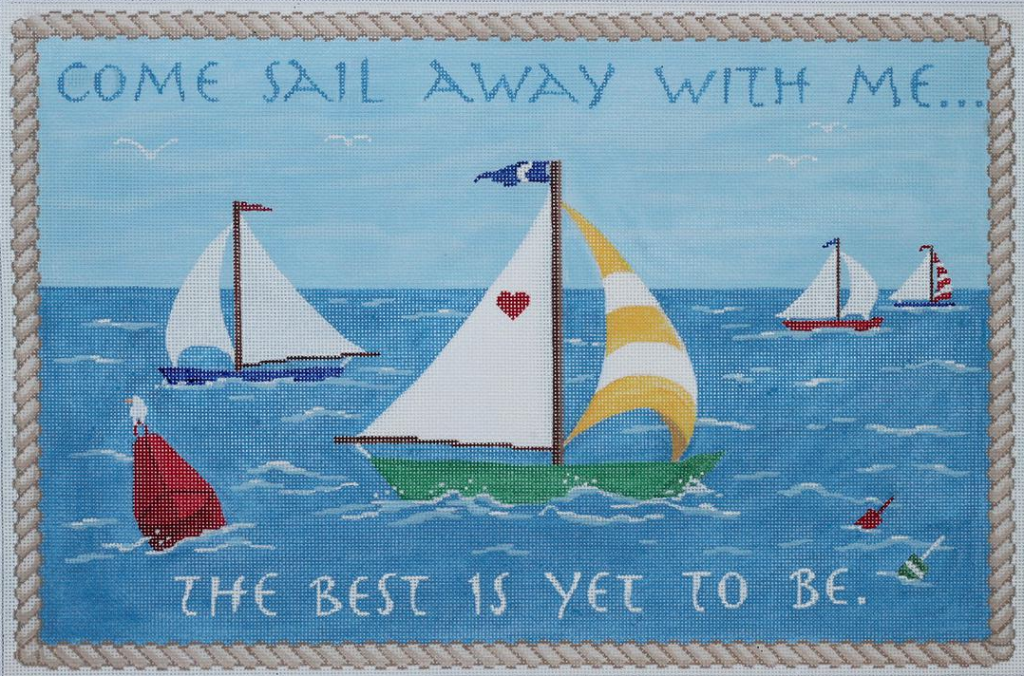 This piece by Kate Dickerson is one of my absolute favorites. It's a larger canvas… so definitely an undertaking. It reads "Come Sail Away with me… The best is yet to be!" Such a dear message, I think!
Be on the look out for more Stitch Style Gift Guides coming soon! Subscribe in the box on the right side of the page to make sure you don't miss a thing!
Facebook – Instagram – Pinterest – Bloglovin' – Twitter