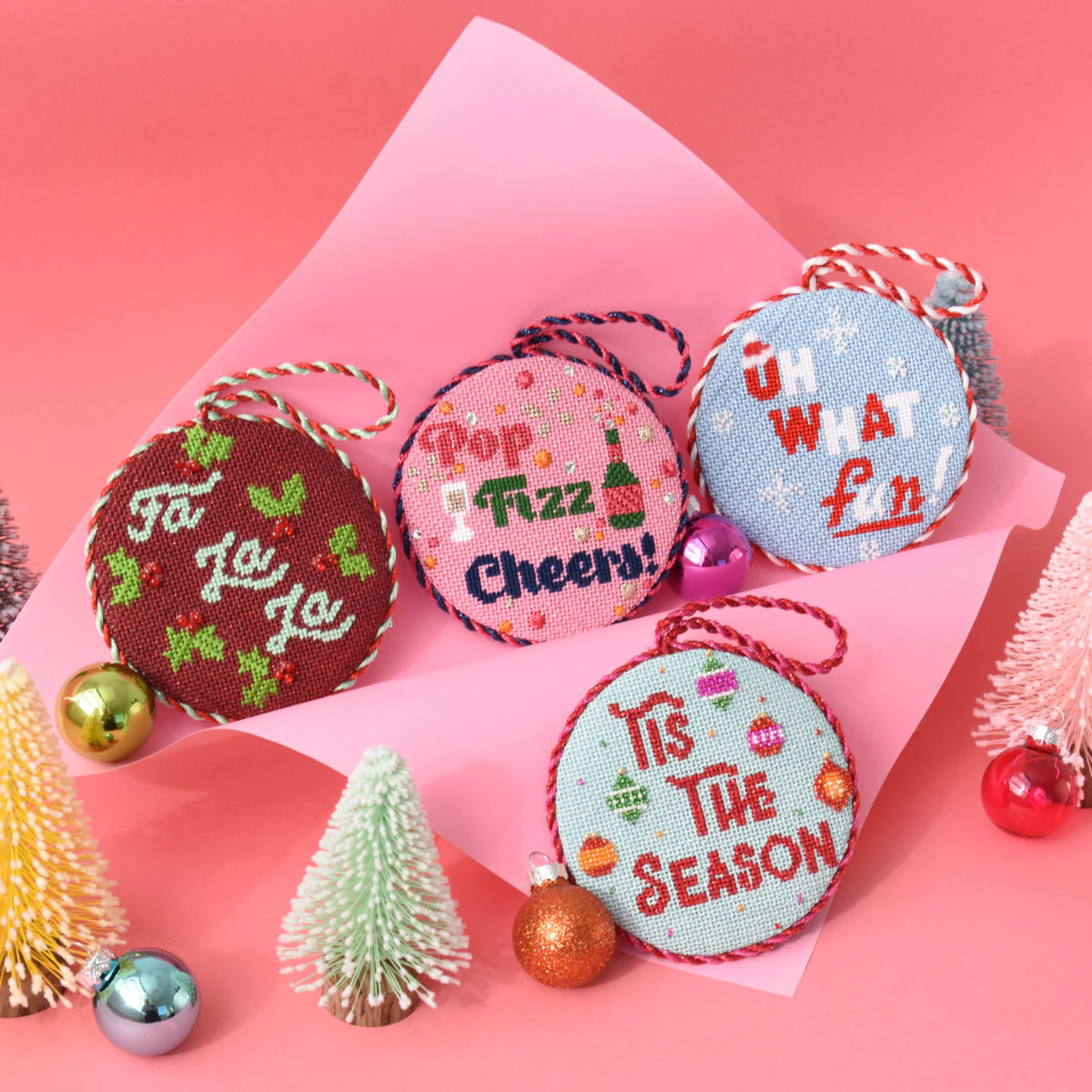 Hi everyone! I can't believe it is already February! Where is the time going. We are definitely counting down the days until the wedding at this point. April can't come soon enough! Today on the blog I wanted to share our new seasons greetings rounds.
I just love when I have the opportunity to help collaborate on a new kit design. Katie- the artist behind Burnett & Bradley- is so conscientious about painting a canvas to make sure that it is easy to stitch. We love to brainstorm and start thinking about how to bring the canvas to life- before she even starts painting.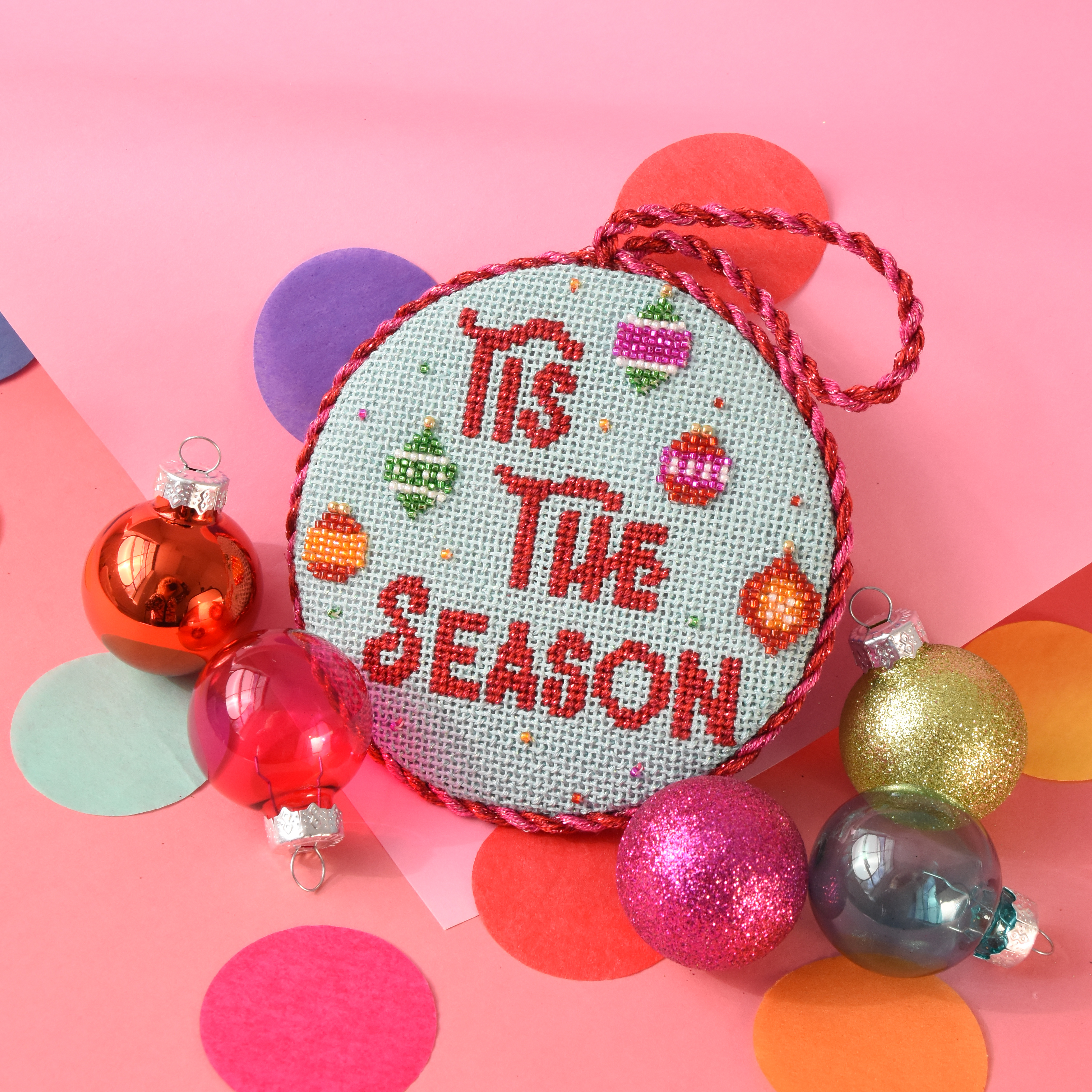 In terms of design, I think these are my favorite rounds we have ever done. I love the color palate and the fun, festive sayings. I think Oh What Fun! might be my favorite. That santa hat is too cute!

We really wanted to paint something fun for New Years- since there are so few designs out there. The hot fix crystals really add something special to the Pop Fizz Cheers design!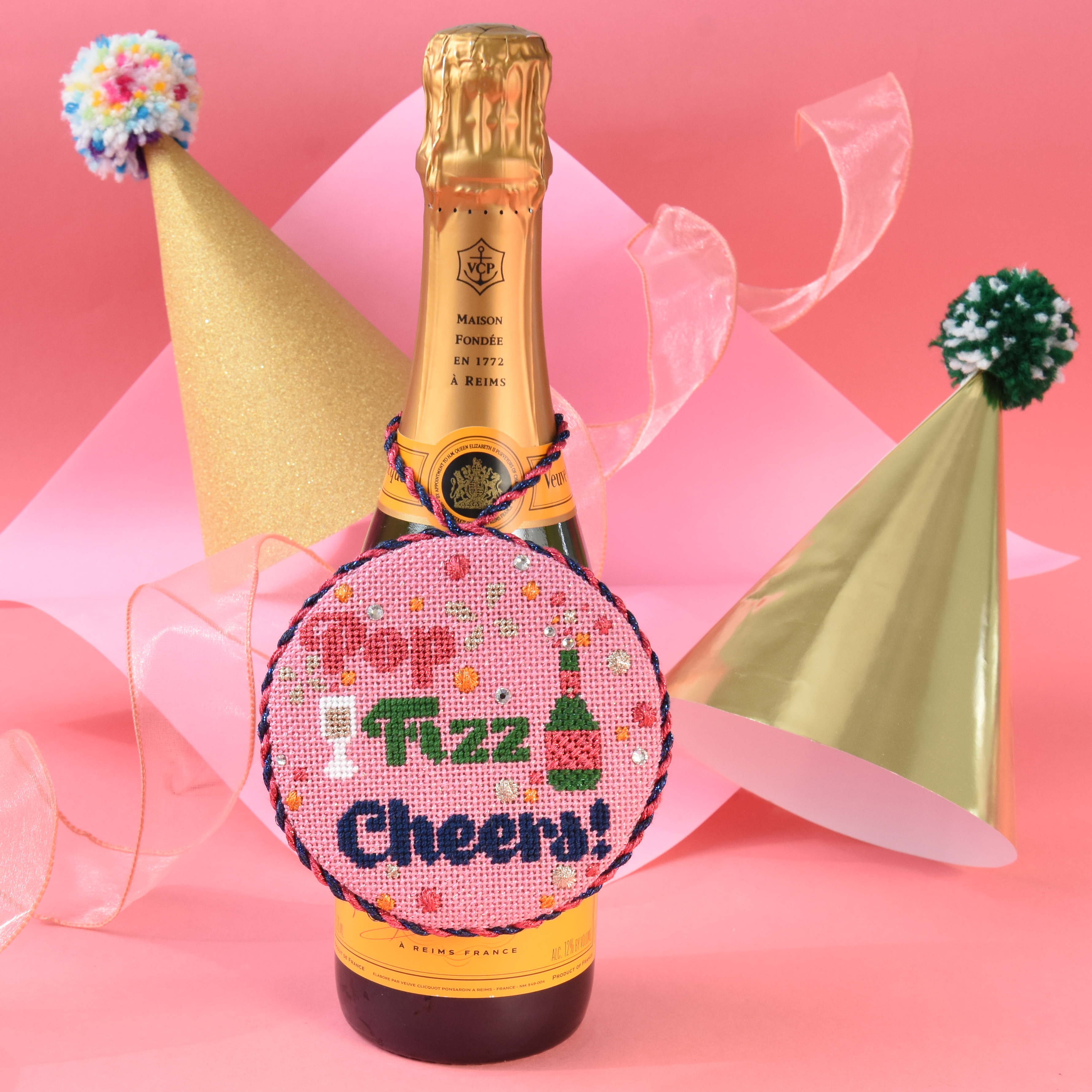 The rounds can be purchased individually or as a group of four (for the best price!) 4 canvases, threads, stitch guides and a vinyl bag can be purchased for only $275. They also come with an online class that never expires!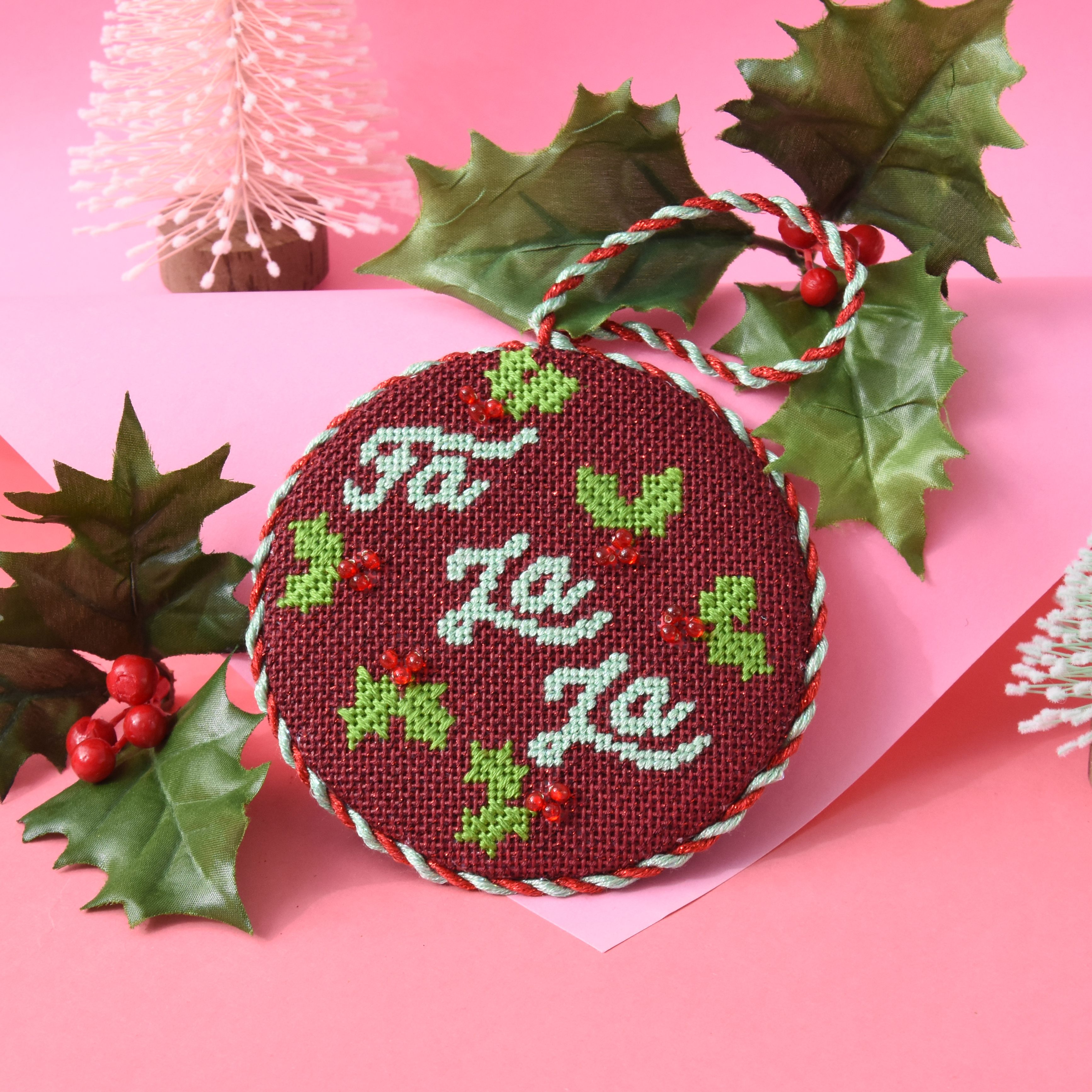 I know you all will love stitching these Seasons Greetings Rounds every bit as much as I did!