Good morning everyone! Happy Tuesday! I'm so excited  to share with you all that I will be teaching one of my all time favorite pieces at Needlepoint.Com this summer. The upcoming class is Peter Ashe's "To The Shore." Class will be held on June 15th from 10-3 pm. Lunch will be provided, since it's an all day affair.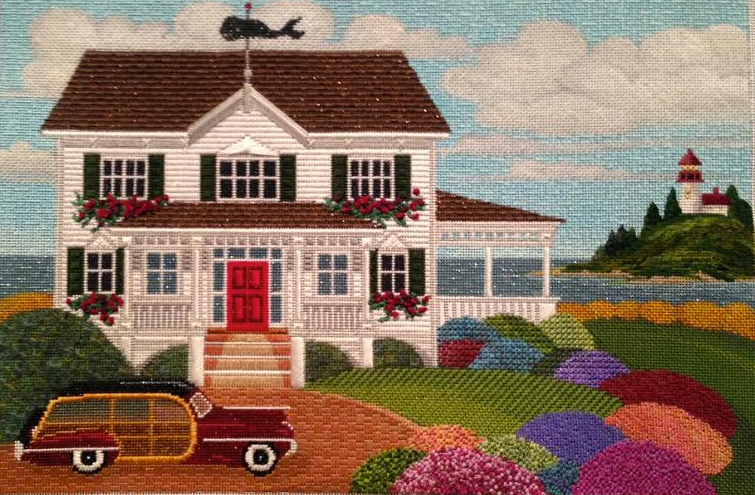 This is a great opportunity to get comfortable working with open stitches, different French Knot techniques, overdyed threads, and much, much more! There really is a ton of different techniques and to learn.
I always joke that this is the house I want to move into when I "grow up."
It's just so gorgeous!
The total cost for canvas, thread pack, stitch guide and instruction is $475.
Call the shop at 919-828-5538 for more information.
Space is limited, and spots are filling up quickly. I hope to see you all there!