Good morning everyone!
I'm so excited to finally share the latest big pieces I've been working on recently! It has been so difficult to keep these guys a secret, leading up to Market. The moment I saw the newly designed Kirk & Bradley Hot Air Balloons, I knew that I had to stitch them.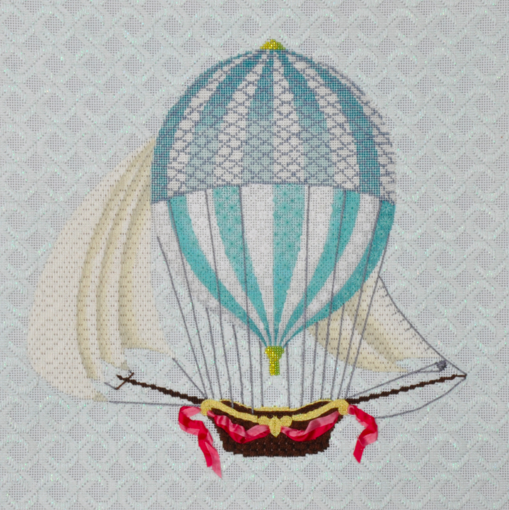 I love the vintage look of them, and the soft pastel colors. The big open spaces left lots of room for fun stitches. Plus I got to use some ribbons- which are absolutely one of my favorite materials to work with! How gorgeous would the two of them look framed, hanging as a pair in a dining room?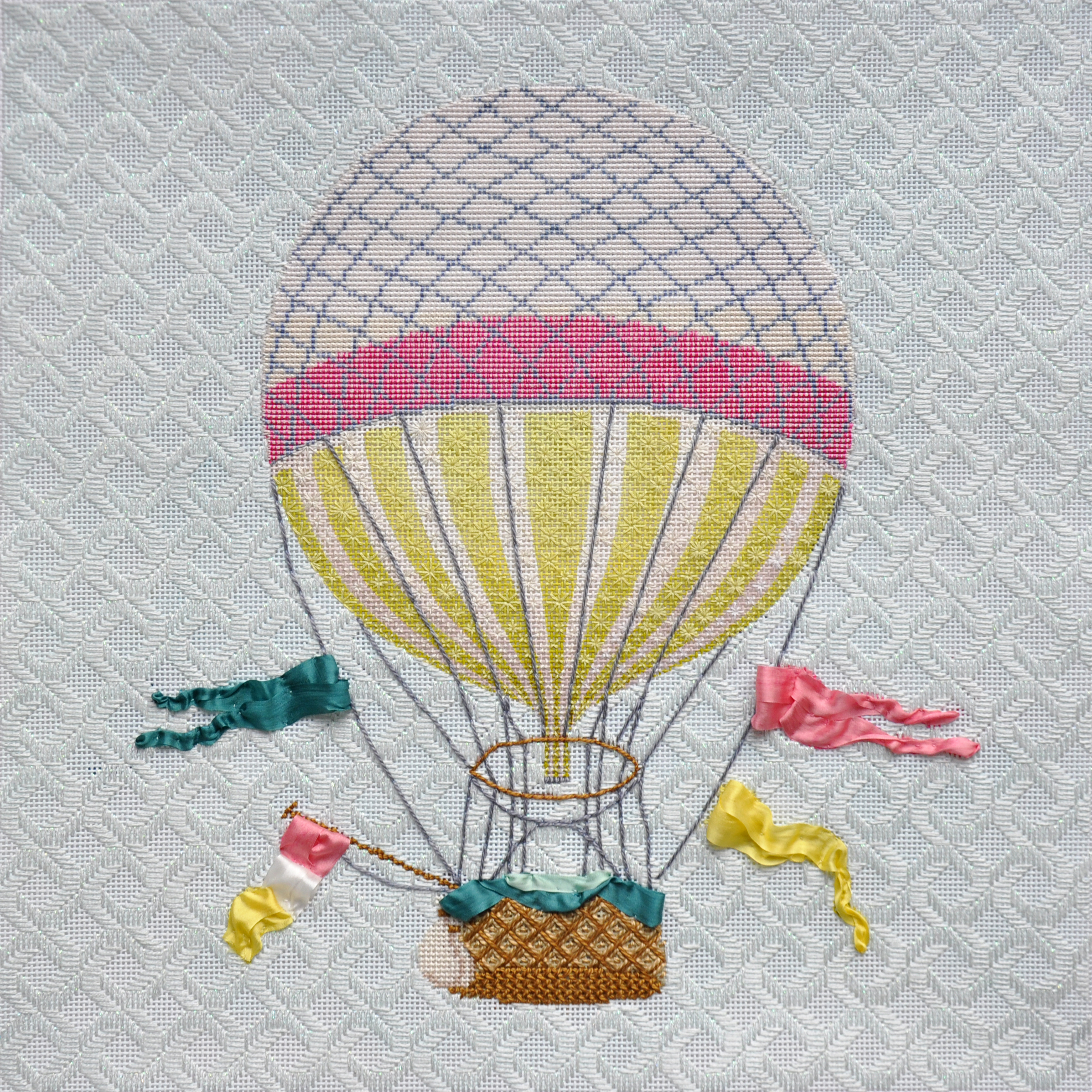 I will be teaching them both on Saturday March 12th from 9-2pm in Raleigh, NC as part of the Needlepoint.com A La Carte Retreat. You can chose from four different large balloon designs- the two single balloons you all have seen in this post, and the two multi balloons, that you can see below. I know we're going to have an amazing time in that Saturday working on these hot air balloons- I hope you all will join me!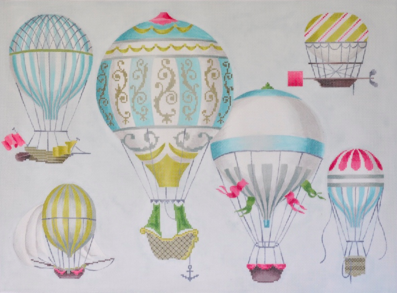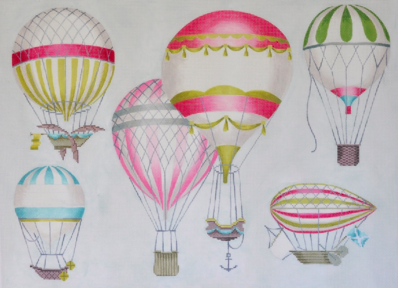 We are also offering a myriad of other classes that weekend of various sizes. You can read more about them online here! Call the shop at 919-828-5538 for more information.
For more Stitch Style fun, be sure to subscribe by email in the box on the right and follow along on Facebook, Instagram, Twitter, Bloglovin' and Pinterest !