Hi Friends! I'm sorry I've been so quiet recently! Things have been so busy around here the last few weeks, I had really fallen out of my blogging "routine." I promise there is a good reason though… but you'll have to check back on the blog soon for that announcement! 😉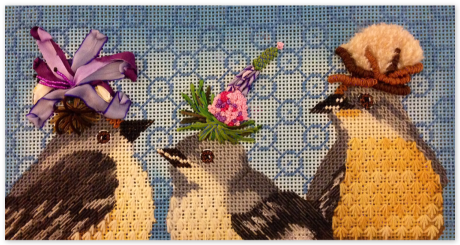 Anyways, some of you all may know that I had the pleasure of teaching my Baby Mockingbirds at Needlepoint.com in Raleigh, North Carolina yesterday. Let me tell you… I had the BEST day ever! Such a wonderful group of women had signed up for the class, and everyone was so willing and excited to learn. I am convinced this is the perfect teaching piece- there is a great sampling of skills to learn on one canvas. Plus, the piece isn't so large it's overwhelming.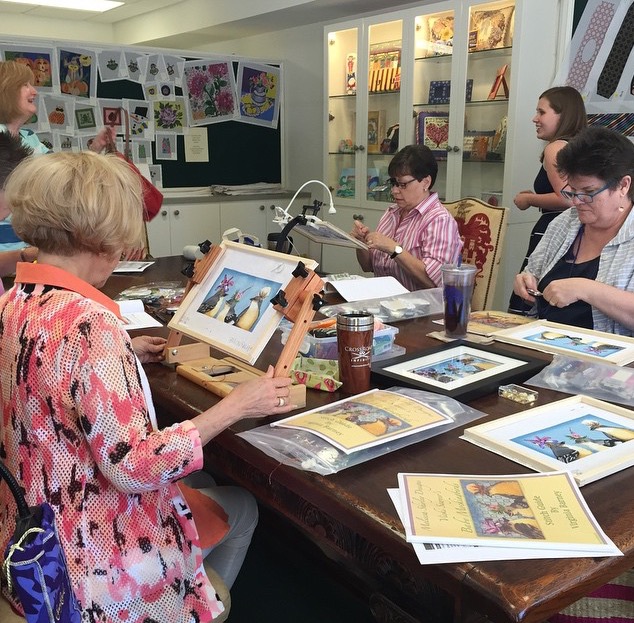 We did a refresher on Turkey Work, and everyone had fun learning lots of new ribbon techniques, different ways to use silk wrapped pearl purl and how to fake a bullion knot. I can hardly wait to come back and teach another class there soon!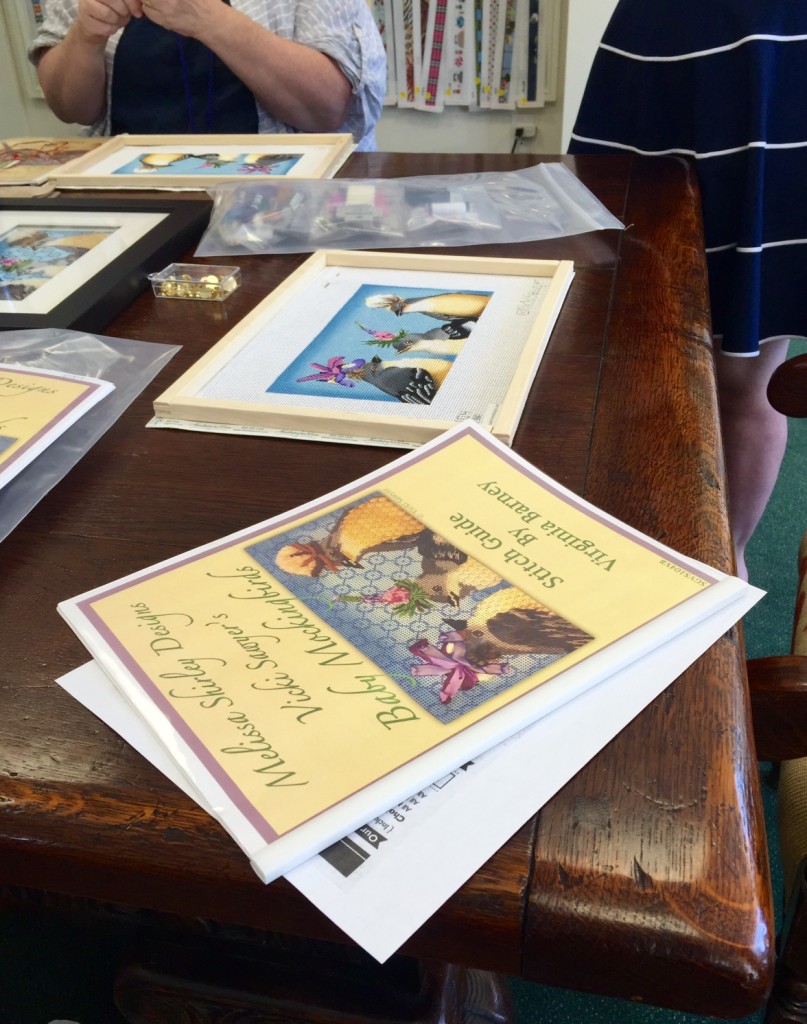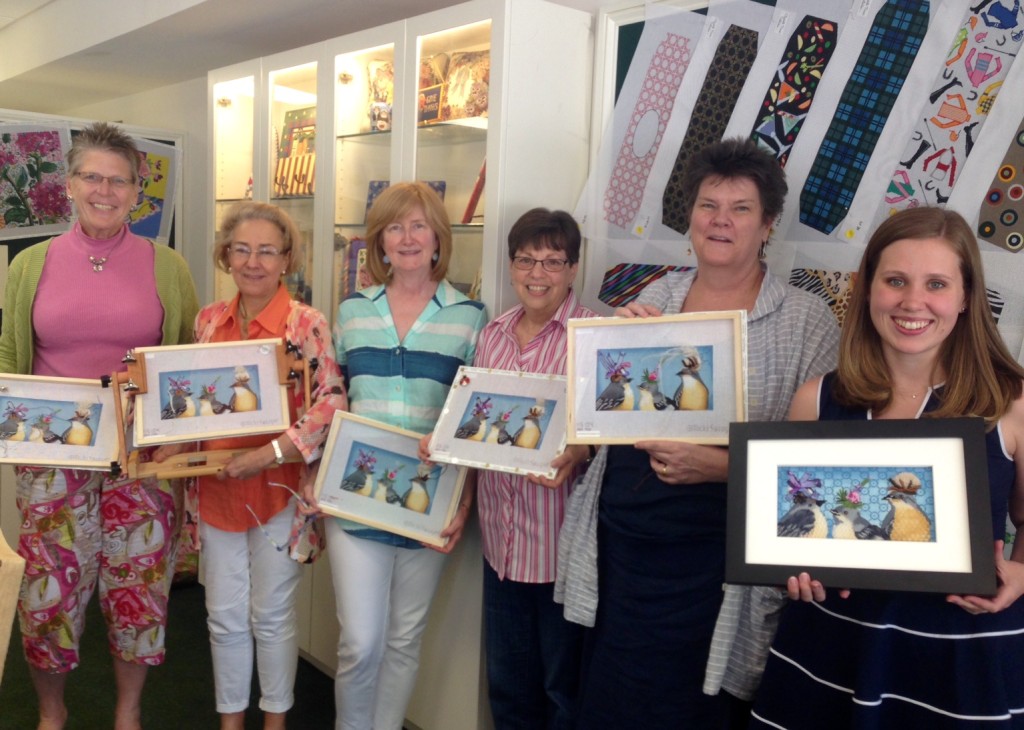 If you are interested in ordering the kit of your own, call Needlepoint.com at 919-828-5538! As far as I know, there are still a few left in stock! If you would like a copy of the stitch guide, email me at stitchstyleblog@gmail.com for more information!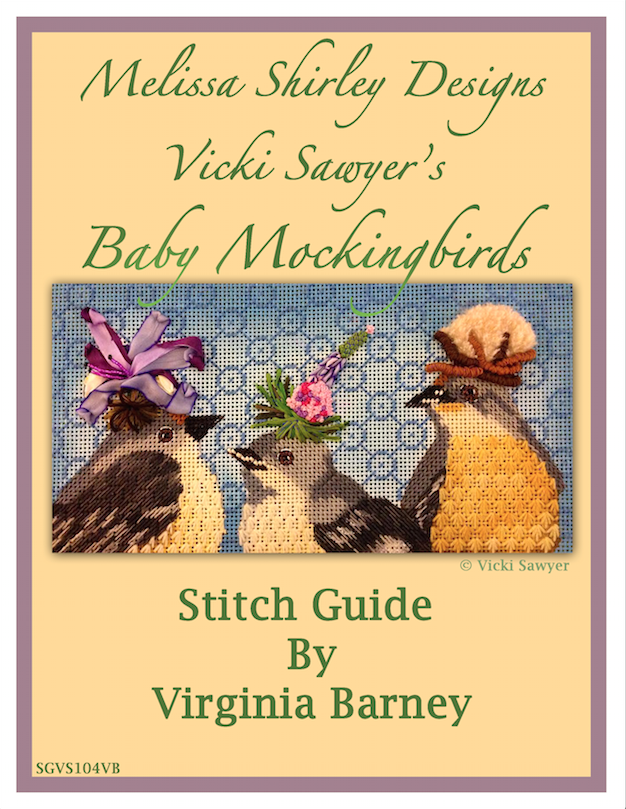 For more pictures of our fun in class, follow Needlepoint.com and Stitch Style on Instagram here and here!