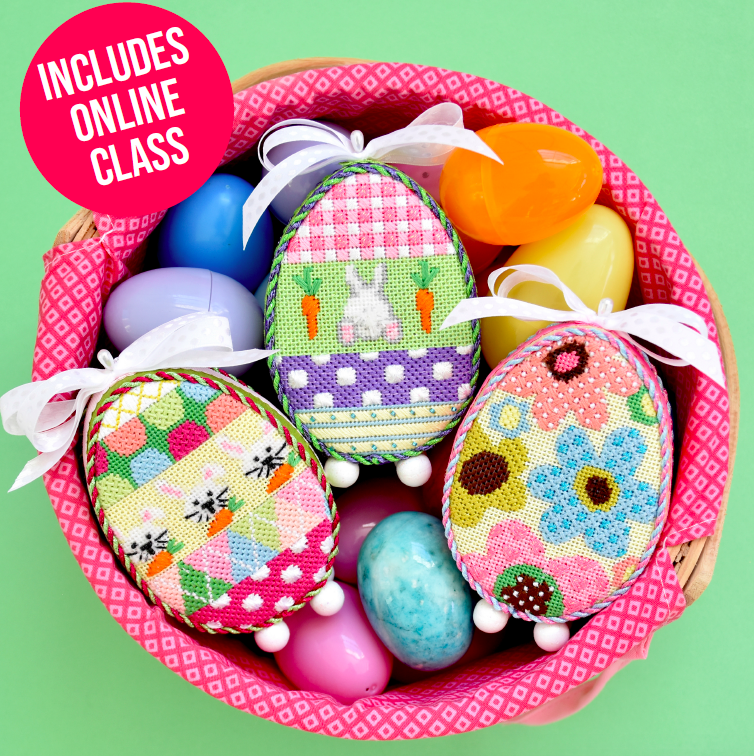 Now that we are closing in on the end of February, it is clear that spring is on it's way! While it doesn't quite feel like spring yet in Colorado, I'm excited to know that soon there will be less snow to shovel and warmer weather.
That means that Easter is headed our way soon too.
In honor of that I wanted to share with you Needlepoint.Com's "Egg-cellent" Easter club.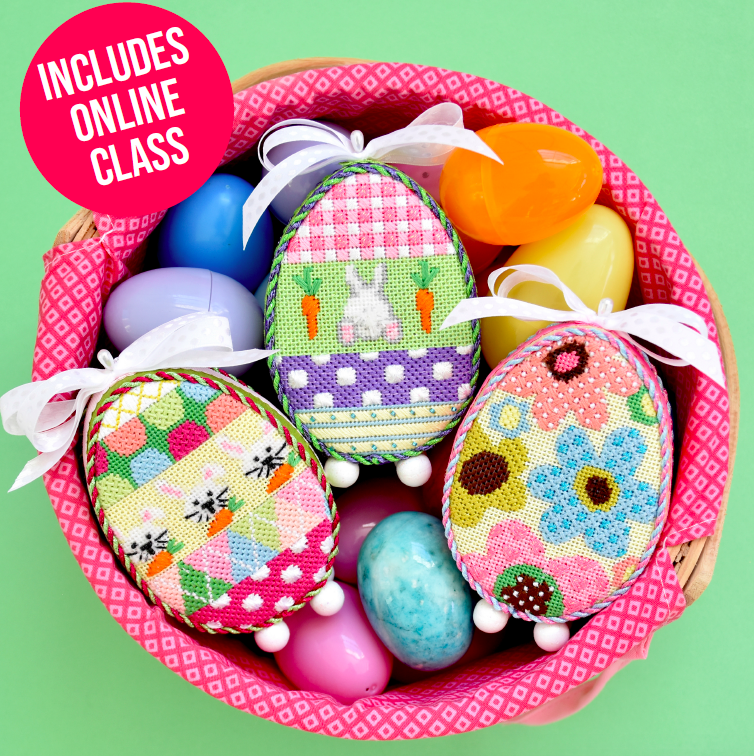 The club begins April 1, 2019 and includes three darling Easter egg canvases. Each month you will receive a beautiful hand painted canvas delivered right to your door, along with a printed stitch guide. Threads are consolidated into one package that will arrive with the first canvas. (That way you aren't getting more skeins of each color than you need!) They club also includes
I think they are so precious! And three canvases is such a manageable number to stitch for a series- any more than that and you start to loose me! Haha! They would make a darling addition to any Easter tree. They can also be finished as standups and would make the perfect centerpiece for your Easter table.
The cost for all three eggs, threads, guide and class is $220.
Sign up today to make sure you are included in our first shipment on April 1. Limited kits available.