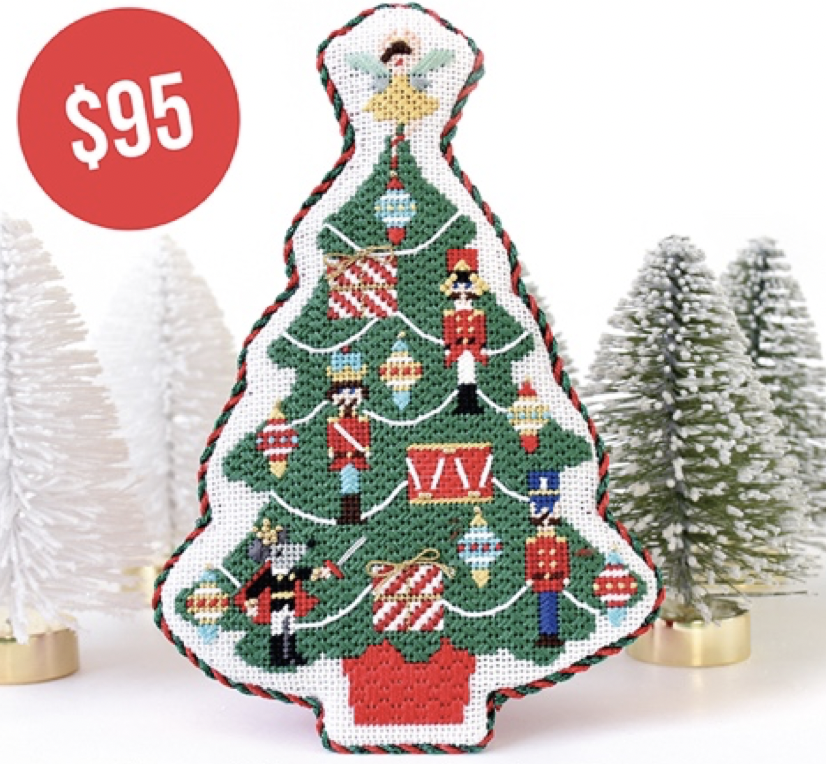 Hey friends! I'm so excited to share that I'll be back in Raleigh in May. We thought it would be so fun to have a little in store class. I'll be teaching this darling Nutcracker Christmas Tree on Saturday May 11th from 10-12. I'd love to see you there.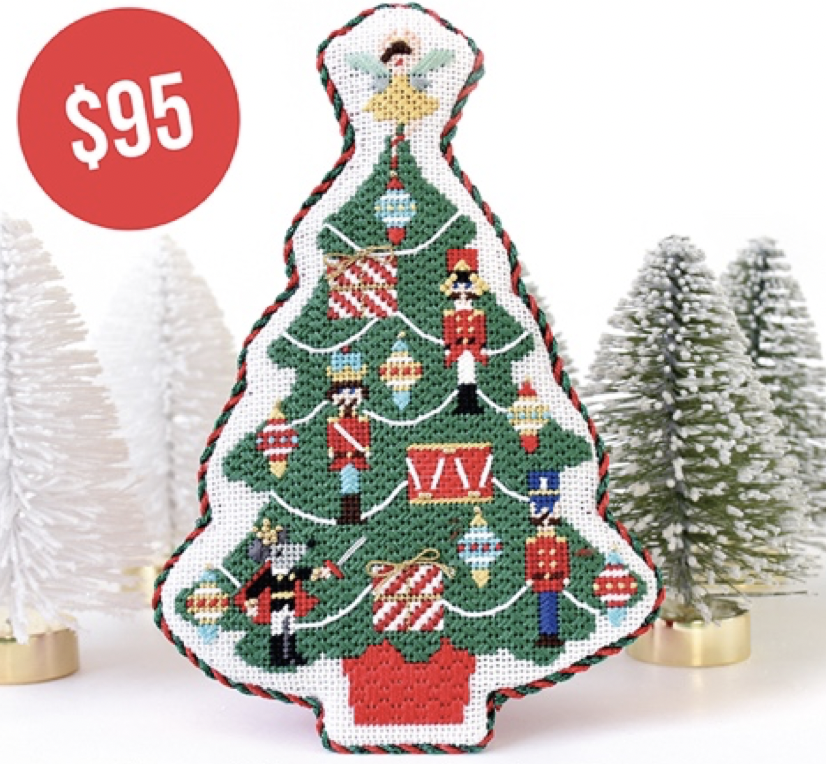 Based on the wild popularity of the Christmas Candy Tree, we decided to add on to the series. I think the Nutcracker version is every bit as cute. I've always loved the Nutcracker. I used to go see my sister dance in it every year from the time she was five. It is such a special part of our holiday season.
There are lots of fun techniques we will cover: Beading techniques, couching and lots of fun decorative stitches.  The cost of the class is $95 and includes a beautiful hand painted canvas, a specially selected thread pack and full color printed stitch guide.
Call the shop at 919-828-5538 to secure your spot today. There are only six spaces left in the class- so don't wait!
Can't join us for the class in store? Preorder the kit with an online class instead by clicking this link.