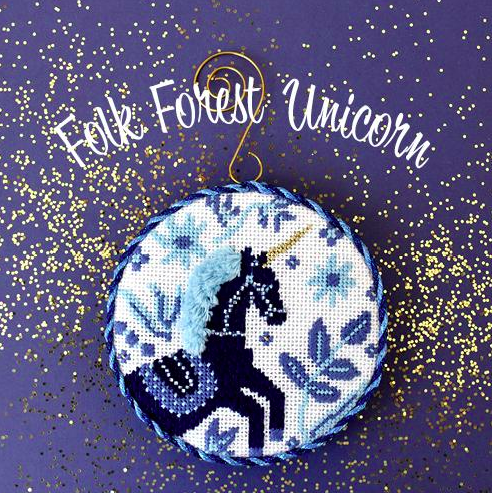 Hey everyone! Happy Wednesday. I'm packed up and headed to Florida tomorrow for the Spring Trade Show. Very excited for some warm weather and some shopping for Needlepoint.Com. It should be a great trip! I can't wait to see what all the designers have come up with that is new for the show. That's always the best part.

Before I head out I wanted to share a brand new online class and kit with you all. It's this darling Burnett and Bradley Folk Forest Unicorn. I love how whimsical the design is. It almost has a Scandinavian feel to it and the blues and purples used on the canvas are just gorgeous! I think this would make a great present for a little girl and would be every bit as cute framed as it is as an ornament.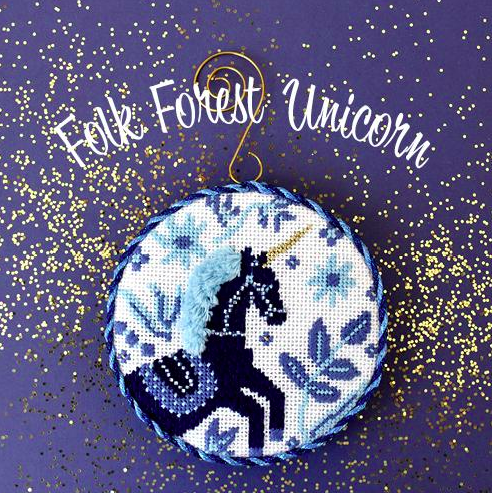 In this class you will learn eight different stitches including a little bit of beading and some Turkey Work. It's a great class for any stitcher from beginner to advanced. Our online videos break each stitch down step by step so that you can easily master them.
The kit includes a hand painted canvas, a specially selected thread pack, a full color printed stitch guide and access to our online class that never expire. Everything you need to complete the project! At $95, it's a great deal.