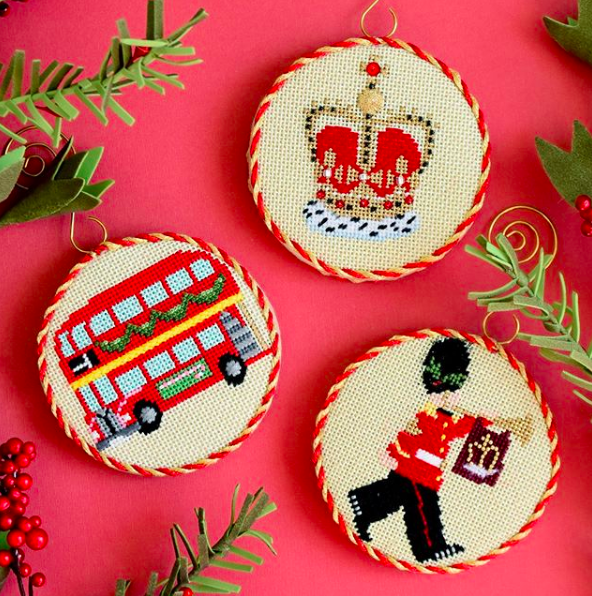 If you've been reading along for a while you may know that growing up my family and I were lucky enough to live overseas in London for seven years. I was eight years old when we moved and I remember it feeling like such a great adventure. Because we didn't know how long we would be over there for exactly, my parents took every opportunity to make sure we saw the sights. We went to British schools and spent our weekends exploring the city.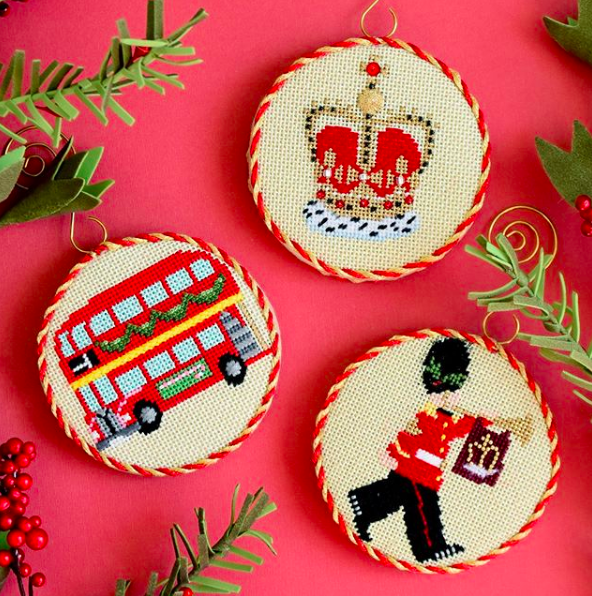 This sweet little Kirk and Bradley Christmas in London series just came out last week. I love them so much! I don't think I could possibly pick a favorite. They remind me so much of our time in England- I think I'm going to need to stitch my own set for our Christmas tree at home!
I love the way the French Knot garland on the bus turned out and the beaded candy cane is cute as can be. We added crystals and oversized beads to the crown to give it a little something extra and the Queen's guard has a fun fuzzy hat. I really like that each of the designs has a festive holiday twist.
Each kit is $85 and includes everything you will need to complete the project. Canvas, stitch guide, specially selected threads and online class that never expires.