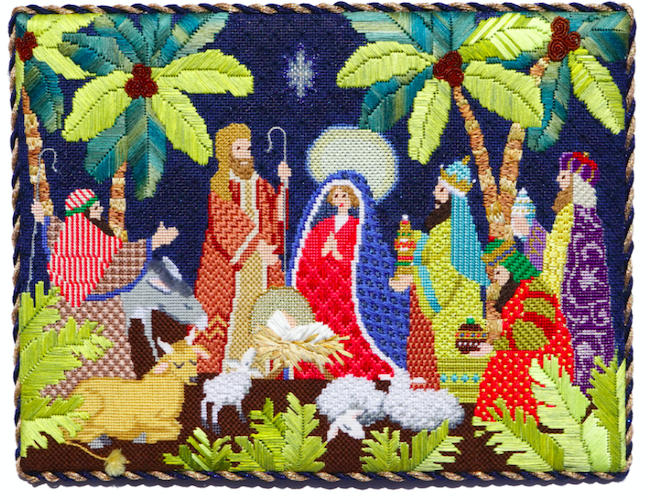 Hey everyone! Remember that gorgeous Nativity I stitched and taught at last year's retreat? Well, since we have had so many requests, it is back by popular demand! I'll be teaching it again this summer.
Class is scheduled for Wednesday July 18th Raleigh, NC. Class will be a full day, held from 10-4pm, with lunch provided. We will be working in the classroom at the Needlepoint.Com retail shop, which such a great space.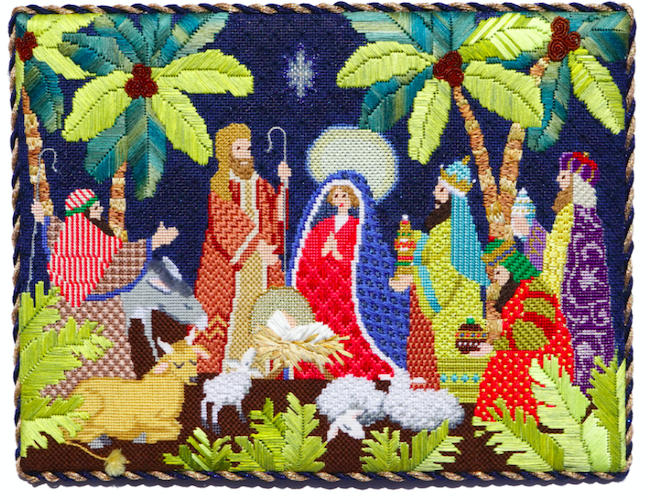 I cover lots of different techniques in the class: How to work open stitches, several beading techniques, couching, working with straw silk, French Knots, Turkey work… the list goes on and on! There is surely something for everyone.
The class fee is $575 and includes your painted canvas, all threads and beads needed, stretcher bars, a printed stitch guide, and a full day of instruction!
The date is fast approaching, so mark your calendars and sign up now!
Call the shop to reserve your space at 919-828-5538.