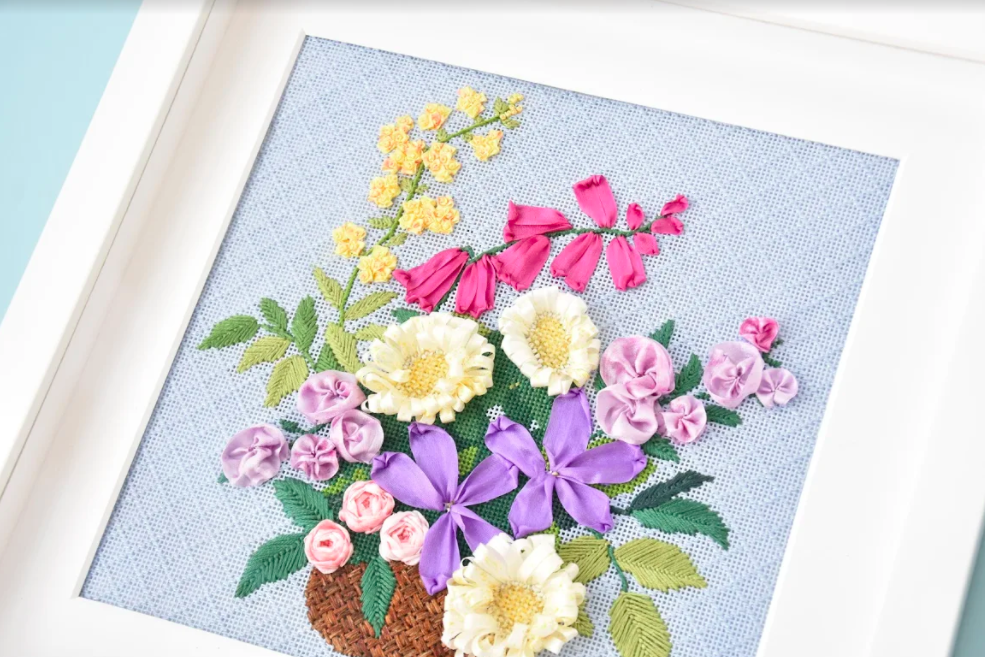 Hi everyone! It's hard to believe that we've been back from TNNA for over a month. Where did February go?! Things have been so crazy! The days are going by so quickly- I know April is going to be here before I know it. I can't believe I haven't had time to share my experience teaching Kirk & Bradley's new English Wildflower Basket at TNNA Las Vegas until now!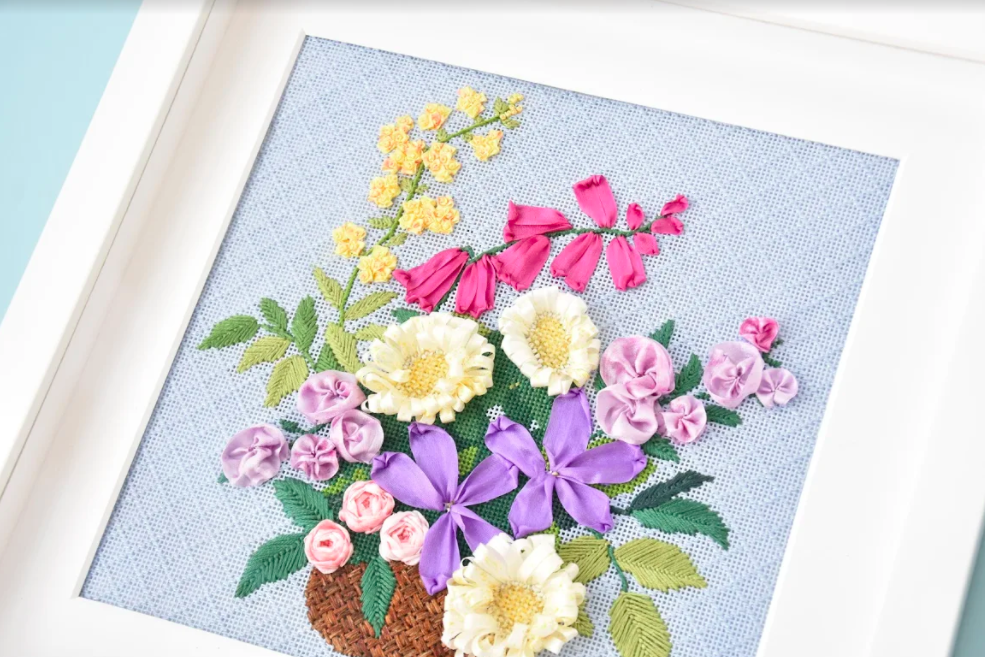 After a few days of selling for Kirk & Bradley and buying for Needlepoint.Com (the days are long but it is so, so fun!) I taught my class Sunday morning bright at early. I love having the opportunity to meet industry professionals from all over the country. And it is even more special to be able to share my love of stitching with them. I wish I could have had even more participants in my class, but due to space and time constraints it sold out!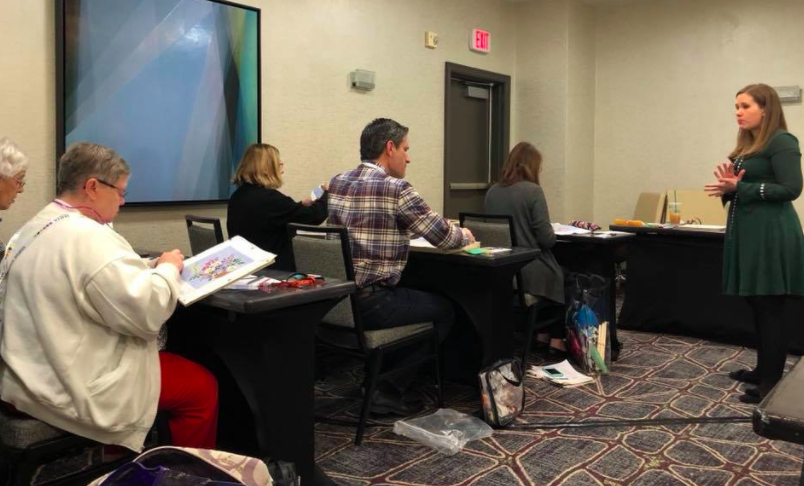 The class focused primarily on different ribbonwork techniques. I talked about securing your threads and the most efficient ways to stitch a piece. I also was able to share a bit about my process when it comes to approaching a new piece. For instance, on this canvas you would want to stitch the foliage and basket before stitching the flowers, so that you don't snag any of your ribbons. For this piece I picked a nice balanced trellis stitch for the background- I thought it felt appropriate for the setting of the canvas! No matter how proficient a stitcher you are, there is always something new and exciting to learn in a class- even if it is only a different way of thinking through things. I always pick up a few different ideas from my students too! It's definitely a two way street!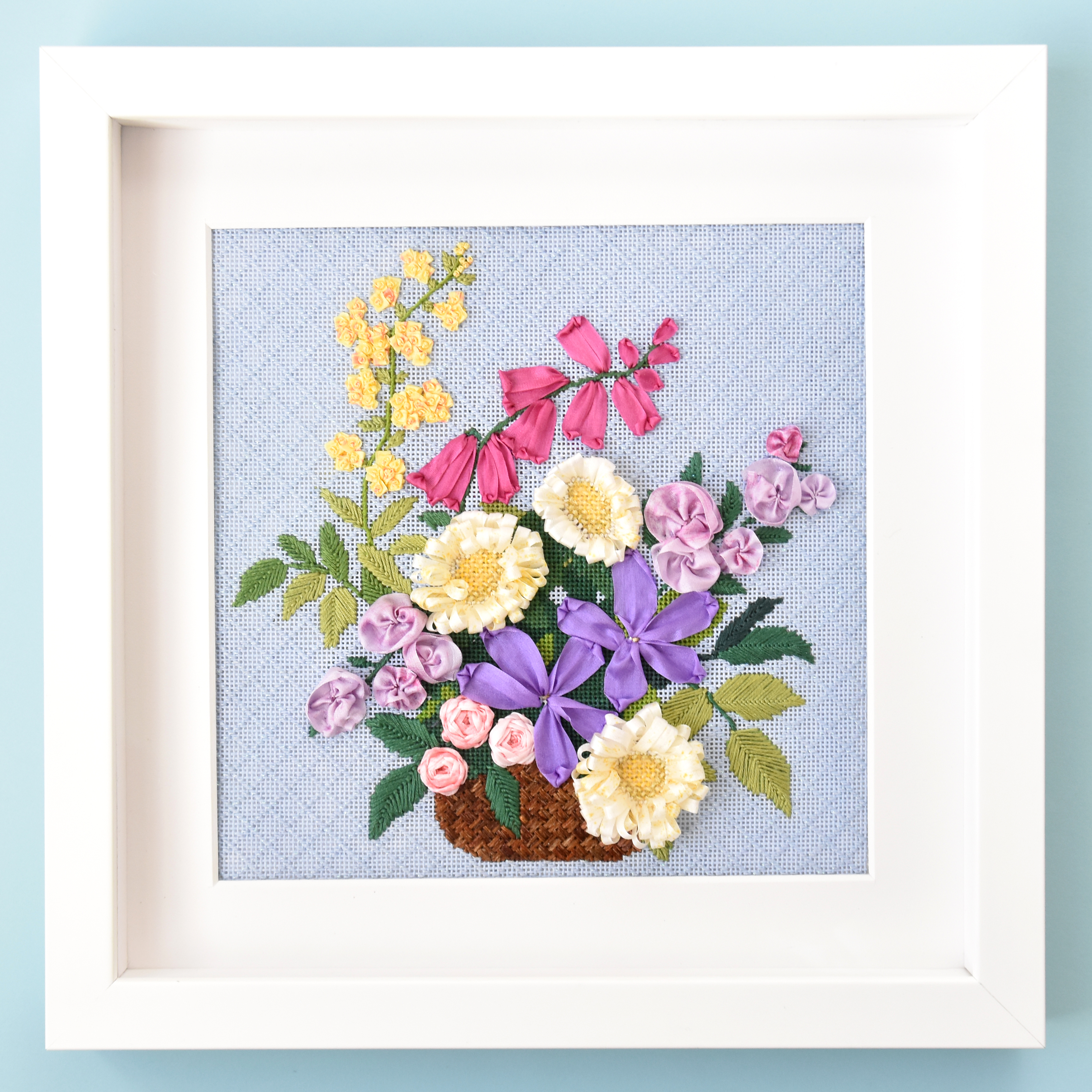 I have a few kits left in stock and available for purchase through Needlepoint.Com. Nothing in the kit is so tricky that you wouldn't be able to work through on your own at home. The kit includes the painted canvas, thread pack with ribbons, printed stitch guide and a vinyl bag. The kit is $265.
A big thank you also goes out to Rainbow Gallery, River Silks and Straw Silk for their generous thread donations, and to Kirk & Bradley for sponsoring the class!