Hey everyone! Happy Saturday! Today on Stitch Style, I wanted to share the new online technique class that I've written for Needlepoint.Com: Tricky Stitches!
Tricky Stitches is a class that aims to teach stitches that are "tricky" to learn from just looking at a 2D diagram. Examples of stitches in this class include Ridged Spider Web, Buttonhole Stitch, Fly Stitch and more. Things that really benefit from video instruction and visual aid. It also teaches you where to use them on your canvas and what threads work best for each stitch. Really handy!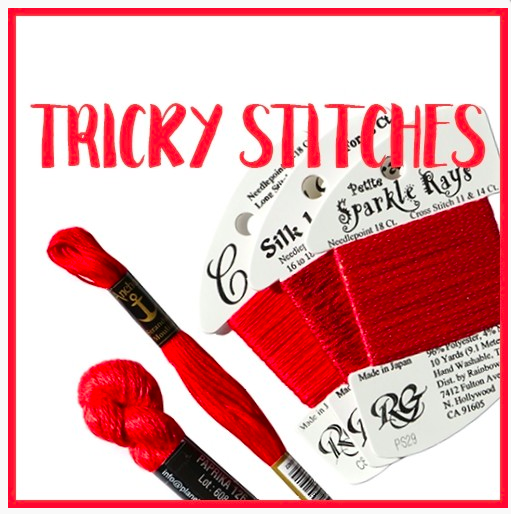 Our online classes include blank canvas, thread pack, stitch guide and online video reference through our website that never expires. You can watch the videos time and time again, and you have them as a learning resource in your Needlepoint.Com account forever!
You can shop our full list of online technique classes here:
Tricky Stitches
Santa's Beard
Just Bead It
Frosty Stitches for Snow
Turkey Work Workshop
Lots of Knots
Openwork Background
Haunted Halloween Stitches
Perfectly Tailored Stitches