Today on the blog I'm sharing the perfect self finishing Christmas gift! We happen to have the Point2Pointe Trunk Show in stock right now at Needlepoint.Com and all items are 20% off. There are so many fun self finishing pieces to choose from. Everything from wine stoppers, to cufflinks, to keychains and wine tags and cuff bracelets.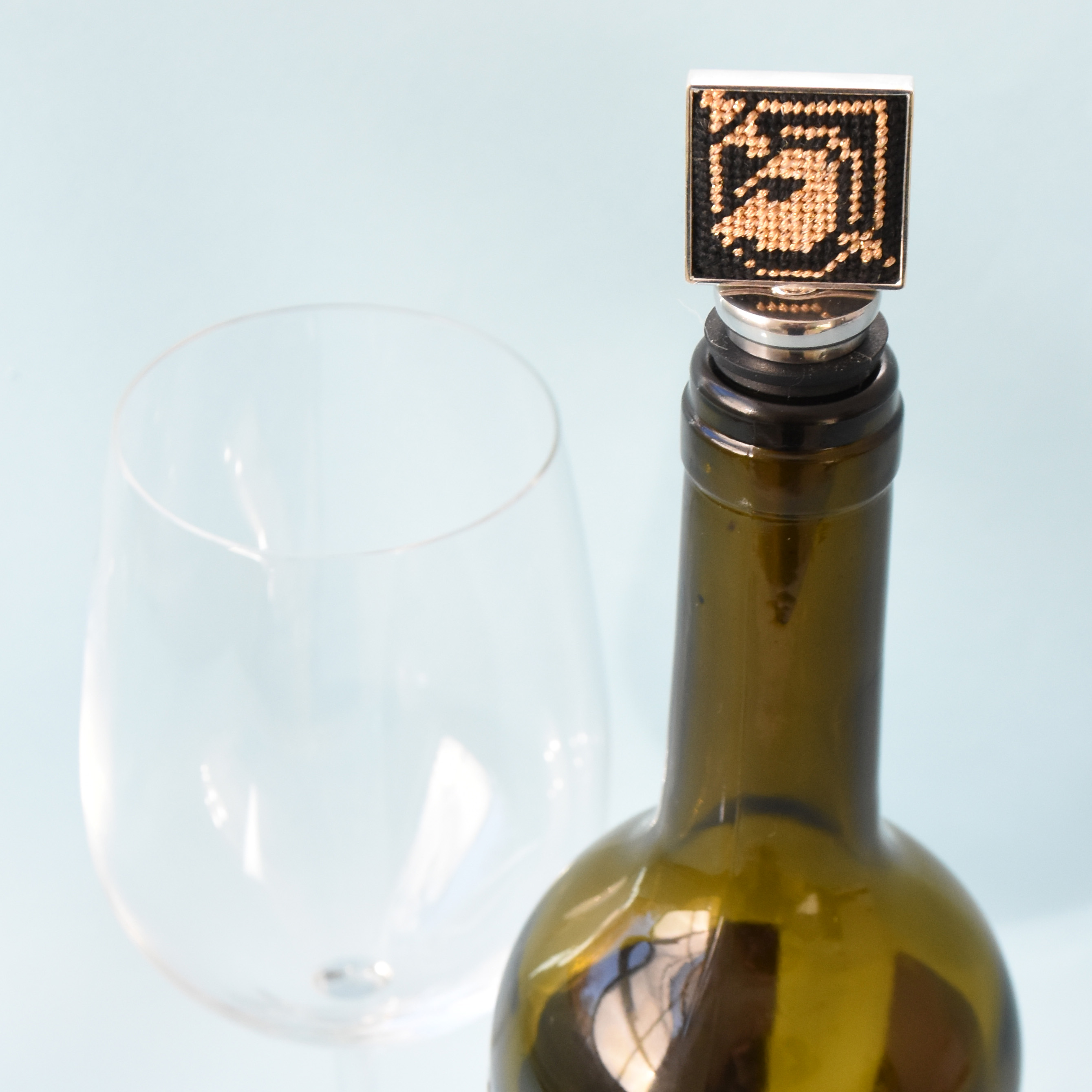 I looked through the Trunk Show and picked out this cute little wine stopper for James. It's the West Point mascot. They have tons of other school emblems too! You can shop them all here online. I think the entire piece literally look me 15 minutes to stitch- so you could easily knock out one or two in an evening. Personally I really like the cufflinks… my dad and brother might each be getting a set in their Christmas stockings…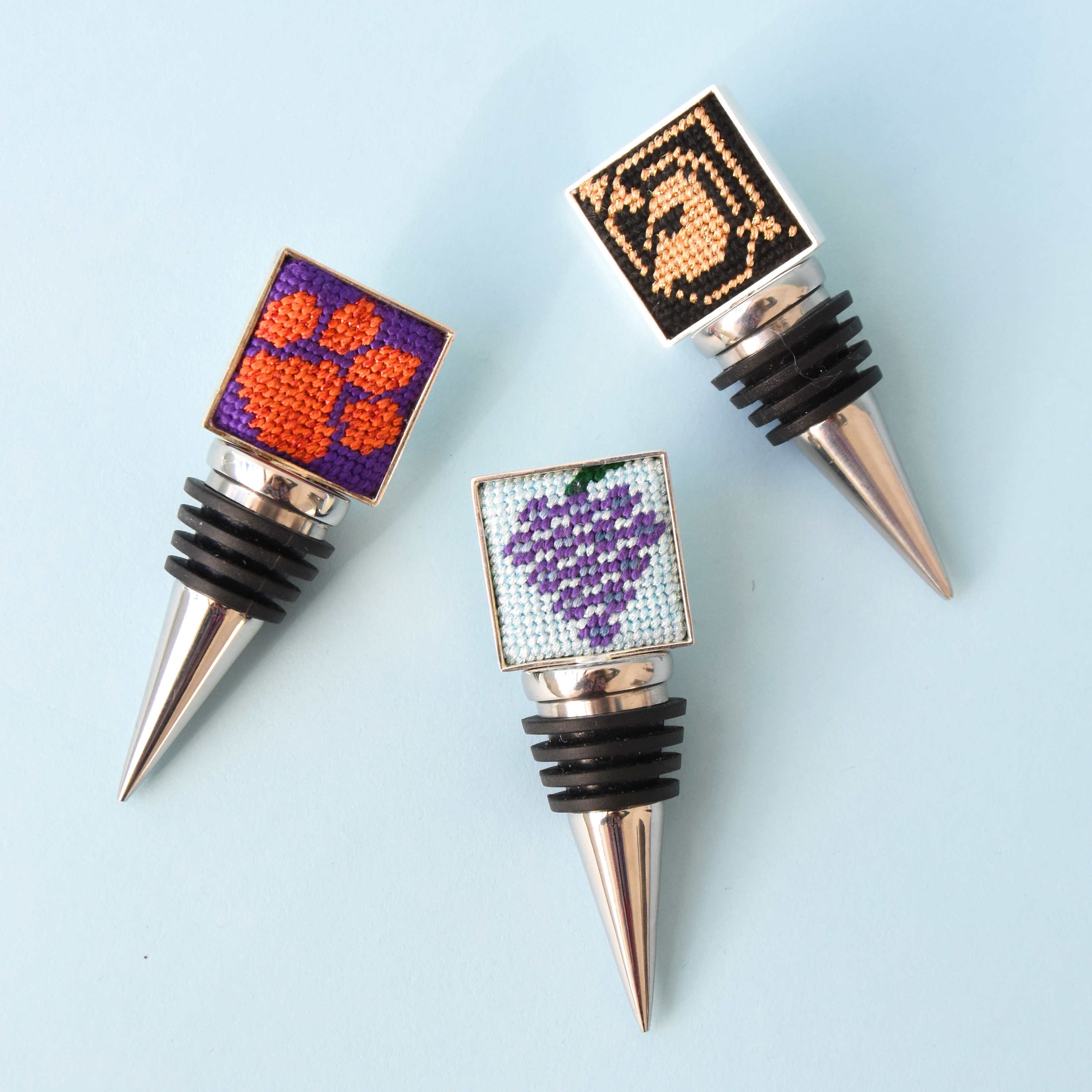 Initially I was worried about having to finish the piece myself, but honestly, the whole process couldn't have been easier. They have step by step instructional videos on their website, that are so simple to follow! You can find them online here.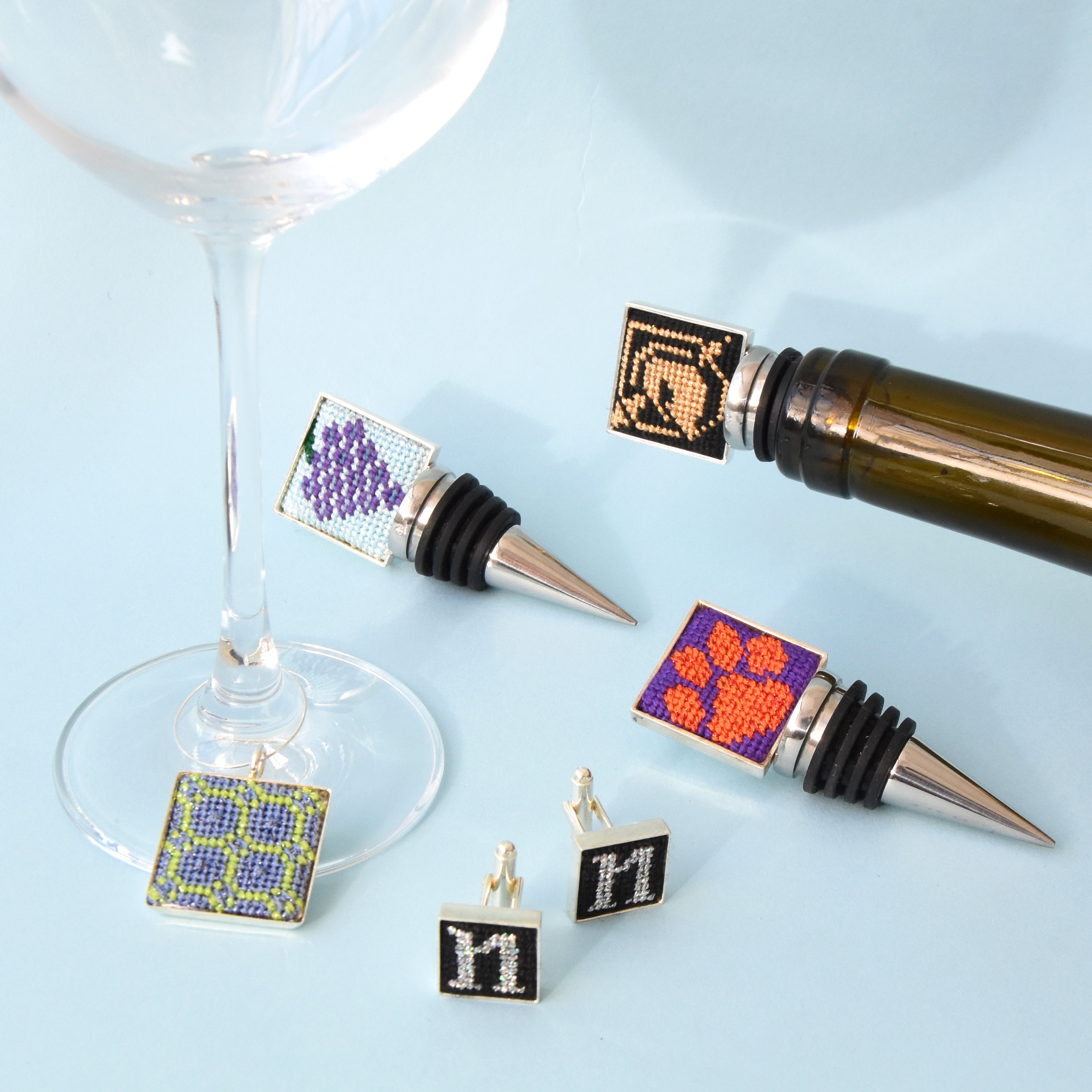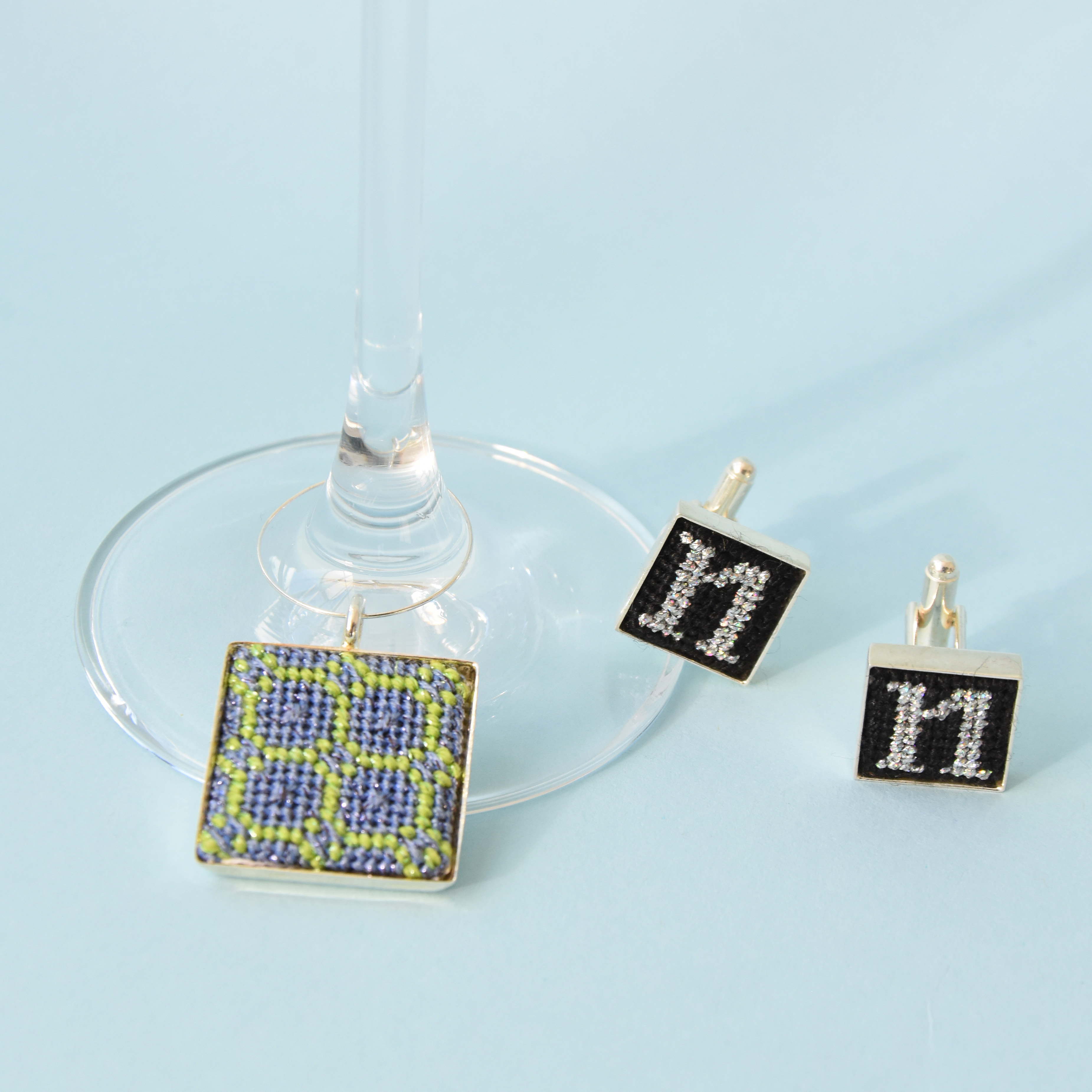 Turns out, even though the deadlines have passed,  it's not too late to stitch something to give away as a Christmas present!