Hi there everyone! With Halloween right around the corner, it is officially pumpkin season. They seem to be everywhere you look… from Starbucks drinks to just about everything in the grocery store, it's impossible to miss this time of year.
Needlepoint.Com is no exception. I've been working on three new spooktacular halloween stitch guides. Two pumpkin canvases and a ghost designed by Burnett & Bradley.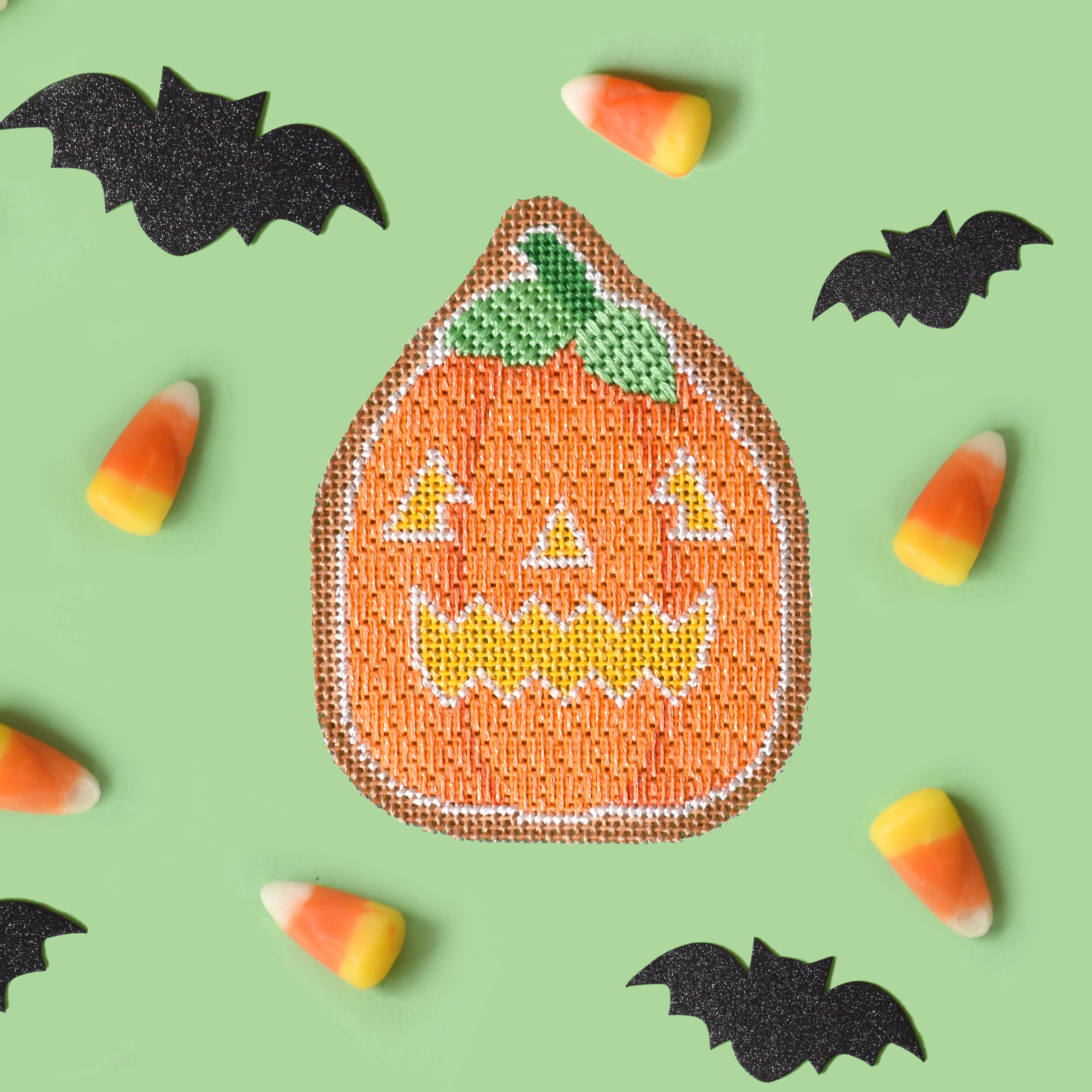 I always love to stitch in season and fall is just about my favorite time of year. These three little canvases stitched up so quickly. I like that they fall on more of the "cute" side of halloween designs rather than being spooky and menacing looking, like lots of decorations are. We currently have them all hanging from a wreath on our door in the Needlepoint.Com shop. Definitely festive and fun!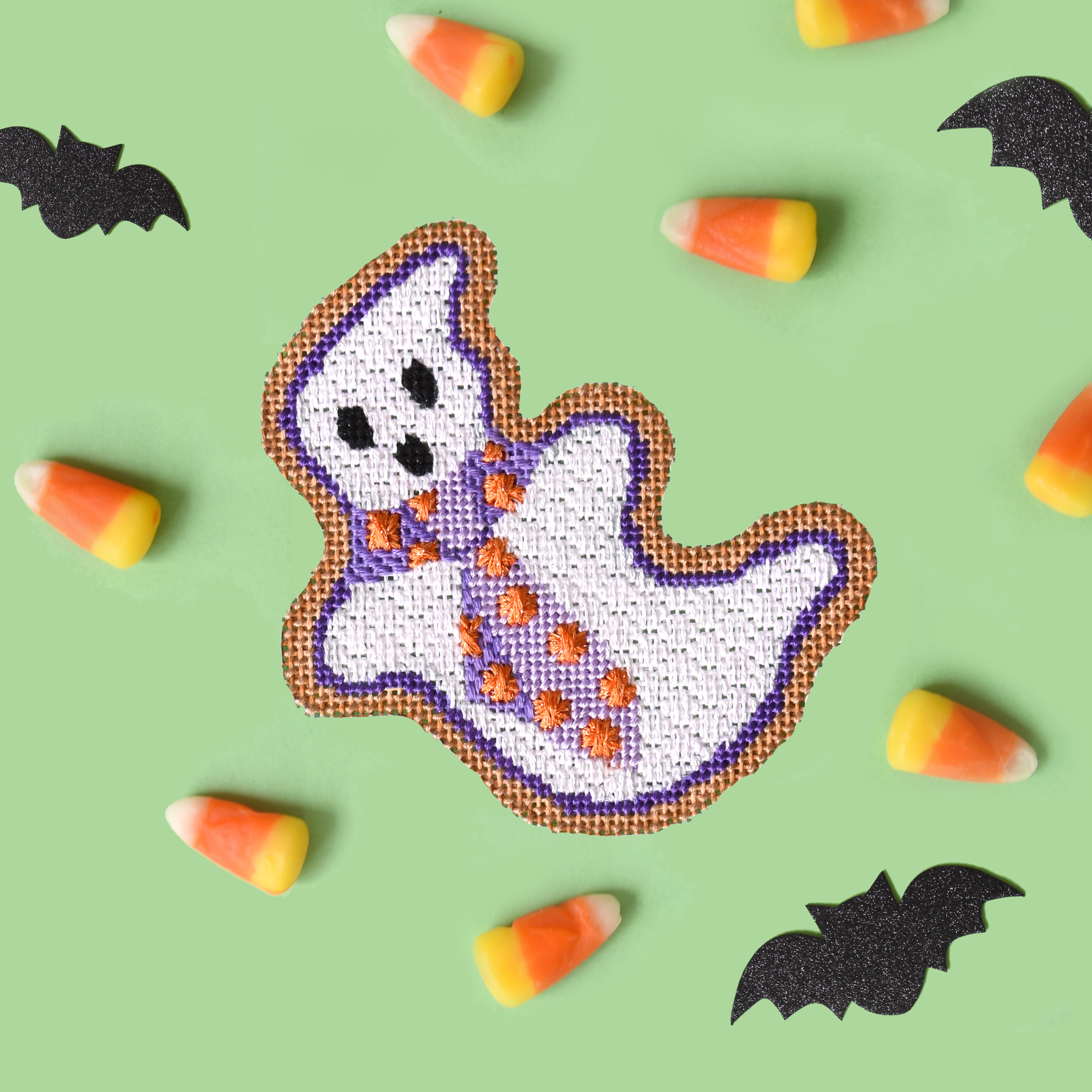 The canvases purchase includes the stitch guide. They are now available individually on our website, and are currently in stock.
Order online above or call the shop at 919-828-5538 to order them now!
For more Stitch Style fun, follow along on Instagram here.