I'm so excited to let you all know that today I'm launching a brand new online technique class with Needlepoint.Com. It's called Lots of Knots!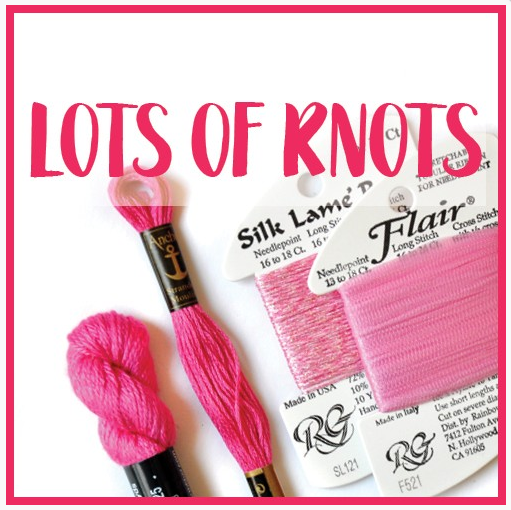 The class is designed to teach all things "knotty"- there are nine different techniques included. You'll learn everything from French Knots, French Knots on a Stick, Colonial Knots, Bullions, and their many variations. The class also teaches where and why to use different stitches, and what threads work the best for them. Knotted stitches add such fun texture to your stitching, and give an effect that you can't achieve any other way. I know you all will love it!
Class includes blank canvas, stretcher bars, lots of fun threads, a printed stitch guide and 24 hour video access to your online class! Best news of all? Buy a technique class now and you have permanent access to it in your Needlepoint.Com account– they never expire so you can use them as a reference forever and ever. How great is that?
Below you can see several of the fun stitches we cover in this class.
You won't want to miss out on this wonderful in home stitching experience!