I have been stitching away at this Kirk and Bradley Nativity just about as fast as I can to get it ready for next year's Raleigh Retreat! Since I last posted, so much has been done, so I thought I'd share a nativity stitching update with you all! I love when I get to the point with a canvas that I can finally see the finished project coming together.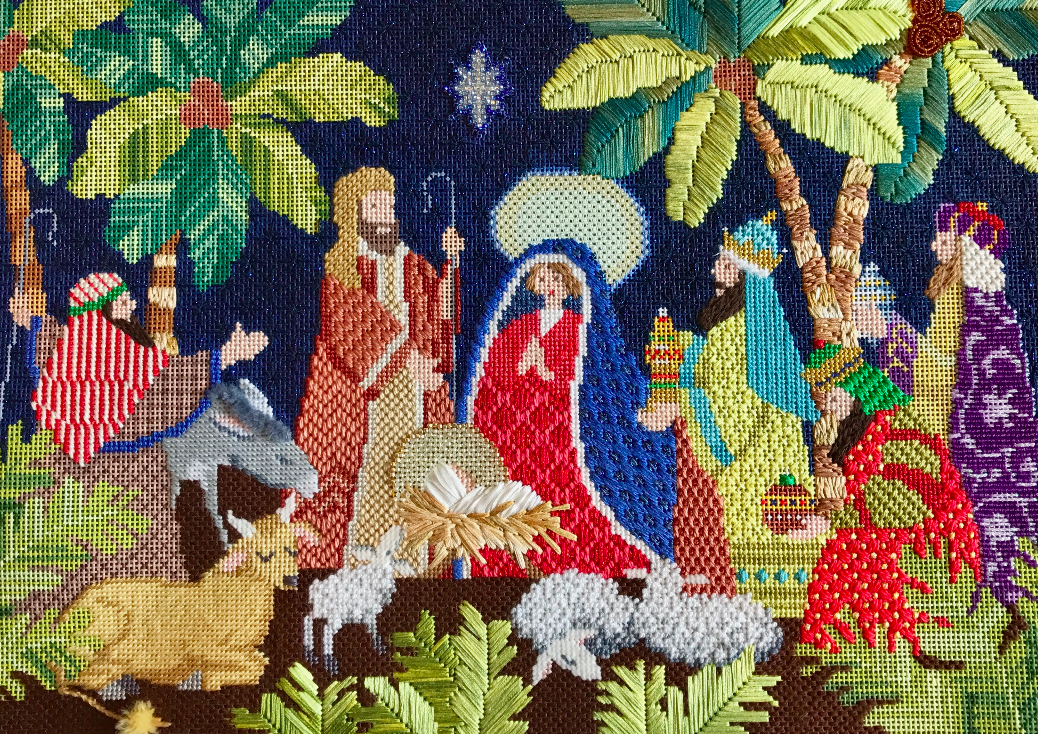 The biggest thing I've gotten done was to get a background stitch in. I was hoping to come up with something that resembles a starry night sky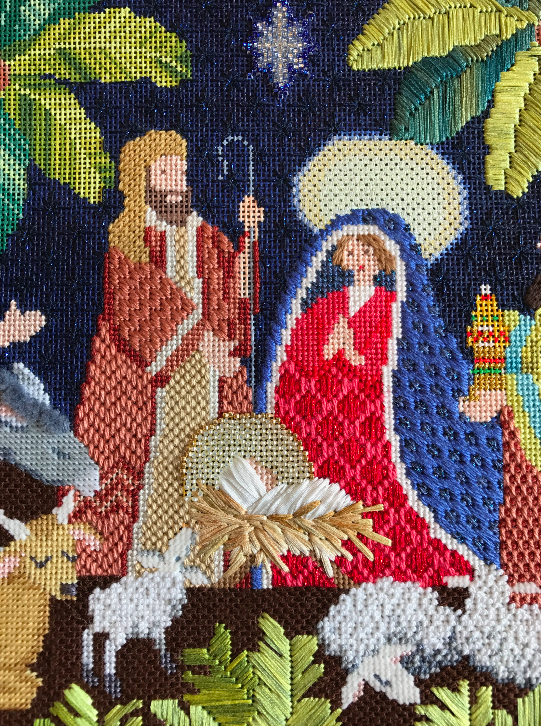 I've also almost completed the wise men and finished Baby Jesus. I just love the way he came out swaddled in ribbons!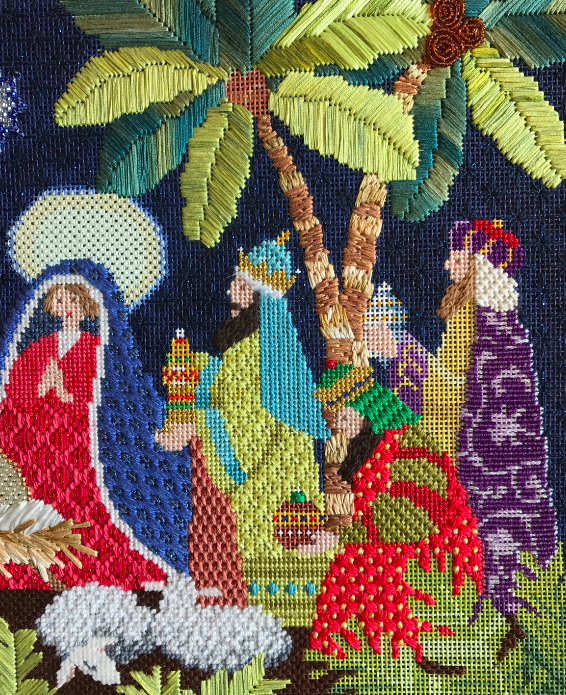 The palm trees are almost done- my favorite part is the coconuts up in the tree! This was a really fun effect to add. And I loved coming up with some fun furry textures for the animals.
I hope that you all will be able to join me in Raleigh, NC on Friday March 16th for the class! Now that I'm closer to being finished with the canvas, the class has been priced out at $525. A $100 deposit (applied to the total) will hold your spot! This includes all of the materials you need, class instruction and lunch at the Carolina Country Club. It's hard to believe that the class is already over half way full- so if you're interested don't hesitate to give us a call. More information can be found here on the website. 
919-828-5538.
If you can't join us, call and preorder your kit. There will only be a limited quantity available, so don't wait.
PS. The Meredith Collection Trunk Show is now up on the website!