With summer just around the corner, I've been thinking about travel a lot these days! While James and I are saving for our honeymoon, I'm not sure we're going to get away anywhere very far away this year- but we have been talking about spending a long weekend in Charleston or Asheville while we're only living a few hours away!
I love using needlepoint as a way to commemorate special events- especially trips. I know I've shared Kirk & Bradley's travel rounds with you all, but how about this sweet airplane by Burnett & Bradley? It's a great alternative for when there isn't a destination specific needlepoint canvas out there. If you wanted to make it more specific, you could definitely have a year or city name embroidered on the back of your ornament by your finisher.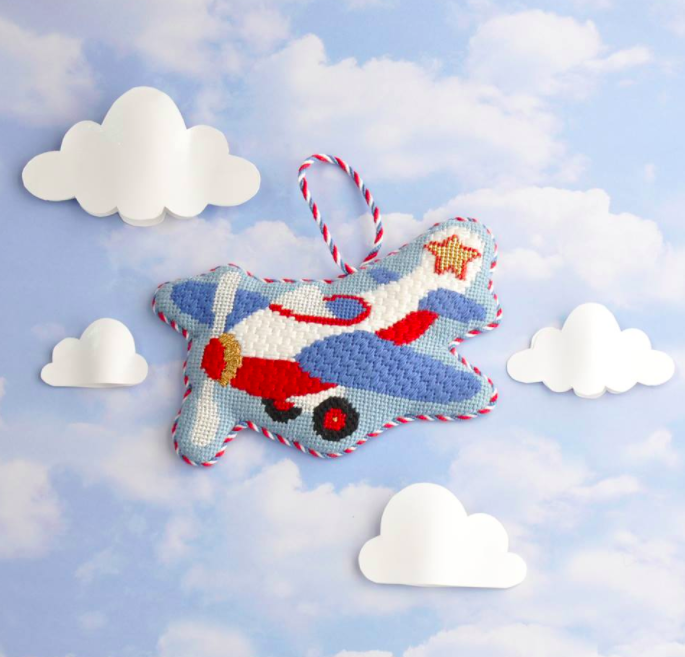 I can't take credit for stitching this one- it was done by my coworker Vicki for her little boy (who is a new addition to their family!) They love to travel, so this canvas by Burnett & Bradley is just perfect for them. I really love the way she beaded the star on the tail of the airplane-  it adds a a very fun effect!
I just finished writing up the stitch guide for this one- so it is available with your purchase from Needlepoint.Com. The canvas can be found online here!
Have a wonderful week! Happy Stitching!