Hey everyone! Sometimes you all are lucky enough to see things first here on Stitch Style. Tomorrow at Needlepoint.Com we are launching a brand new online class- our Turkey Work Workshop! 
I've found in my teaching that this is one stitch that intimidates people like crazy, when it shouldn't. In this online class, I break traditional Turkey Work down into each of its individual stages, and walk you step by step through them. Plus, there are over seven more different turkey work stitches included. Who knew there were that many ways to do tufting stitches?!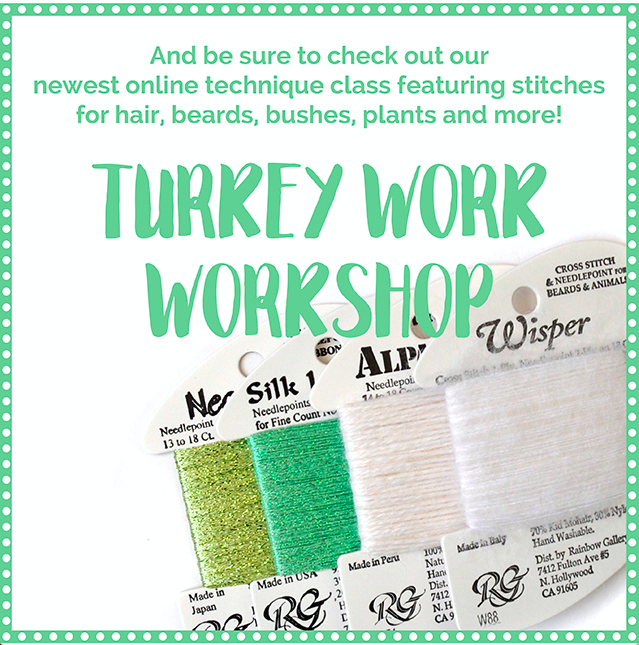 Not only do I show you how to do each of the stitches, I make tons of suggestions where they might work well. Hats, fur, feathers, tails, bows, flowers- the possibilities are endless.
Online class includes year long access to our instructional videos, a printed stitch guide, blank canvas, stretcher bars, lots of fun threads. At just $65, you won't want to miss out on this one. Only a limited number have been kitted, so be sure to order now to ensure you are included in our first shipment.
You can purchase the online class here!
Looking for other ways to improve your stitching techniques this spring? Try our other online classes like: Santa's Beards, Beading Workshop or our Frosty Stitches classes instead!