Hey everyone! Happy Wednesday! If you've been reading along for a while, you probably know that James and I got engaged right before Christmas. Naturally, I wanted to stitch something to commemorate the event. I shared a photo of our engagement ornament last night on Instagram. I'm so pleased with the way it turned out! The canvas is by Princess and Me. I made a couple of changes to the design to make it look a little bit more like us- hair color and clothing mostly! The stitch guide also called for a bright yellow background… just not my taste. I ended up swapping colors out for this light blue, which is one of my favorites. I'm planning on having December 16th (the day he proposed!) monogrammed on the back.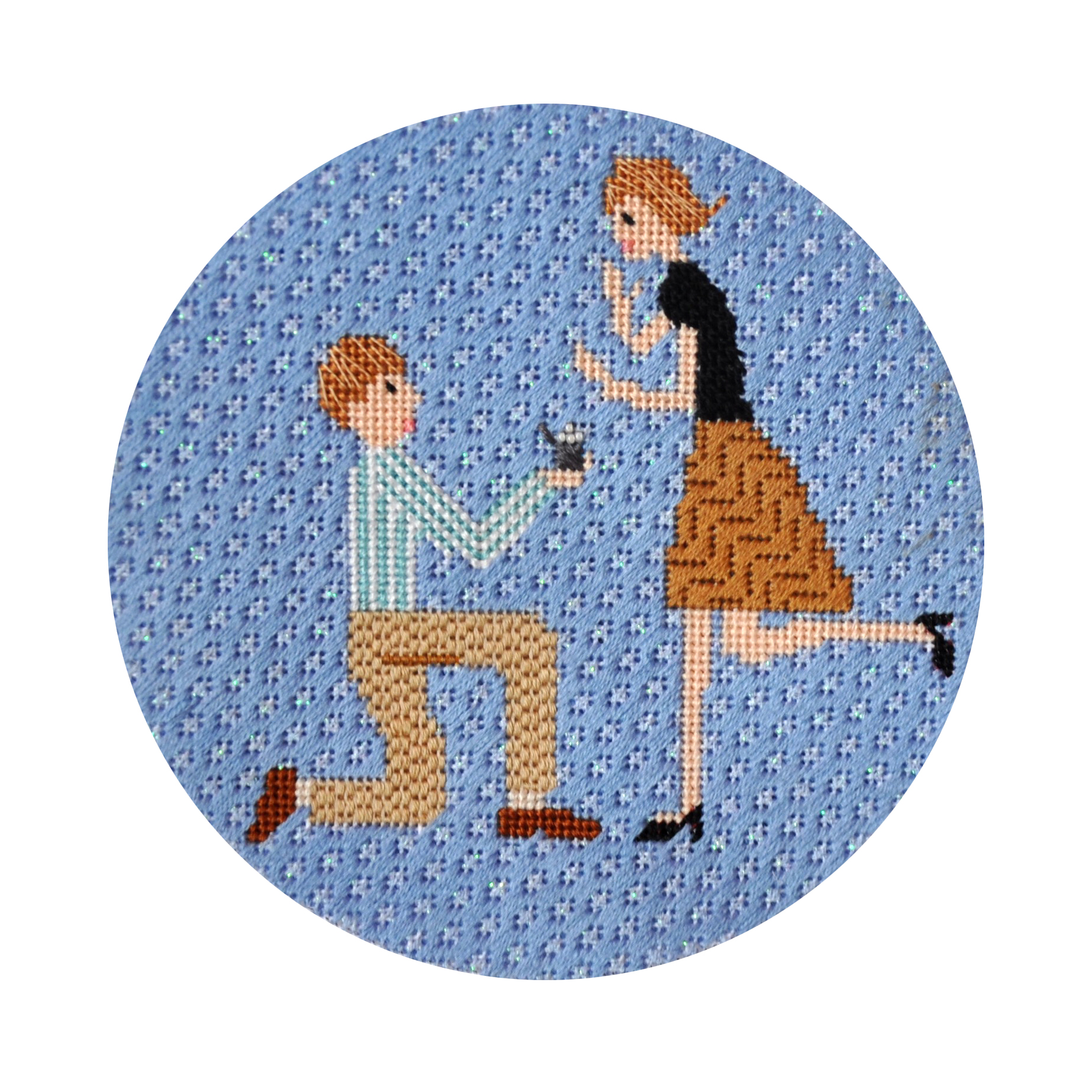 For those of you who have asked, we're having tons of fun planning for the wedding. I'm busy picking out color schemes and invites…. and James is mostly excited about all the free food tastings!
If you're looking for this canvas, you're in luck! It is currently 20% off in the Princess and Me Trunk Show at Needlepoint.Com.
You can find that canvas right here!