Day two of the retreat has come and gone! We had such a fabulous time this morning at the Carolina Country Club stitching the day away.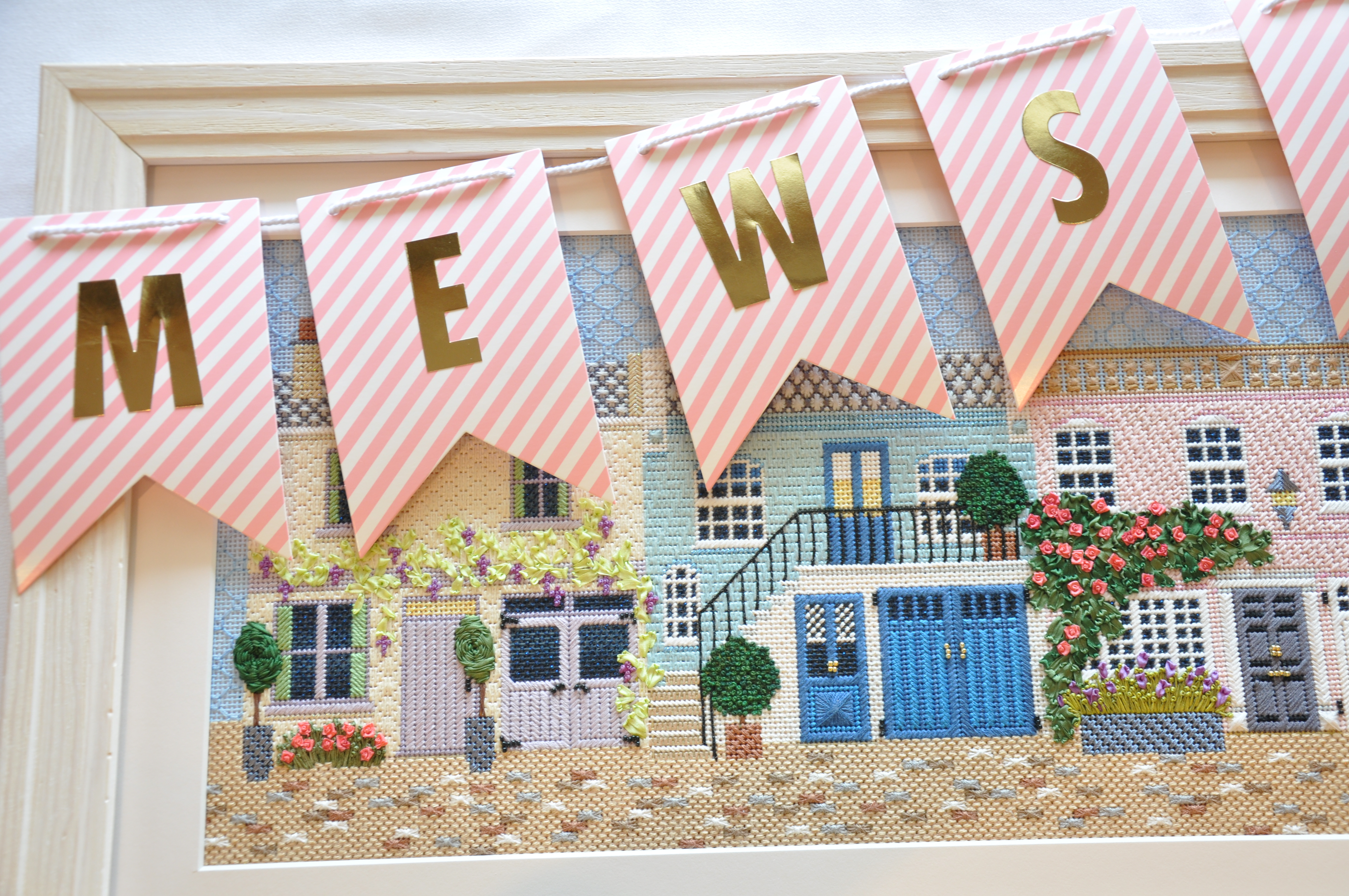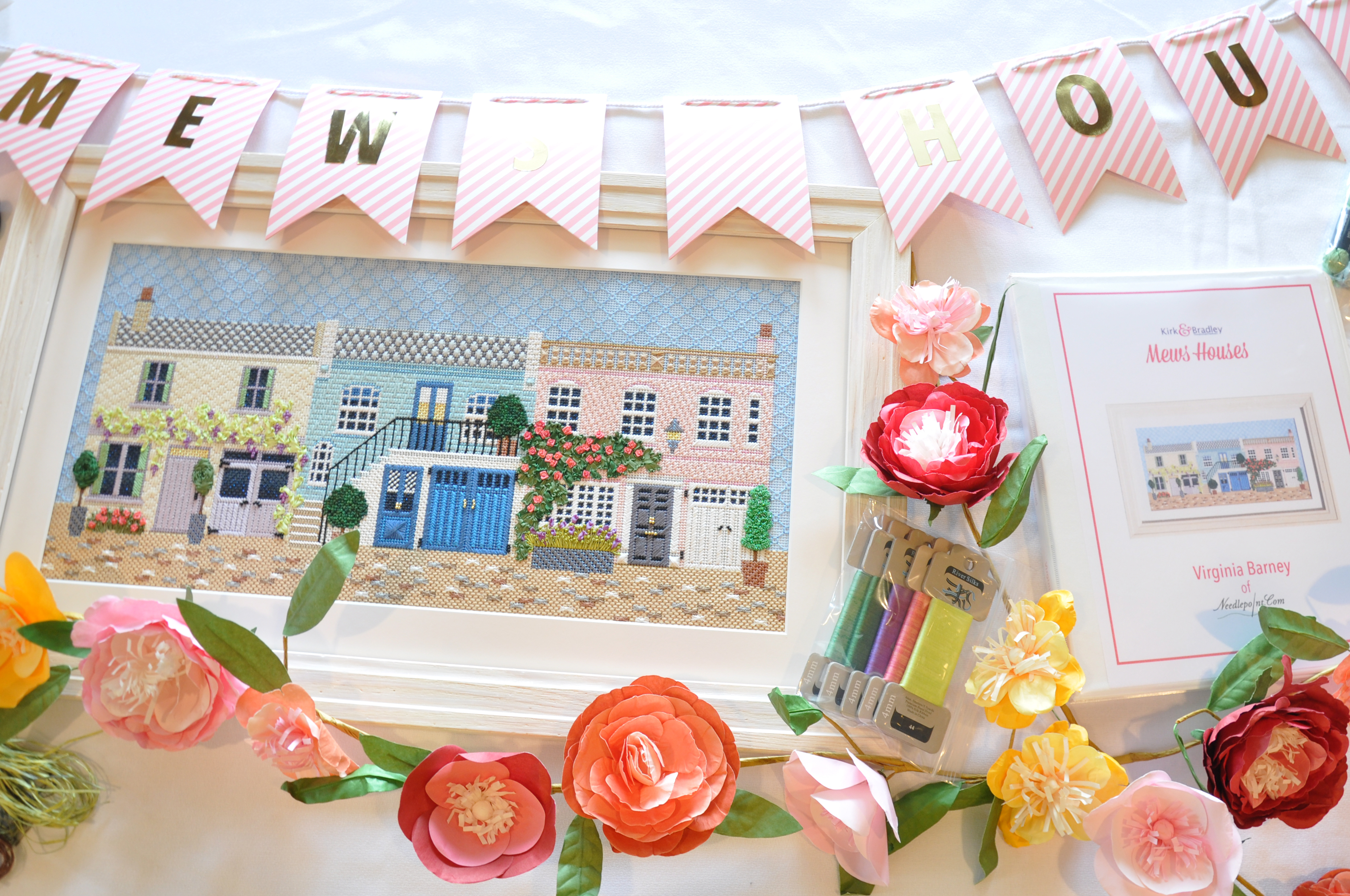 Today I taught my Kirk & Bradley Mews Houses. You all may remember this past January when I taught them at the national trade show to several shop owners. It was a lot of fun to revisit this piece for a second time, with a brand new group of stitchers. I had such a lovely (and hard working!!) group in my class. We sampled many ribbon techniques, had some fun beading and covered lots and lots of different decorative stitches. It was a very full day to say the least!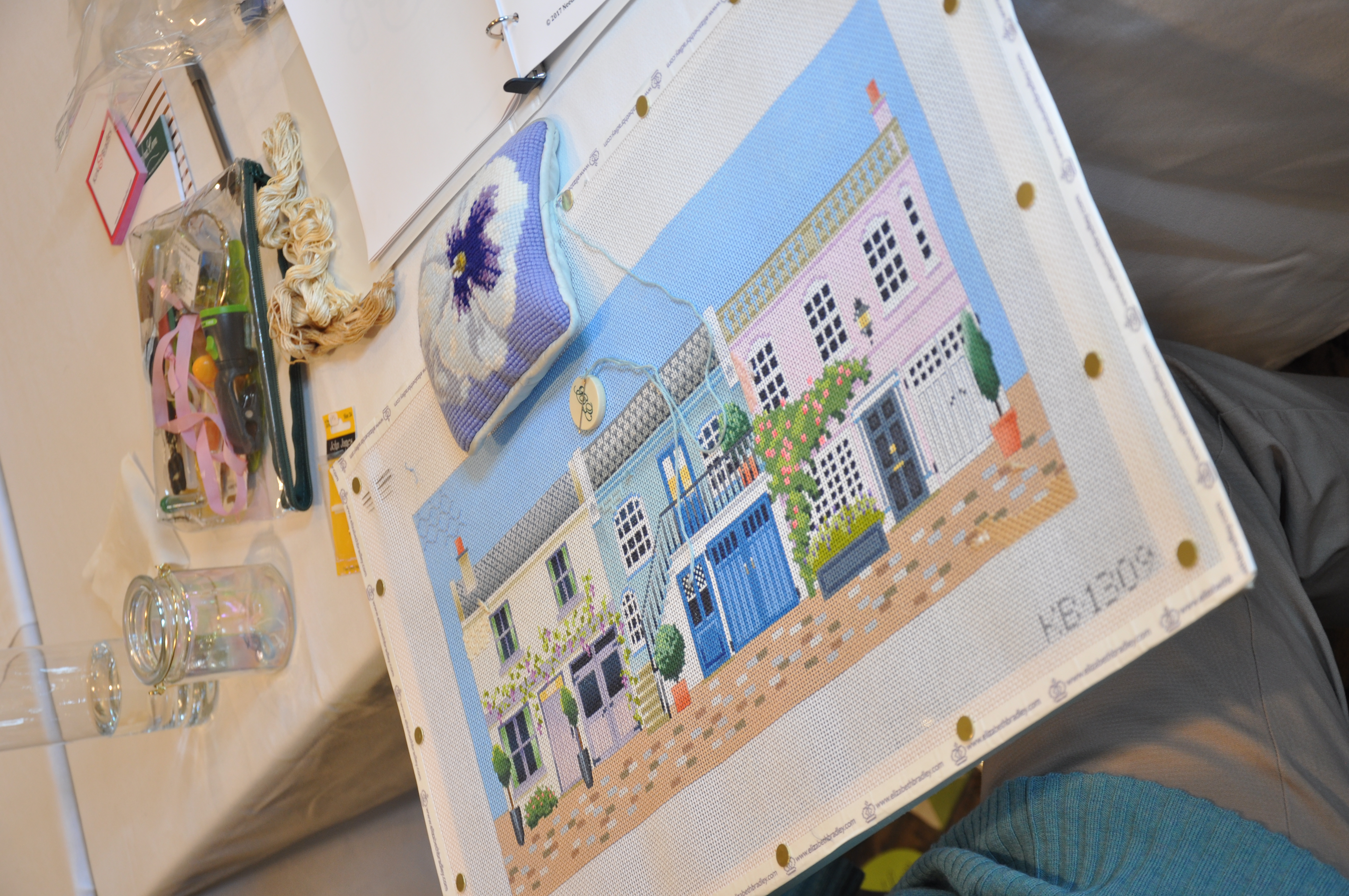 While we worked on Mews Houses in one ballroom, Nancy was next door teaching a full class of Elizabeth Bradley stitchers how to join their individual canvases into rugs. That class is so much more than just proper joining technique, but Nancy really works with you on composition and layout to best construct a beautiful finished project. For instance- what border do you want to add to your piece? How do all of your background colors work together? Do you want a floor rug or a runner? What thread color do you want to use to join all of your panels together? I just love watching them play around with different designs. It's fascinating to see how many different options there really are. No two rugs EVER look exactly alike!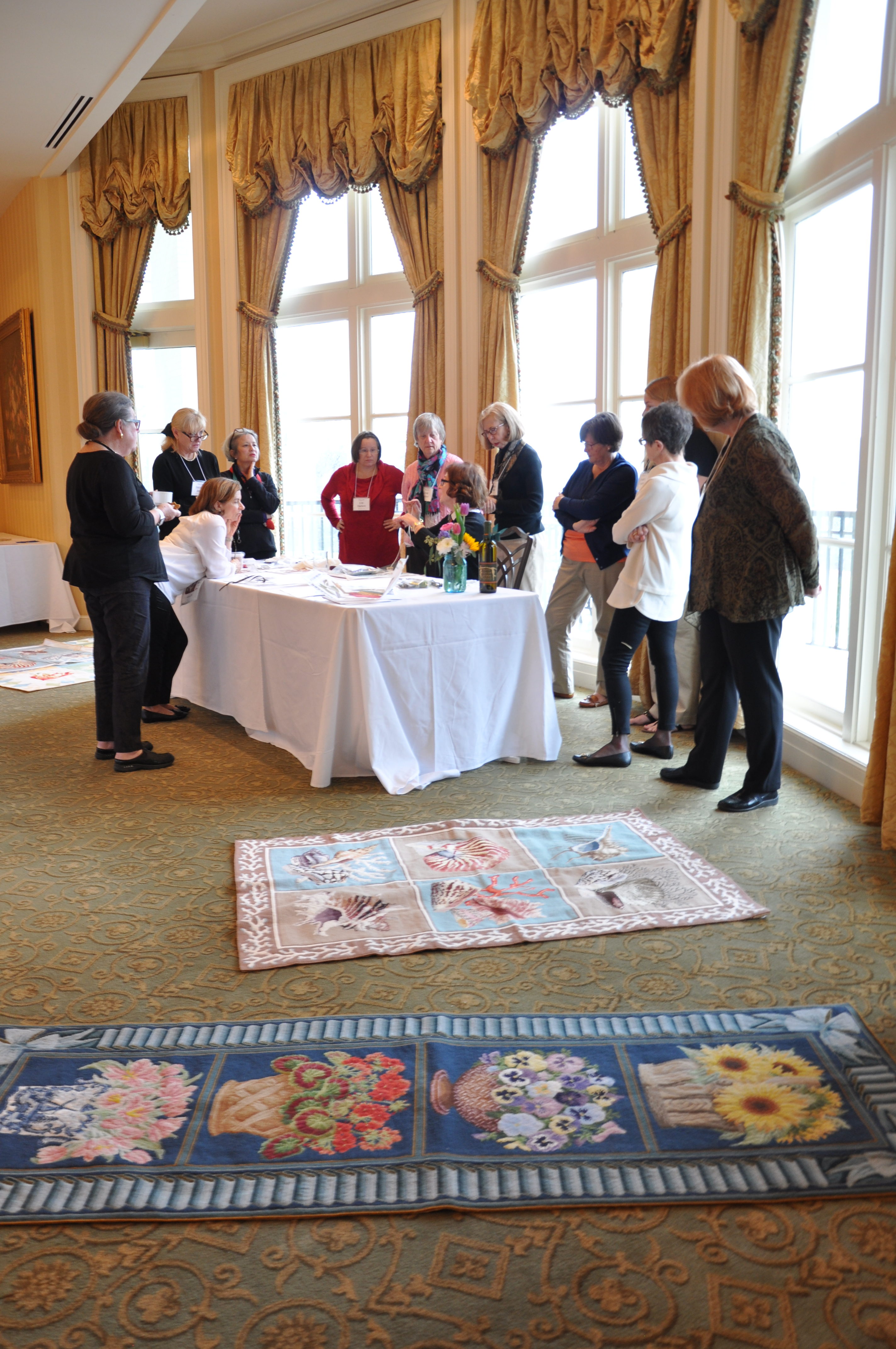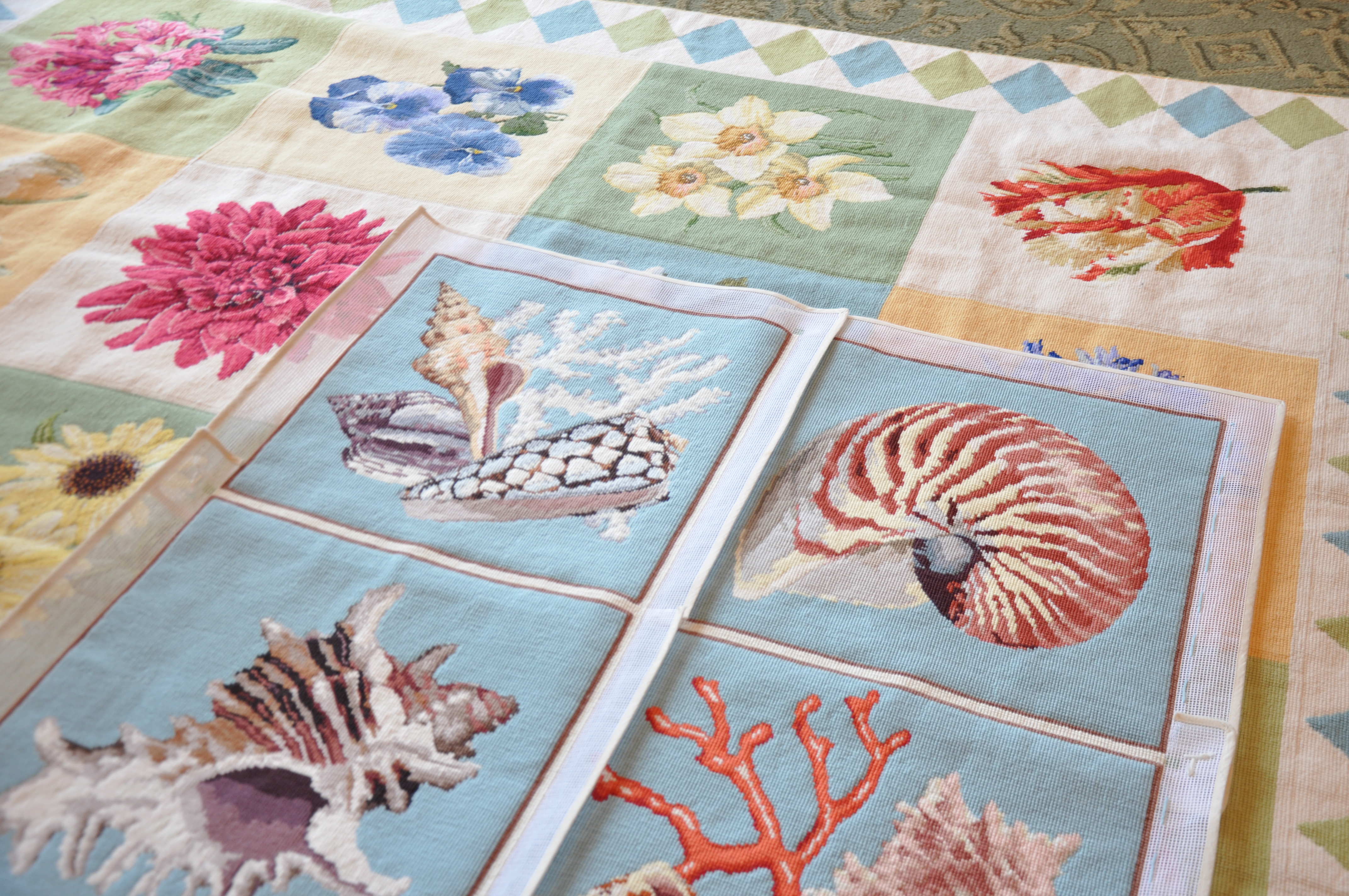 Tomorrow we head back over to the club so that I can teach my ribbonwork rectangle. I know there are a few stitchers coming back tomorrow who took the class with me this morning, but some will be brand new. That's the best thing about our retreats- you can completely customize your weekend. Take as many or as few different classes as you want! Be sure to save the date for our next retreat- March 16, 17 and 18 of 2018! We already have three pieces in the works for our next stitching extravaganza- call the shop for more information.
919-828-5538
For more Stitch Style fun- and to keep up to date with our class schedule- be sure to subscribe by email in the box on the right and follow along on Facebook, Instagram, Twitter, Bloglovin' and Pinterest !