Happy Thursday, everyone! We've almost made it to the weekend! I've been dying to share these photos of the ribbonwork canvas I'll be teaching at Needlepoint.Com's upcoming Raleigh Retreat with you all! Those of you who follow me on Instagram may have seen the sneak peek I posted last week when my framer texted me a picture to say they were finished. But you all get to be the first to see it up close here!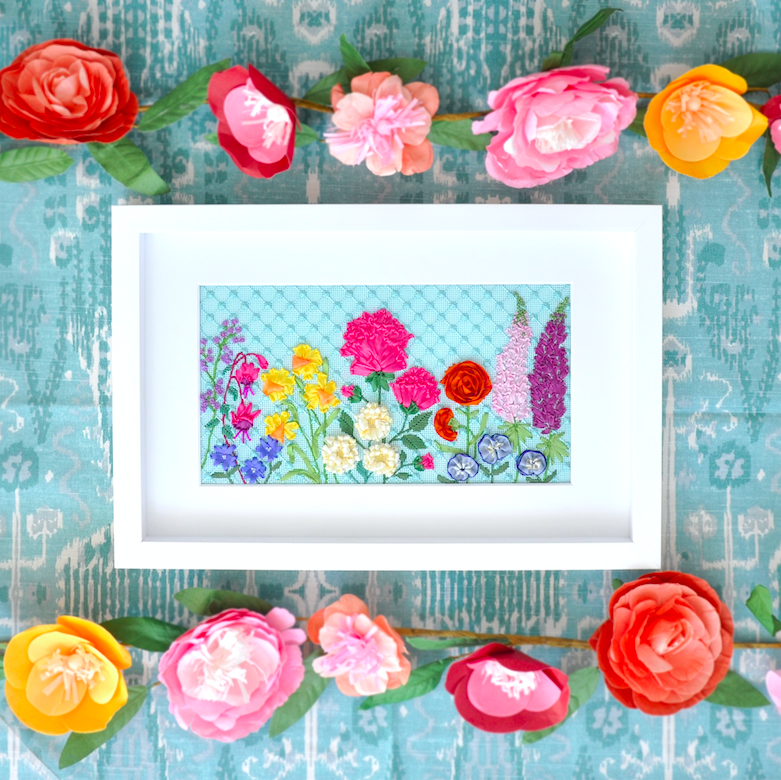 I'm just so pleased with how the whole project turned out. I love the way the white makes all the colors in the shadow box pop out and seem even more vibrant. It just looks so clean and bright!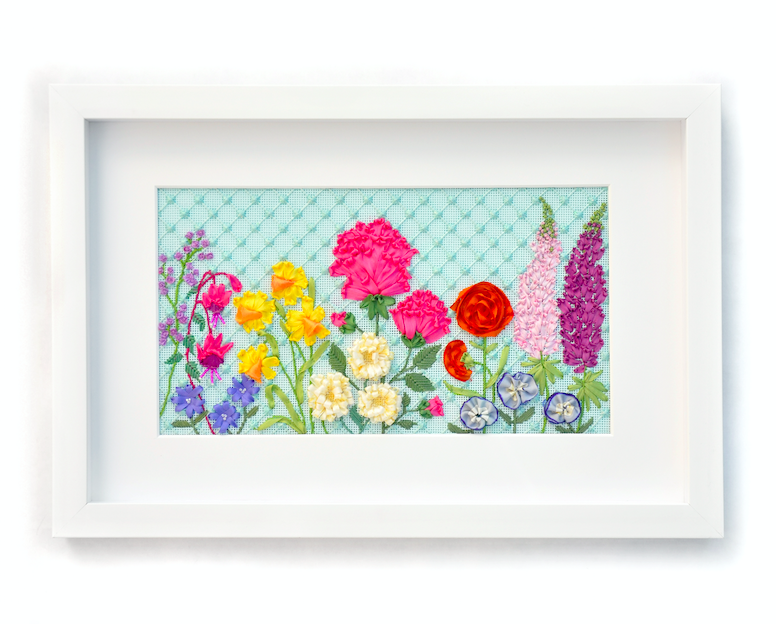 I'd love to have you all join me for the class. I'll be teaching this piece in Raleigh, North Carolina on March 19th, 2017 from 9:30 am -3:00 pm. It's sure to be a really wonderful day- I like a really relaxed classroom environment, so everyone is free to have fun. Plus if you're intimidated or need extra help practicing a stitch, we will have tons of class "angels" floating around to offer extra assistance!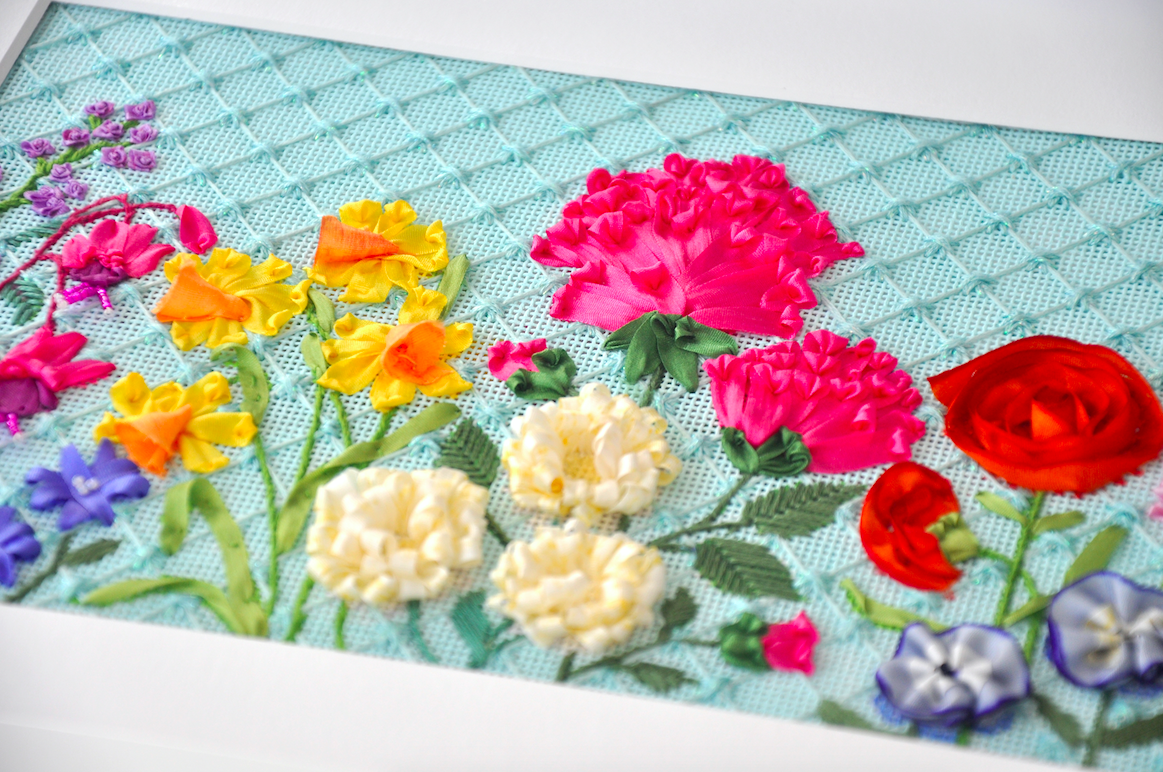 The whole weekend is such an incredibly exciting event, but my favorite part of the weekend is the wine and cheese party held in the shop on Friday and Saturday night. It's such a nice opportunity for those of us teaching to get to know our guests better, in a less formal setting! Our attendees get to shop our exclusive trunk shows and go behind the scenes into our needlepoint warehouse- an opportunity that doesn't happen often!
To sign up for the class, call the shop today to hold your spot, or you can register online here. If you can't join us for the class, call the shop at 919-828-5538 to preorder your kit today!