Just as I had anticipated, Saturday was just as busy as the day before!
I spent my day teaching the new Kirk and Bradley Hot Air Balloons in class at the Raleigh Renaissance Hotel in North Hills.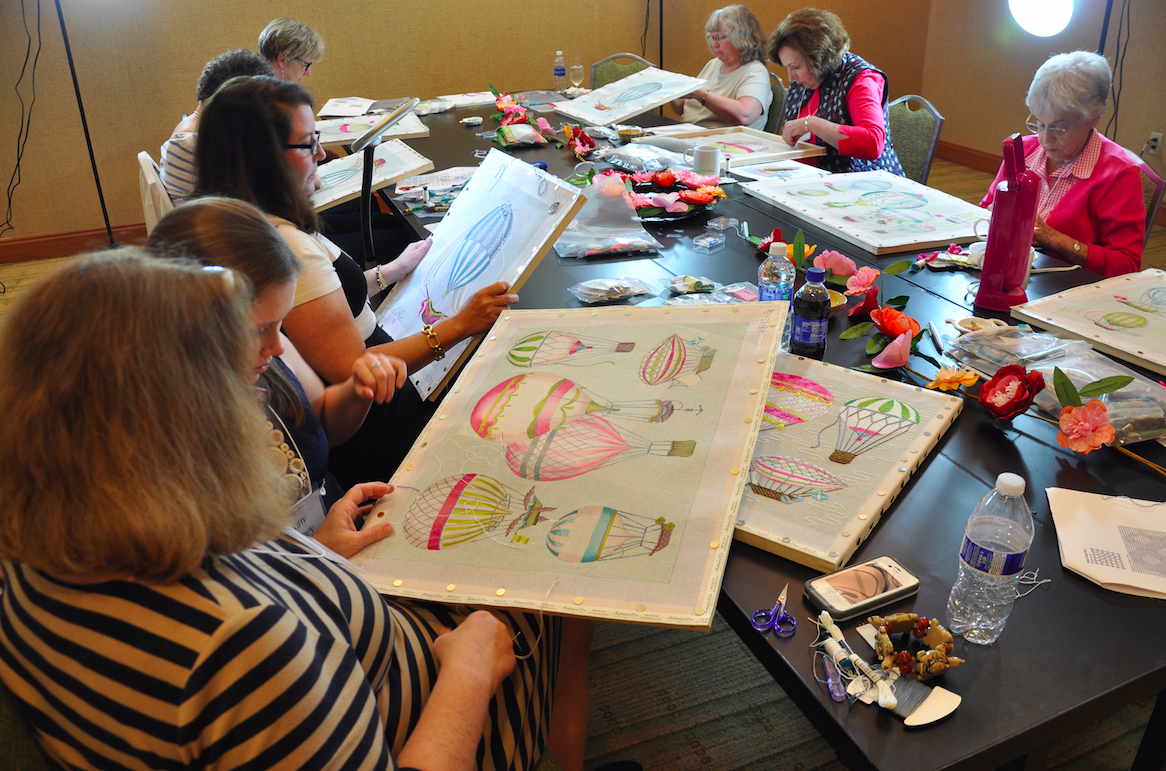 Class started early at 9, and everyone was ready to go bright and early. We kicked off class by working on our backgrounds, and then were ready to tackle Or Nué before midday! (Not an easy stitch to master!) After a hard earned lunch break, we talked about couching Kreinik, playing with ribbons and many more fun stitches.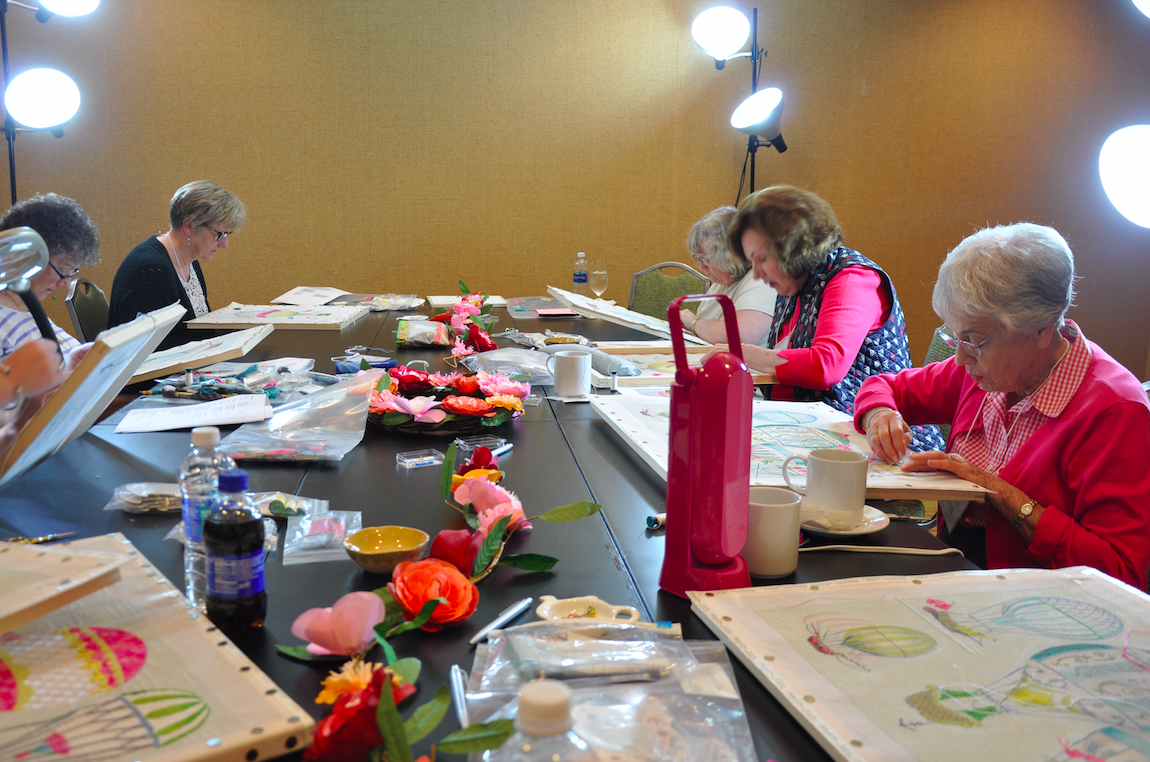 While my class was busy with their Hot Air Balloons, the class next door was stitching away on their Santa's Workshops! It looks like they all had a fantastic time in class too!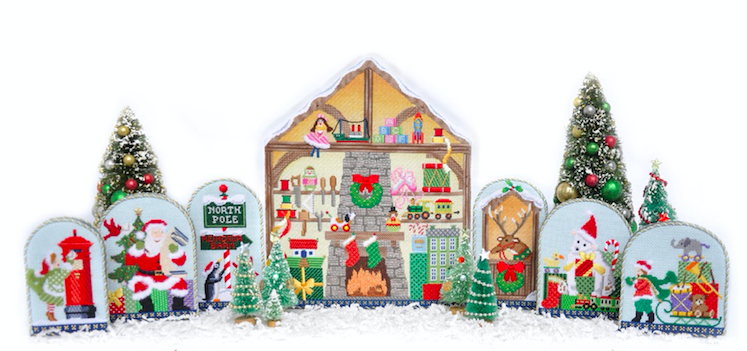 After we finished up at the Renaissance, the Raleigh Trolley met our guests and shuttled them over to Hillsborough Street for a wine and cheese party at Needlepoint.Com. We had of trunk shows to shop- Charley Harper, and Kathy Schenkel as well as Kirk & Bradley and Burnett & Bradley.
Lots of fun was had by all!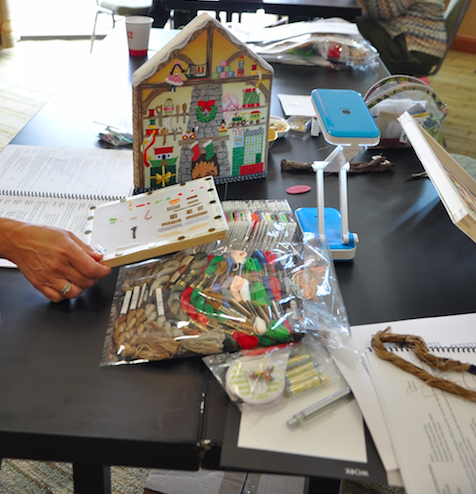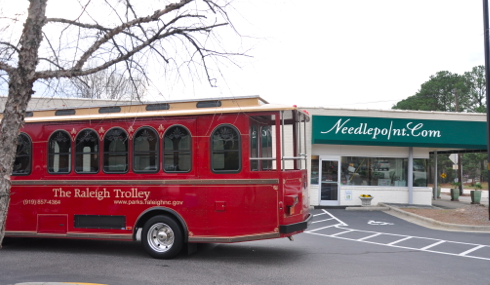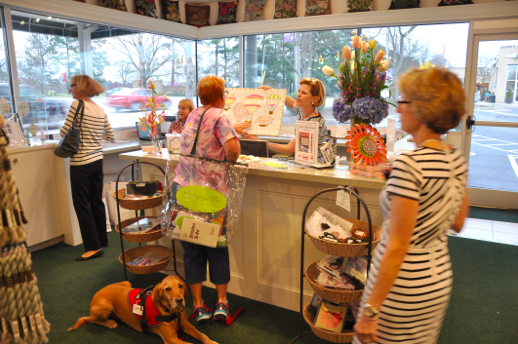 If you were unable to join us for our classes, kits are available for purchase online here:
K&B Single Blue Balloon
K&B Single Pink Balloon
K&B Multi Blue Balloon
K&B Multi Pink Balloon
K&B Santa's Workshop
K&B North Pole Accessory Canvases
You can shop the Kathy Schenkel Trunk Show and the Charley Harper Trunk Show here too!
For more Stitch Style fun, be sure to subscribe by email in the box on the right and follow along on Facebook, Instagram, Twitter, Bloglovin' and Pinterest !