Good morning everyone! I hope you're all having a great weekend!
This sweet little Kirk and Bradley Penguin Christmas Round came back from the finisher the day before we left for market, so I haven't had a chance to share him with you all yet! He's an older Kirk and Bradley design- but this whole series of four has always been a favorite of mine!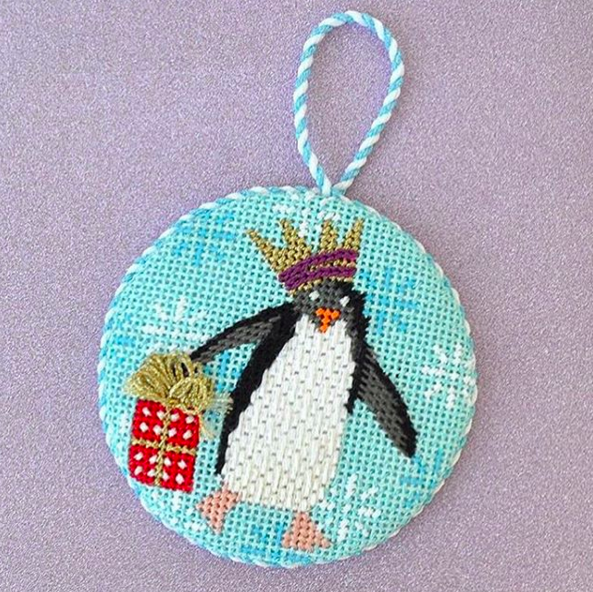 I used black and grey Impressions for his wings, although Bella Lusso would have worked too! His belly is done using white Pepper Pot- one of my favorite threads! The bow on his present is done using Kreinik #8 Braid #002HL and Turkey Work, which gives such a fun 3-D effect! I used the same thread for his crown.
The other three penguins in the series are all carrying packages, but they each have their own personality. Two of the others are wearing Santa Hats, and there is another penguin in a scarf and crown.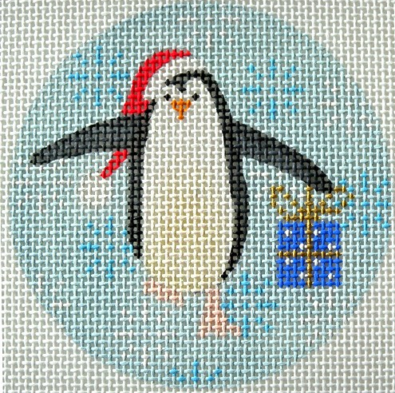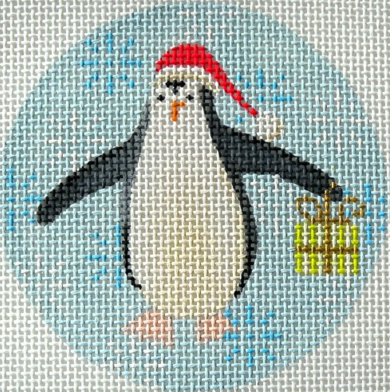 The canvases are currently on sale with Needlepoint.com 's Annual January Sale on in stock canvases, and can be ordered online here. I can definitely see stitching more of these sweet little guys in my future!
For more Stitch Style fun, be sure to subscribe by email in the box on the right and follow along on Facebook, Instagram, Twitter, Bloglovin' and Pinterest !