I was so excited when I noticed that Julia's needleworks had a needlepoint Tiffany Box among their many limoges box designs. I mean, really… hasn't every girl wished for a little blue Tiffany Box at one point or another in her life?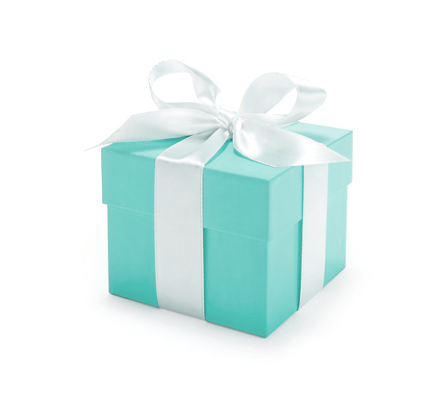 I know it's hard to tell from the canvas itself… but this blue shape folds up into a usable box- complete with brass hardware and everything. I finally had a chance to complete this little project the other day during the snowstorm.
Rather than stitching the outline of a white bow, I decided to tie a real one and tack it down to the top of the box. That way it will puff up like the bow on a real Tiffany Box would. It worked perfectly!
We have a customer at The Enriched Stitch stitching one for her granddaughter for her college graduation. Once it's all made up, she's planning on putting a string of pearls in it for her. What a thoughtful gift!
I think this is going to be adorable once it's all made up. The only downfall is that the canvas didn't come with a Tiffany diamond too!