Happy Saturday, friends!
Sorry this post is coming so late in the day! Went to work early this morning, and it was absolutely crazy the entire time! The Enriched Stitch is having a flash sale… 31% off through tomorrow. I don't think I sat down all day long…
Well… I've started a new piece. Are we shocked? I know I have a problem… but who can resist these Vicki Sawyer canvases?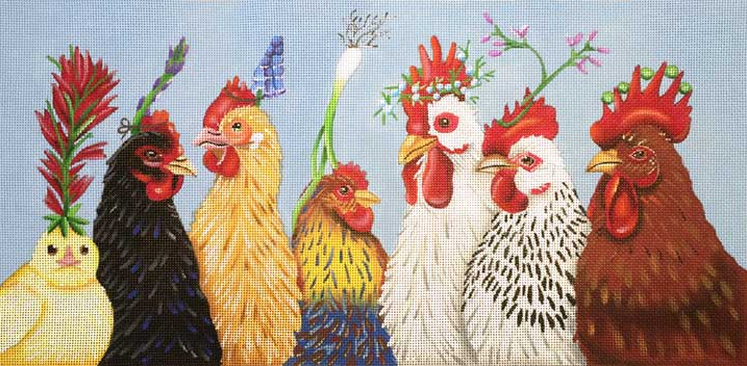 I don't have any affinity for roosters… but LOOK at the colors in this piece. They're stunning. This piece came into the store on Friday morning, and left with me Friday afternoon. I think it belongs in my kitchen!
I love these canvases because of all the crazy things you can do with the hats. It's titled Party in the Coop. So silly! Now I have to figure out six different ways to stitch roosters (plus the little chick!)
As always, I'll be sure to share my progress as I go along!
For more Stitch Style fun, follow along on Facebook, Instagram, Twitter, Bloglovin' and Pinterest!
Subscribe in the box on the right hand side, to have updates delivered right to your inbox!